The best ad exchanges in Telegram
We will send the material to you by email:
Время чтения:

6

мин.
It's no secret that with the help of the popular Telegram messenger today you can not only communicate and share a variety of content with friends, but also place ads. For the sale of goods and services, special platforms with different functionality are used. Using the wide possibilities of advertising exchanges in Telegram, you can find the target audience and attract the attention of thousands of potential customers.
The modern technological platform Telegram makes it possible to exchange content with complete anonymity. Initially created by Pavel Durov for the purpose of communication, today it is gradually gaining advertising momentum. Now Telegram is a tasty morsel for many manufacturers of goods, services and small businesses.
What do advertising exchanges do in Telegram?
The main tasks of these sites include:
establishing a stable communication channel between the advertiser and the owner of the channel;
automation of the search, selection and placement of advertising posts;
collection of statistical data to analyze the success of advertising campaigns.
As a rule, the scheme of exchange interaction with a potential audience is as follows:
The owner of the Telegram channel goes through a simple registration procedure on the exchange.
Using the official API, the site receives all the important data about the new channel – user activity parameters, the number of subscribers, information about audience growth.
The exchange forms a rating based on the analysis of the received data.
The cost of displaying advertising on the channel is determined.
You can collect notifications about the first advertisements that the exchange finds and select the most preferable in terms of price and specifics for your product or service.
Advertisers, in turn, just need to register on a suitable platform, familiarize themselves with the rules of work and choose the appropriate tariff plan to display their ads in chats.
Top advertising exchanges in Telegram
ADsell
Link to service – https://adsell.me/
ADsell is a Ukrainian advertising exchange in telegram channels!
Now everyone can safely and quickly buy advertising integration in Ukrainian channels of various topics.
In AdSell:
Commission 0%
Managers who will help you choose channels for free
Balance replenishment through Monobank or cryptocurrency
Statistics of each channel directly on the website
Huge selection of hand-checked channels
Convenient functionality
And much more!
Collaborator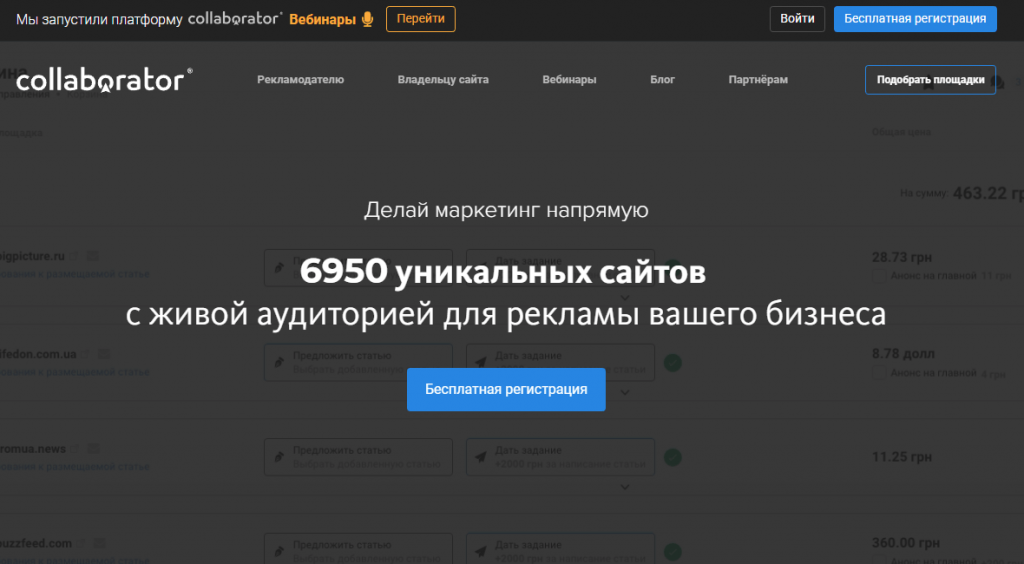 Link to service – Collaborator
On the Collaborator direct marketing exchange, you can buy guest posts on sites, blogs and Yandex Zen sites, and now also in Telegram.
The collaborator has been successfully working in the content promotion market for more than 4 years.
This year, an exchange for telegram channels appeared, which offers:
36 topics and 10 filters in the catalog,
secure transactions for customers and owners,
relevant platforms for advertising, search and PR promotion with convenient filtering,
accompaniment and quick response of support,
low system commission without hidden extra charges.
TeLeAds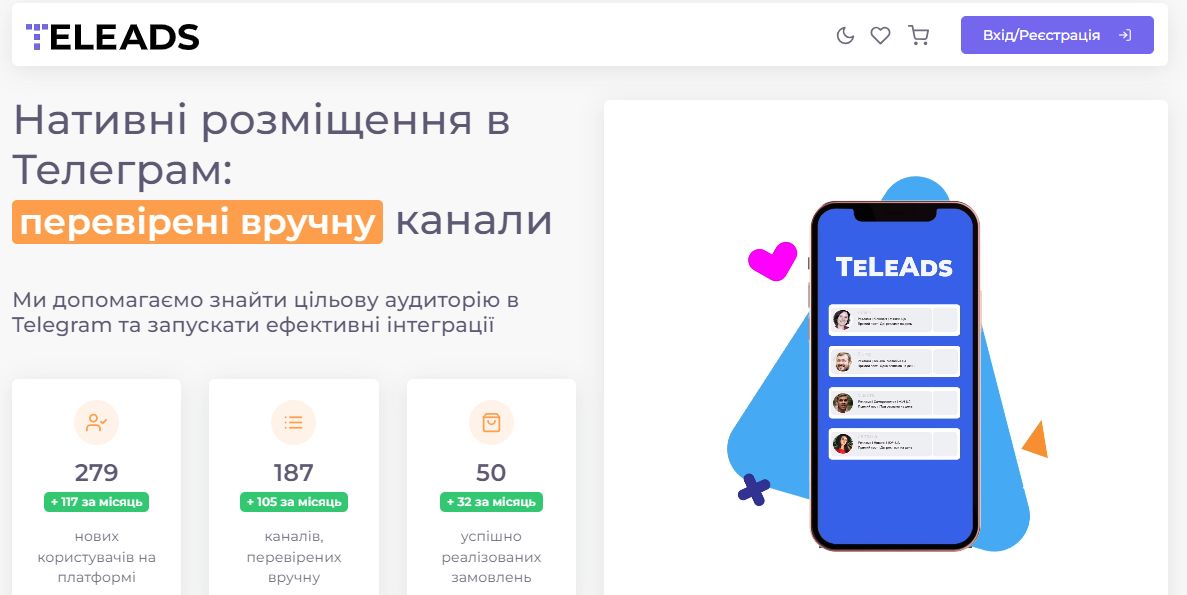 The Ukrainian advertising exchange in Telegram "TeLeAds" provides services for native advertising placements in Telegram channels. The main features and offers of the platform:
Manually rotated channels for advertising placements.
Assistance in finding the target audience in Telegram and launching effective integrations.
The platform has 279 new users and 187 manually rotated channels.
The platform offers automatic placement of ads, which provides a guarantee of placement and simplifies the process for advertisers.
Users can select relevant channels from the catalog, replenish their balance, create ad placements with an image and a link, and receive reports on placement results.
Telega

Telega is a popular platform that has been providing advertising services since 2016. This is a Mirafox holding project that guarantees successful interaction between the channel owner and the advertiser. The administration of the service makes sure that only high-quality platforms, with an unwound audience and without bots, get into the channel catalog. Advantages – a simple interface, clear filters, focus on a "live" audience, a lot of positive feedback.
Epicstars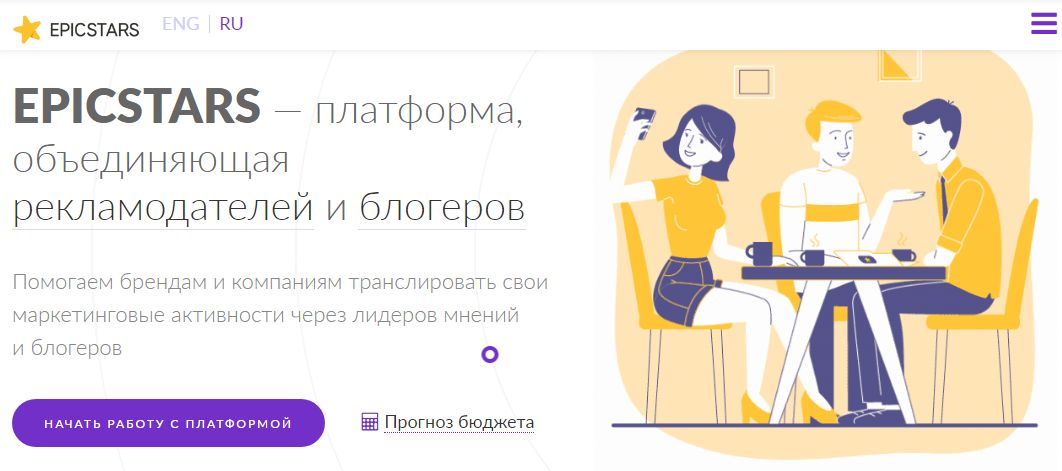 Popular not only among Telegram users, but also among many other social networks, the Epicstars service positions itself as a platform for automatic advertising placement. After going through a simple registration process, you can quickly create an advertising campaign and sell products or services. Developed mobile applications for Android and iOS devices. To get a forecast of possible traffic and coverage, the site provides a handy calculator.
LabelUp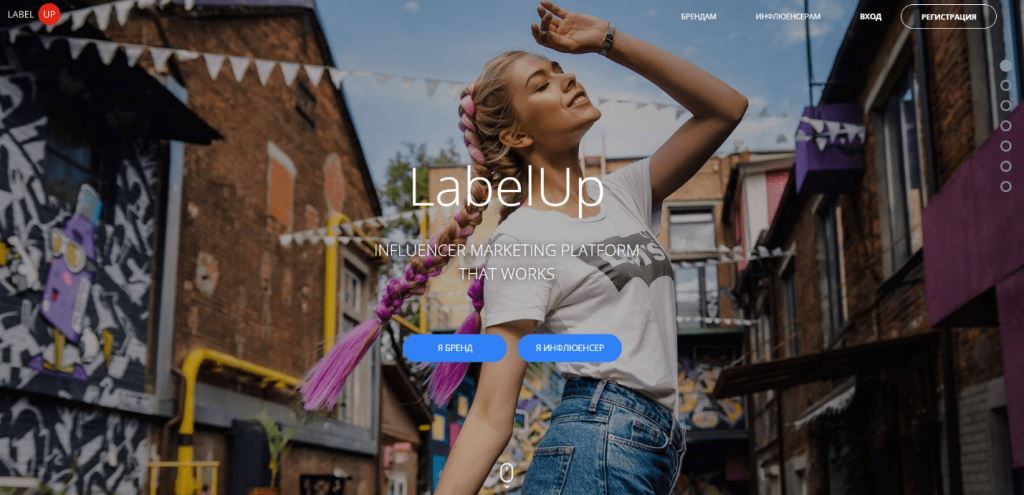 A platform that brings together advertisers, telegram channel owners and influencers. The service has been implementing advertising campaigns with influencers since 2014, providing a wide range of functionality for clients from different marketing niches. LabelUp is more geared towards large advertisers with big budgets and charges a flat fee for their services.
AdGram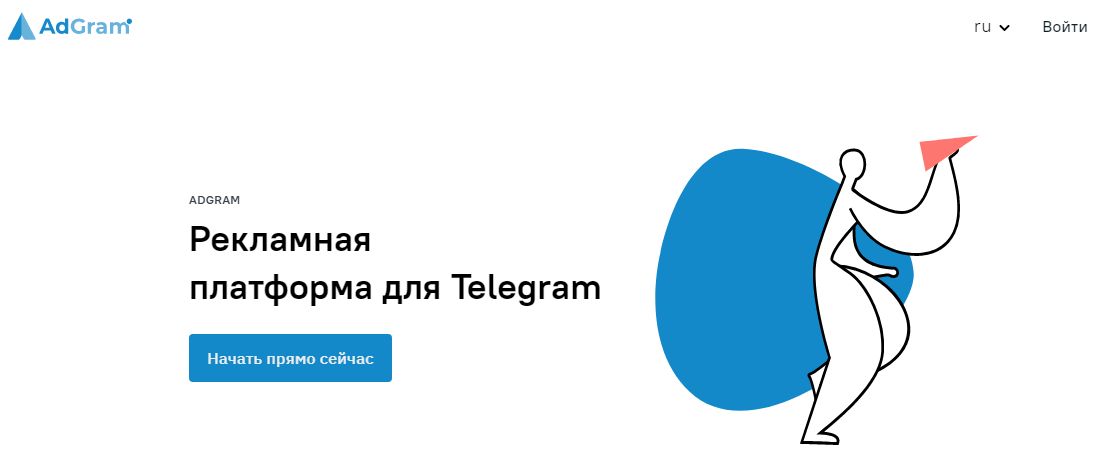 One of the largest Telegram exchanges today. The platform managed to seriously expand its sphere of influence after buying Buzz in March 2020. Interacts with 4500 channels and more than 1000 advertisers. After registration, advertisers have the opportunity to adjust the frequency of advertising, adjusting the involvement of their target audience. Fairly simple payout schemes with the ability to convert to the desired currency make adGram a popular advertising exchange in Telegram both in Ukraine and in Russia. There are several ways to interact when organizing campaigns – pay-per-click and pay-per-post. The second option is available for at least 48 hours, while you can order a targeted or public campaign. Chats for technical support and the latest news are available.
Telegram Ads
Official advertising account from Telegram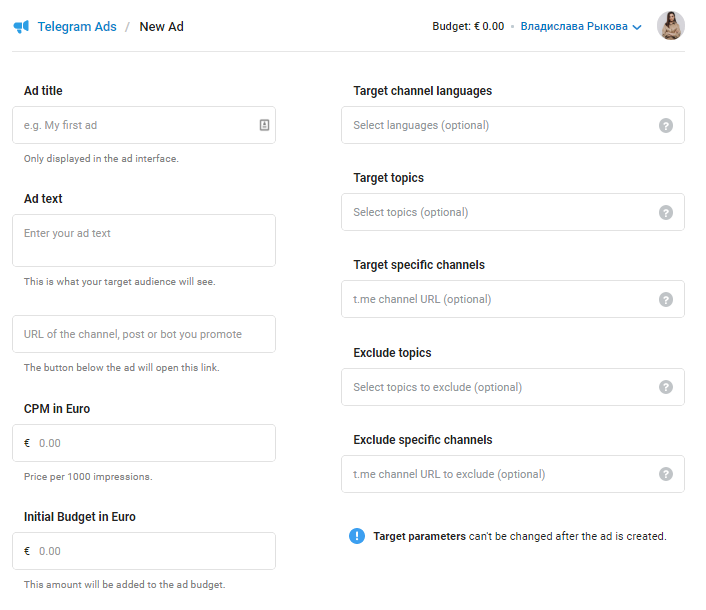 The minimum advance payment for launching advertising in Telegram is 2 million euros! Ads will be shown in channels with a subscription base of 1000 or more people in the "sponsored messages" format. Restrictions in the text of the message – 160 characters.
FAQ
How to advertise in Telegram?
Create a channel or group in Telegram.
Register with one of the services listed in this article.
Create an advertising campaign, select the target audience, budget and advertising format.
Post it on popular channels.
What does advertising in Telegram look like?
Advertising in Telegram can be in the form of text, image or video. It appears as a message in a channel or group and is marked with an "Sponsored" icon.
How to buy ads in Telegram?
To buy advertising in Telegram, you need to create an advertising account in Telegram. Then create an advertising campaign, choose the advertising format, target audience and budget. Or use the services listed in this article.
How to choose a Telegram channel for advertising?
To select a Telegram channel for advertising, it is necessary to take into account the topic of the channel, the number of subscribers, reach / views, audience, channel reviews and the cost of advertising.
How to sell ads in Telegram?
To sell advertising in Telegram, you can create your own channel or group, attract an audience and offer advertising space to other companies, advertising agencies, or register with the services listed in this article.
How to find advertisers in Telegram?
To search for advertisers in Telegram, you can use special services for advertising or independently search for companies and agencies that are interested in advertising.
What can be advertised on Telegram?
In Telegram, you can advertise goods, services, mobile applications, online courses, and other types of products and services that comply with the rules of the platform.
Internet marketing expert. Head of marketing agency MAVR.
Business degree "Master of Business Administration" (MBA).