Opinion leaders: who is it, how to choose, where to find
We will send the material to you by email:
Время чтения:

8

мин.
Who are opinion leaders?
Opinion leaders (trendsetters) are people who are the first to find new products, share their impressions about them with an audience that listens to their opinion. Opinion leaders can be divided into areas of interest. Those who are interested in sports, industry experts, businessmen, beauty bloggers, food bloggers, young mothers, travelers, "stars". It can also be bright girls with a large number of subscribers, on the pages of which it is difficult to determine the occupation.
How to choose an opinion leader?

Regularity of posts. The maximum period between posts for the pros is 4-5 days.
The number of likes for posts. Must be at least 2-3% of the total number of subscribers. If this indicator is less, then there are a lot of bots in the profile.
The number and quality of comments. Is there spam from other users? Is Instagram comment wrapping used automatically?
Rate previous advertisements in the blogger's news feed. They should be similar in subject matter to yours.
Also, usually a blogger does not wind up likes and comments on these advertisements. Therefore, these posts are most relevant to you. You can predict the effectiveness of a post in the form of likes, comments, and reach.
Rate video. This post format cannot be wound up, unlike a picture. This is at least some indication of the possible reach of your ad.
How to communicate with opinion leaders?
Write to the opinion leader about your product (field of activity, benefits of work, links to social networks and websites), specify the terms of cooperation. We also recommend that you coordinate the terms of reference with the leader, as the result may be ineffective.
Key points for coordination with the leader:
post format – news post in the feed or Stories,
content – direct or native advertising,
date and time of publication,
terms of cooperation – barter or cash reward.
Who doesn't need an opinion leader?
To all those who are not suitable for Instagram as a promotion channel. 🙂 For example, it doesn't make sense to advertise polypropylene pipes or polycarbonate for a greenhouse. At the very least, it will look strange that someone advises buying an X-manufacturer's pipe for the house, and it is unlikely that anyone will dare to highlight this in their feed.
If you don't have the budget, you want to advertise with one influencer and get a stunning effect. I will disappoint you, you need to work with this promotion channel systematically.
Where to find influencers?
trendHERO
trendHERO – trendhero.io
The service with the largest database of Instagram accounts – more than 25 million.
How does it work?
This service searches and checks opinion leaders. That is, you first look for the blogger you need, and then you can immediately get a detailed account report.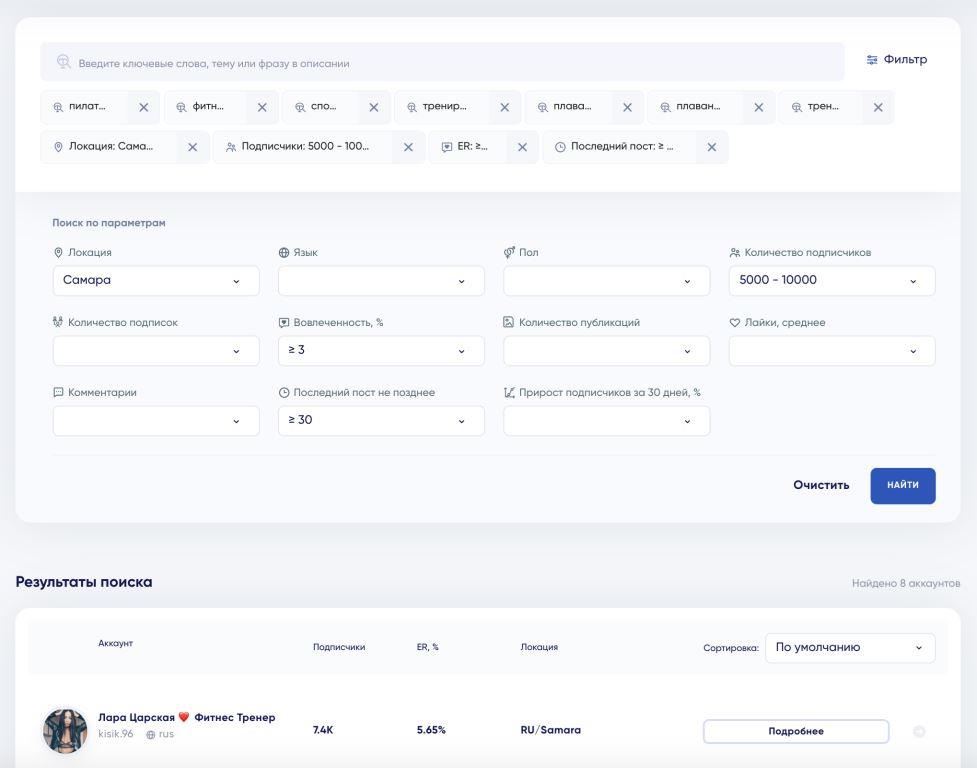 As you can see, the search for opinion leaders can be configured quite precisely – by location, ER, number of subscribers, and so on.
Search chips:
Keyword search – you can find more accounts. For example, instagrams can find the keywords "mommy", "mom", "instamama", "bringing up", "daughter", "son" and so on.
Search by subscriber growth (just don't look for more than 50, it's either cheat or giveaway)
It searches not only for bloggers, but for all accounts from 1000. Therefore, you can find contractors, competitors, city publics, millionaire bloggers who work only through agencies.
Then you can check the influencer you like: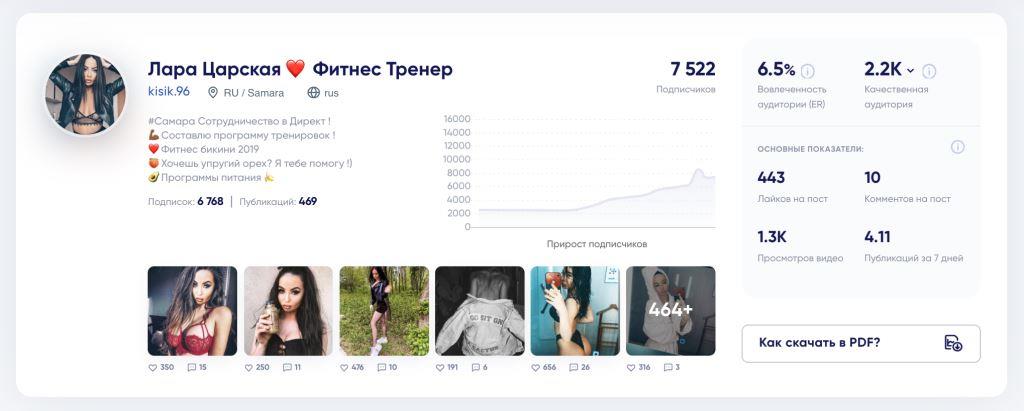 You can immediately see the involvement and average performance. And then you can see the demographics (gender, country, city of the audience). But the main thing we want to see of course: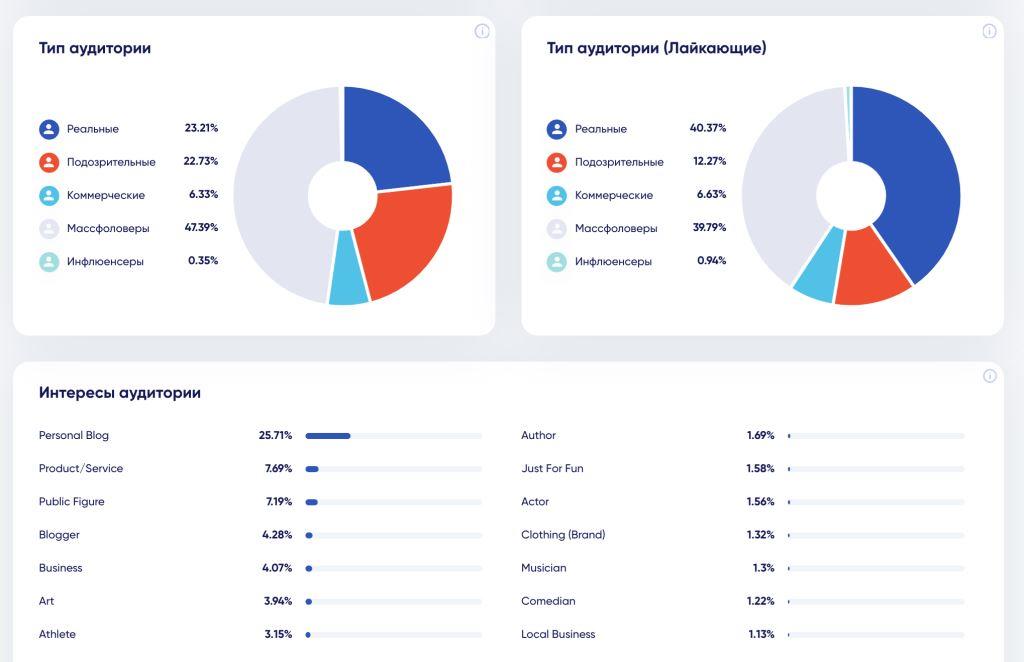 That is, we see the type of blogger's audience.
Mass followers and suspicious ones are not always bad. After all, your task is not to find deception, but to pay a fair price for the audience that the opinion leader has. trendHERO gives you that insight so you don't overspend.
A separate feature is statistics on the audience and on likes.
Comparing these indicators, you can understand whether there are cheats. For example, subscribers from Samara, and likes from India. Or vice versa.
In addition, there are still a huge number of useful charts – the service studies the account in some detail.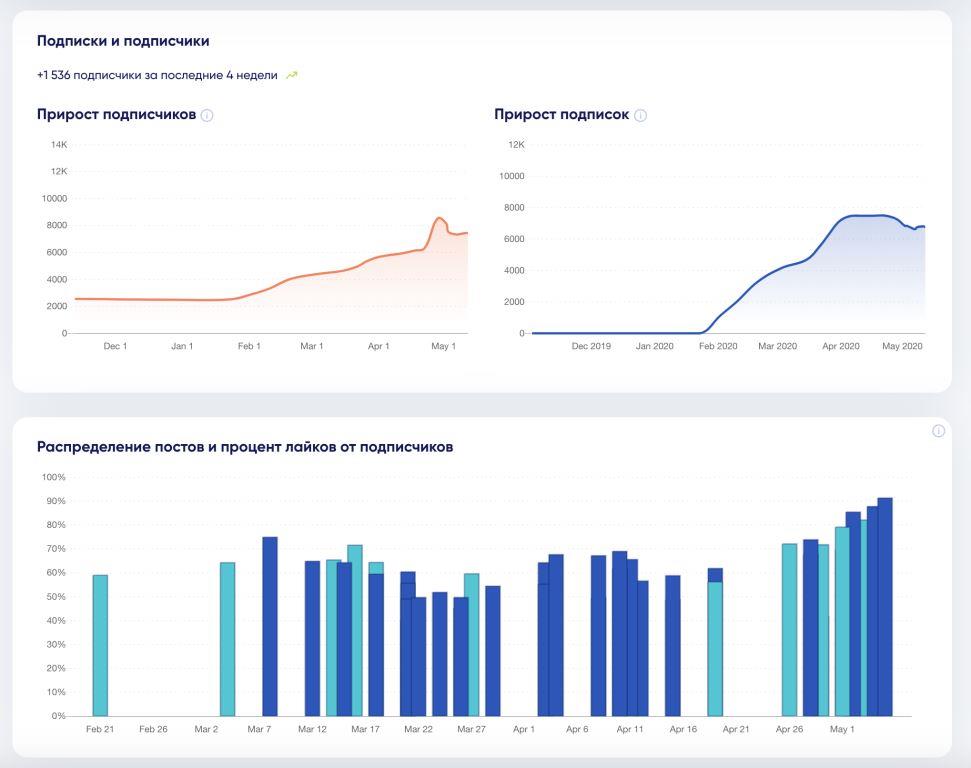 Little life hack: the report contains top mentions from a blogger. Among the ads in these mentions, you can find other opinion leaders for advertising. In our case, coach Gubin, who is obviously also from Samara: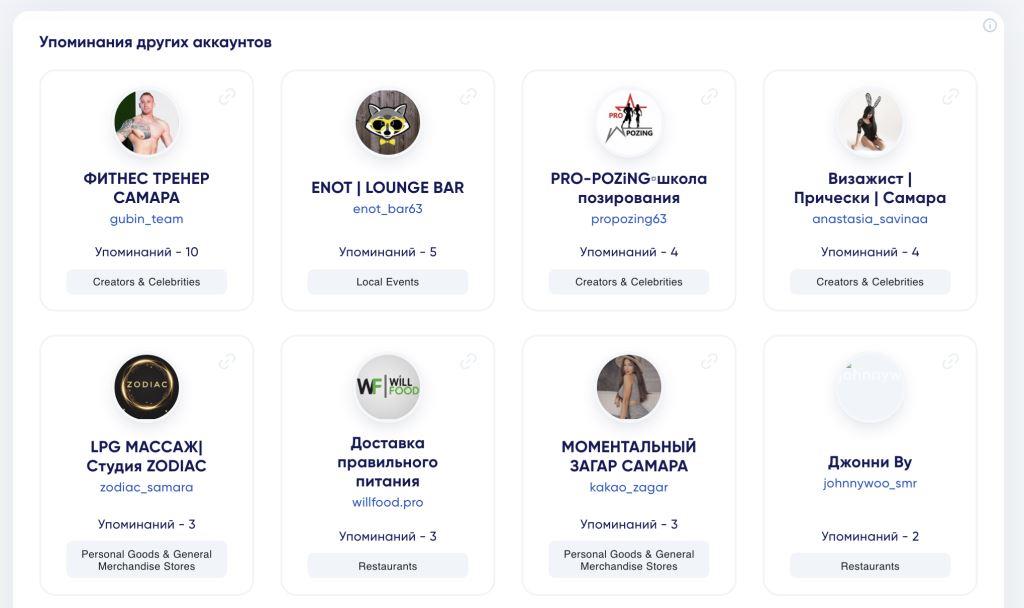 What's the price?
The service does not have a subscription yet, so the price is from $0.39 for an in-depth report. Now you can get 3 reports and almost unlimited search for free.
LabelUp
LabelUp – https://labelup.ru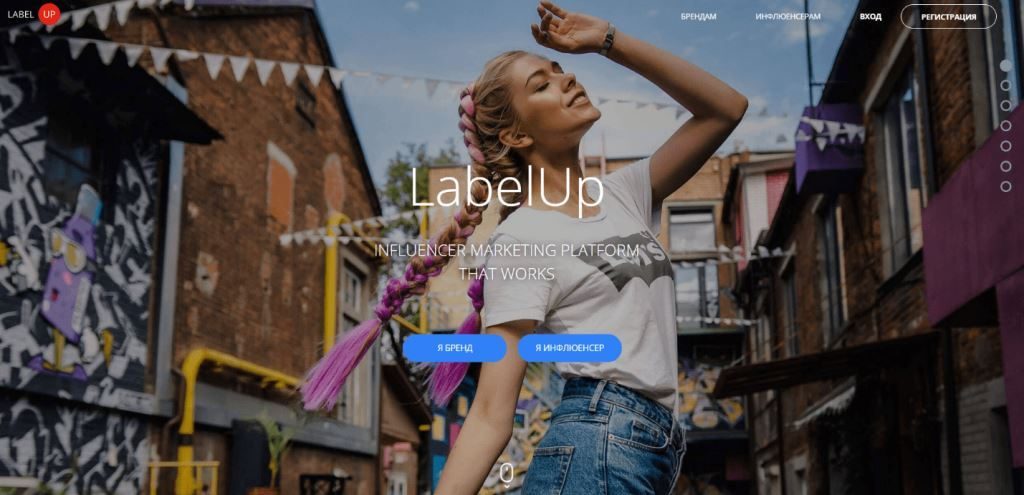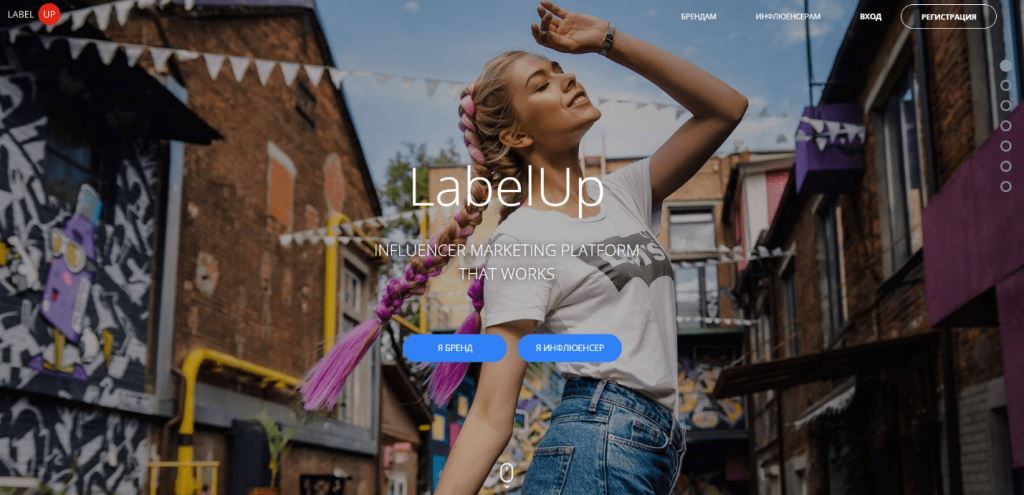 There are more than 5,000 accounts in the service database.
How it works: After registration, you will be taken to your personal account, where you can create an advertising campaign.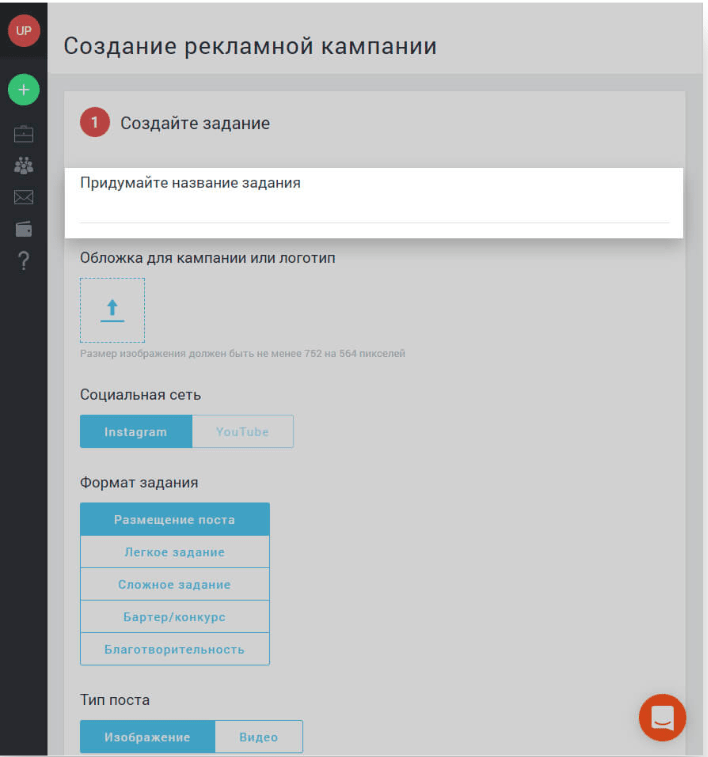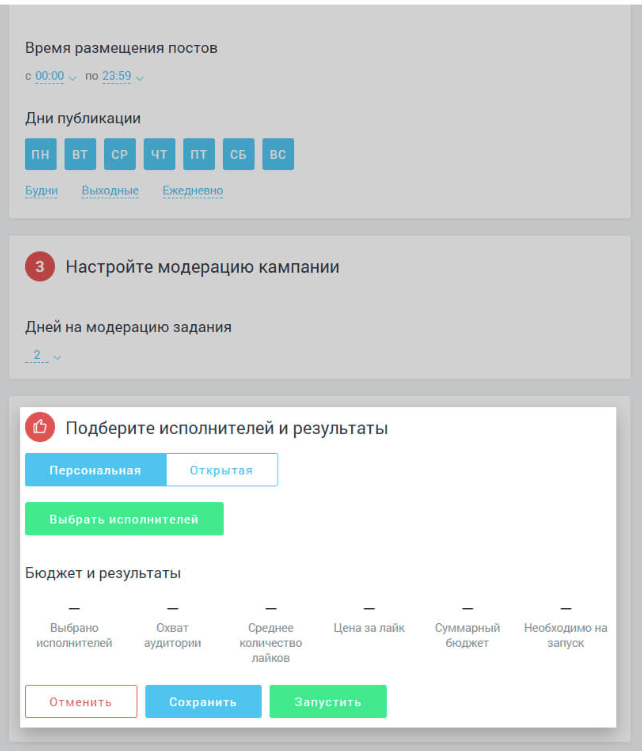 Opinion leaders can be selected according to the following criteria:
personal/public/popular blogger
themes
age
geography of the performer
subscriber geography
average number of likes
rating
reach
price per task
price per like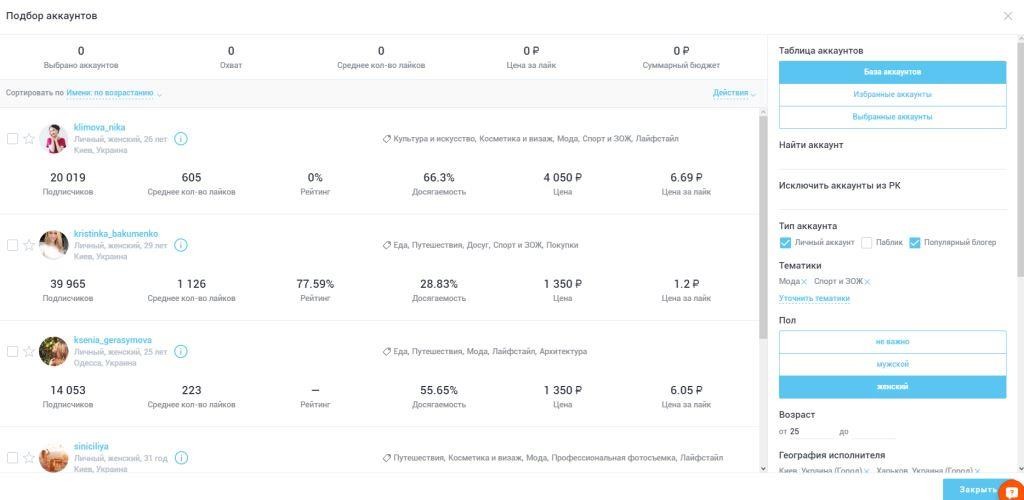 Important: all bloggers are Russian-speaking, regardless of where they live.
Advanced features are available with the purchase of PRO access. And here are his rates: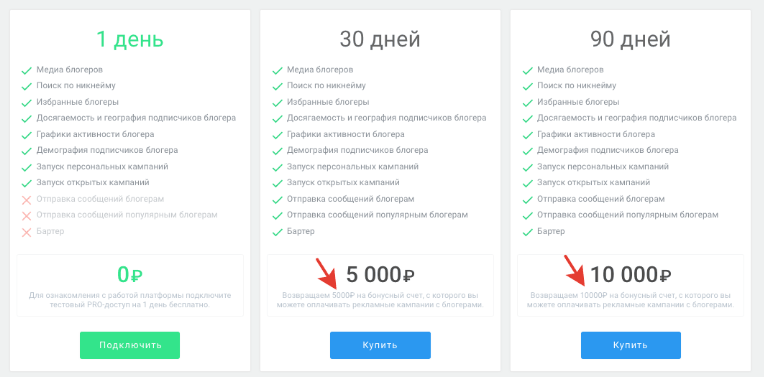 LiveDune
LiveDune
The rating of accounts by country, city, subject is available. There are no additional filters, for example, by age.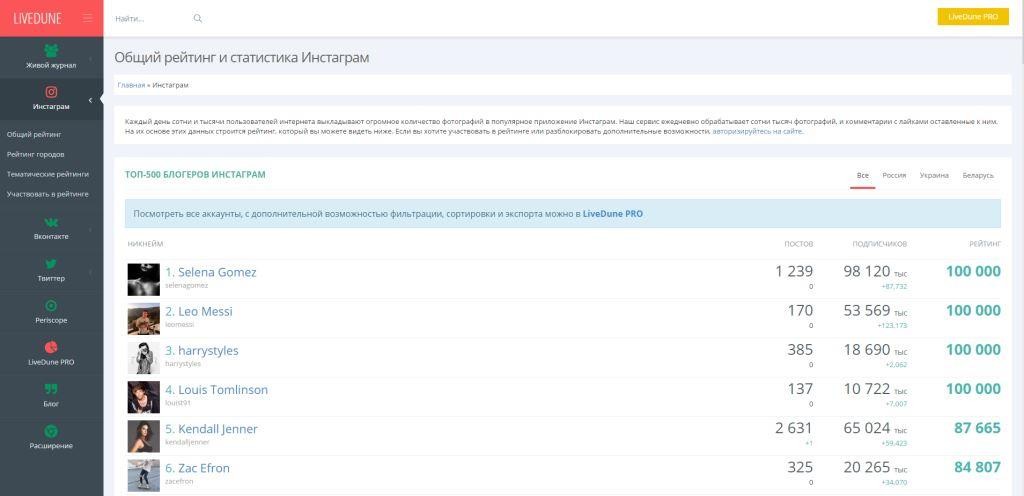 You can view statistics only for business accounts. Also, statistics on the audience is possible only for their profiles.
By clicking on a specific user, you will be shown his profile statistics: Engagement Rate, number of posts, subscriber growth, number of likes and comments for the entire period.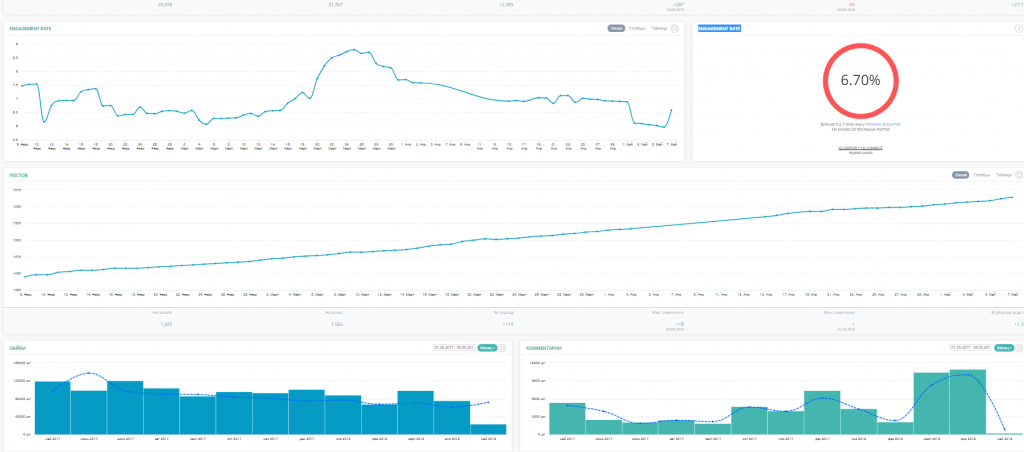 Additional features open when you activate the Pro version.
Sociate
Another convenient service for advertising on social networks. Works with such platforms as Odnoklassniki, Vkontakte and Instagram.
Benefits of promoting a resource through advertising through the Sociate exchange:
The advertising campaign will be organized quickly: it will be possible to earn money almost immediately.
The project owner has at his disposal a large-scale database of advertising sites with a high number of subscribers and views.
A good service filter to find the right public.
All ad group statistics become available after registration.
All communities of the Sociate exchange are divided into thematic categories.
An additional feature of the exchange is setting up a campaign for the target audience.
Adinblog
Adinblog — http://adinblog.ru/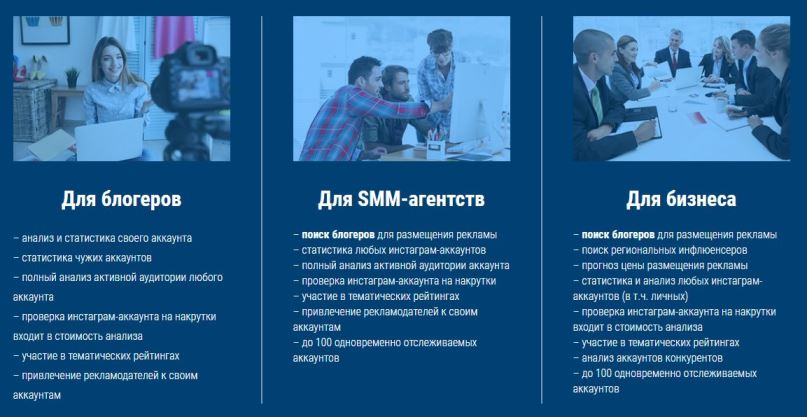 The service database includes more than 53,080 Instagram accounts in Russia
How it works: after registration, you can monitor from 1000 accounts, as well as analyze the blogger's audience.
Opinion leaders can be selected according to the following criteria:
by rubric;
around town;
by gender;
by the number of followers / likes;
price.
Service features:
posting ads on Instagram or getting ads to your account;
rating of instagram accounts – by the number of likes per post;
analysis of active influencer subscribers;
against the background of the analysis, the cost of an advertising post is recommended;
account statistics;
bloggers are listed in 62 headings.
IconoSquare
IconoSquare – https://pro.iconosquare.com
Available audience filters: by topic and country. Ukraine, by the way, is not here, so this service is suitable for you if you are looking for popular foreign accounts.
Account rating is divided into: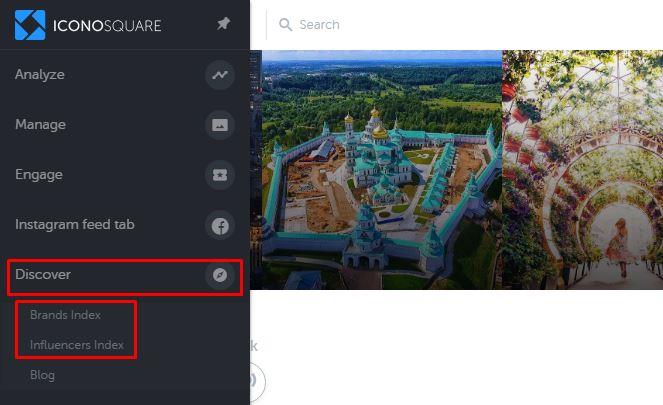 rating of influential accounts in Instagram, i.е. with a lot of followers.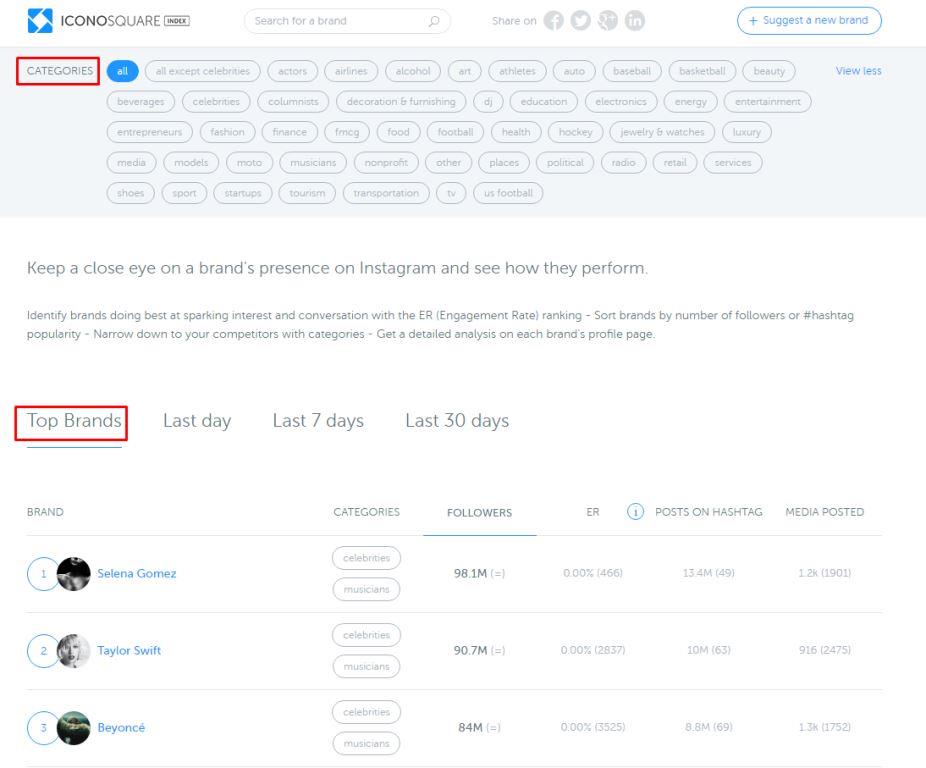 By clicking on one of them, you will see detailed statistics: the number of subscribers, engagement percentage, account growth (for the last day, 7 days and month), rating and engagement percentage of the account in the overall rating, average number of likes, most popular publications, latest posts.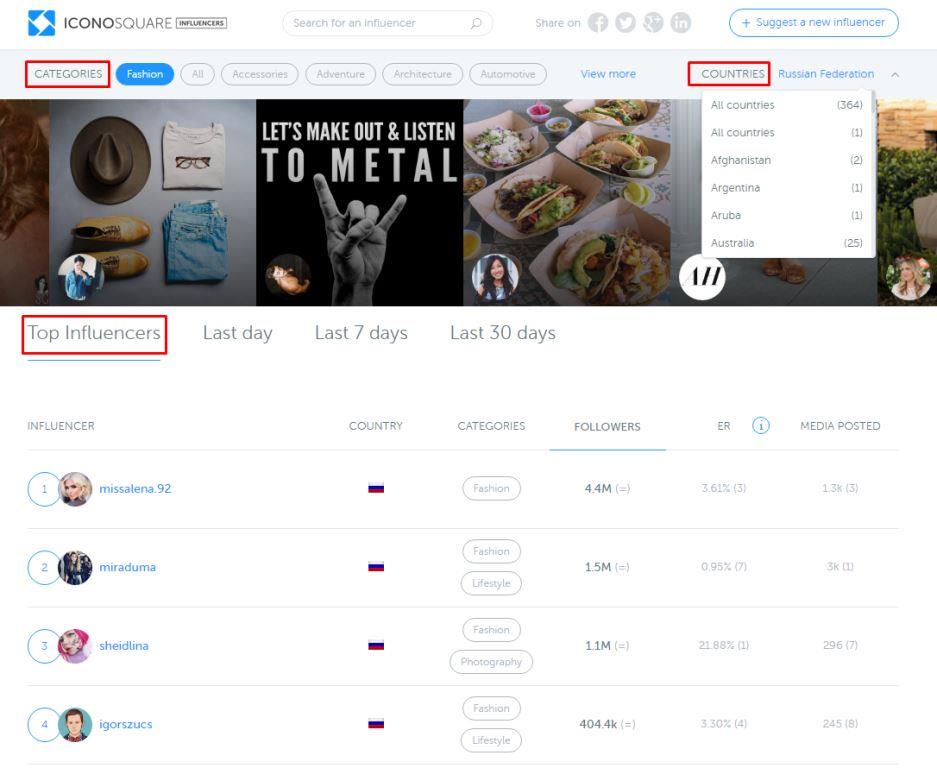 Manual search
Open Instagram and enter a thematic hashtag (for example, mom blogger, fitness) and write to direct about cooperation.
Think of popular folk programs in your country, for example, "Master Chef", "Bachelor", "Ukrainian Super Model", "Everybody Dance", etc. Perhaps a participant in a show that is currently on the peak of popularity and is followed by half the country.
Options for cooperation with an opinion leader:
material reward – i.e. the opinion leader himself calls you a specific figure for which he is ready to place your post in his feed;
gifts from the brand – you send your product / provide a service for free and ask for feedback;
free placement – you are just lucky, the influencer loves your brand so much or your product theme is so close to him that he is ready to work for nothing.
What does your product ad look like on the influencer page?
Photo / video with the product (ideal!) or photo of the product.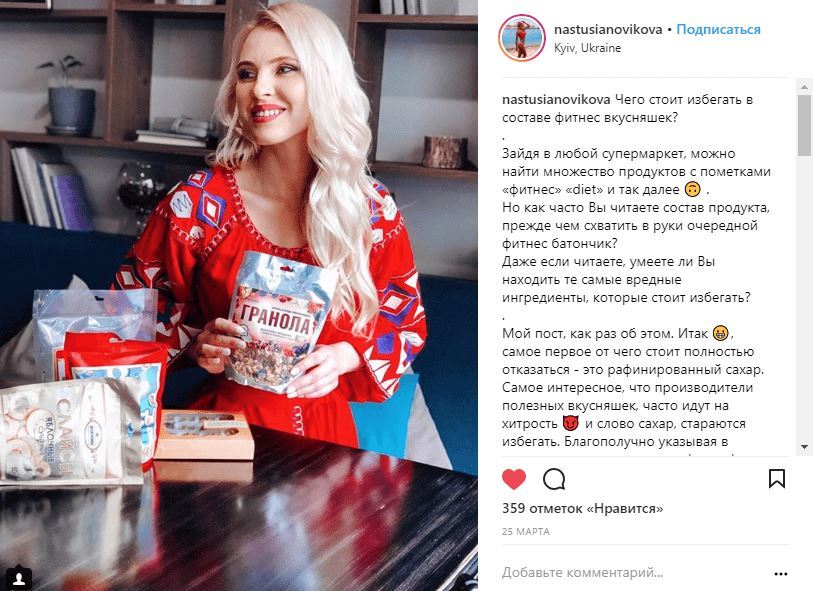 An opinion leader can either write a review for a product/service or ask you to send a finished text (depending on your agreements and the "star" of the opinion leader). If the last option is chosen, then make the review human, interesting and emotional. Be specific, do not forget about the volume of text – here it should not be huge.
Also ask the opinion leader, if possible, adapt the text for yourself, mark your page on Instagram in the photo.
Indirect advertising. Those. the opinion leader mentions your product in the context of their story and marks the page of your store in the photo.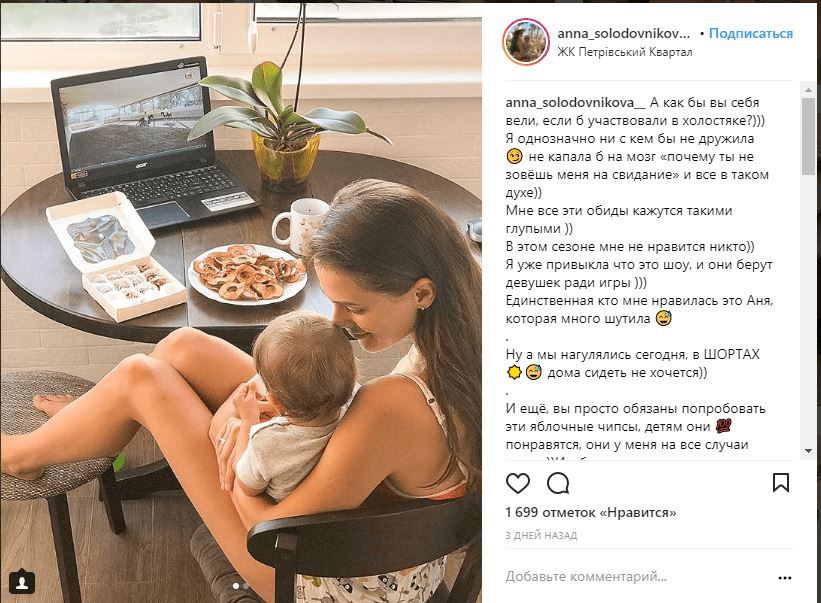 And finally:
Payment, as a rule, is made at the very beginning, after you send your materials, agree on the day and time of publication.
If you gave your product/service as a gift in exchange for a review, don't terrorize the influencer the next day with "Where is my review??", have a little patience.
Internet marketing expert. Head of marketing agency MAVR.
Business degree "Master of Business Administration" (MBA).