The Complete Guide to Content Marketing
We will send the material to you by email:
Время чтения:

9

мин.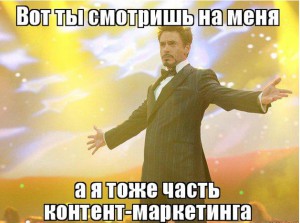 What is content marketing?
Modern online marketing implies the dynamics of all processes, experiments and strategy adjustments. This means that it is not enough to create a website or social media page and just wait for the results.
Content marketing is the systematic, strategic and well-directed filling of their sites and channels with diverse, relevant and interesting material. Ideally, some of this content should be unique.
Good content marketing is, first of all, an opportunity to attract the attention of visitors and gain their trust. And this is only the first stage. If your content strategy is well-designed, content appears regularly, after trust, users form loyalty to your brand and interest in the product. In this case, sales will not keep you waiting.
What are the stages of a content strategy?
Defining Content Marketing Goals
Preparing portraits of target audience
Competitor analysis
Approval of content distribution channels
Content plan development
Analysis and adjustment of the strategy
When creating a strategy, it is important to understand that it is not necessary to use all communication channels and types of content at once. It is enough to study competitors. Moreover, at this stage it is important not just to take notes thoughtlessly on what competitors use, but to focus only on those types of content and channels where the project is presented most successfully.
RECOMMENDATION No. 1: soberly assess the capabilities of your company. Even if 50% of your competitors are actively promoting their Youtube channel, but you do not have the technical ability or time to shoot interesting content, it is better to abandon this channel. Instead, use the strengths of your project. Perhaps you know how to write texts well and you have something to write about?
Unfortunately, when talking about content marketing, many people think only about writing texts and searching for pictures on the Internet. In fact, you will be surprised how rich a variety of content you can use in your sources.
Ideas for content. Where to take?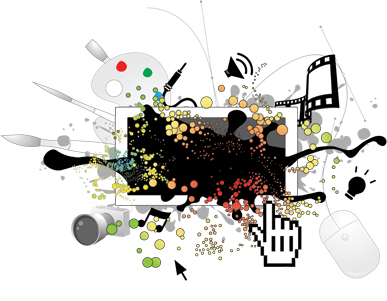 Search engines
Google Alerts
Thematic news, resources, forums
Q&A services
Communities in social networks
Webinars, seminars, conferences
Comments
Letters from readers
Books
Story
FAQ
Something new, original, life hack, experience
Read more "How do I choose topics for new articles?"
Ideas for texts
Informative articles (expert) (Instagram opinion leaders: who are they, how to choose, where to find)
Walkthrough (5 Questions Web Analytics Should Answer)
Systematization and classification (Types of headings in the media and the Internet)
TOPs, trends Photographer's portfolio. Top 10 Websites for Building an Online Portfolio
Infoteka (7 quotes from the book "Context advertising that works")
A selection of articles / programs, etc. (Programs and services for promotion on Instagram)
Review, review (Advantages and disadvantages of the program for promotion on Instagram SocialKit)
Figures, facts, research VS Myths (Content marketing: truth and myths)
Storytelling
Experiments, cases (Case: Scoring e-mail newsletters)
Article Translations (How to Write Effective Thank You Letters)
Polls, competitions, relay races
Interview, reportage, feuilleton (Interview with copywriter Artur Budovsky)
See also: "Are you already using feuilleton in your content marketing strategy?"
Photo content
Photo of goods, Clients
Screenshots
Phototoads, motivators, demotivators, memes
Brandbook (logo, awards)
Schemes, drawings
Drawings and comics
Advertising materials (booklets, flyers, business cards)
Animation
Also Read: Content Marketing. 5 ways to generate content and write nothing
More types of content
infographics;
video;
audio;
slidecasts;
e-books (for example, "How to become an Internet marketer");
white paper;
check-lists ("Check-list of SMM-specialist");
mind maps;
tests ("Online marketing test: What kind of Internet marketer are you?");
crosswords ("SMM-crossword");
timeline;
interactive infographics;
other.
Each of them can be adapted to your field of activity, taking into account the channel in which you plan to post.
4 Strategies for Effective Content Marketing
Make content customer-focused
You need to know and understand your target audience (TA): Who are they? Who do they work? What are their problems?
How does your target audience find information about goods and services? Social networks, opinion leaders, subscription, search engines.
What kinds/types of content do your potential clients prefer? Audio, video, text, interactive, short/long forms.
What offer will make them take the desired action? Attractive price, additional warranty, reviews.
Connect with influencers to collaborate on content and promote it
Identify influencers with an active audience/community (followers) in your niche.
Collaborate on content that will be of interest to the audience/community and co-promote.
Help people become more influential by collaborating on community-wide content.
Use Micro Content Marketing
Create a content plan dividing topics into segments, stages of making a purchase decision.
Use micro-content (trick, life hack, quote) for social networks, when there are a lot of them, compile it all into e-books, articles, presentations.
Repurpose existing huge content into microformat: e-book into blog posts, videos into pictures.
Make content marketing "responsible" for acquisition, engagement, conversions.
Make sure all content is in line with the goals of your content marketing strategy.
Acquisition is the top of the sales funnel (Where will people come from: search engines, social networks, referral programs?)
Involvement – at this stage, educational content, information, contests and promotions, discussions are needed.
Convert – customer data reflected in the number of subscriptions, purchases, registrations, etc.
RECOMMENDATION #2: When generating content, do not set only one goal – to sell. If you take this goal as a basis, you risk creating "tasteless" content. An important rule is that your readers are not fools, and when you try to sell them your product or service in every line, in every picture, they feel it. Try to make the content interesting and useful to the reader.
How to understand it? By regularly analyzing user reactions to content.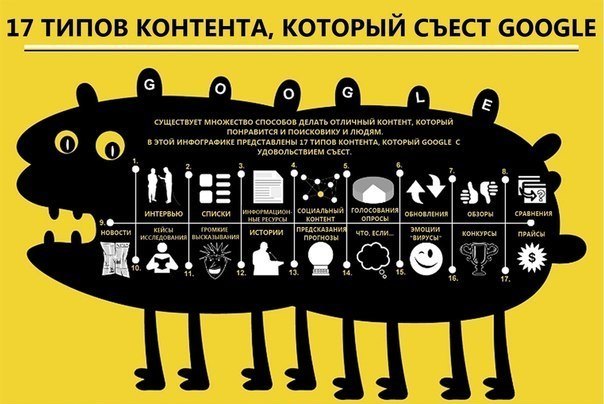 Plan!
Since the content is released on several platforms at once, I recommend creating content plans and calendars.
The content plan is compiled for each platform separately (except if you have cross-posting). The format is convenient for you, whether it is a table in Excel or a document in Word. In the plan, you enter not only the dates and times of publications, but also the content itself (texts, images, links to videos / file names, paths to infographics, etc.).
The calendar allows you to combine all events related to content marketing for your project into one document and fix the planned release dates for materials for all sites.
With these two documents in hand, you can easily plan content for a month in advance and competently delegate the tasks of distributing content to your subordinates.
RECOMMENDATION #3: Pay attention to headings. We are talking not only about headings to texts, but also to other types of content. Intriguingly, but at the same time honestly sign videos, experiment with captions for pictures. By creating dry and nondescript headlines, you automatically kill your work.
How to generate content?
Of course, you cannot write all 100% of the content, focusing on your own muse and on the reactions of the audience. Therefore, when creating content, you need to use as many sources and tools as possible.
Write about what you know best – about your product/service. Do not get hung up on dry terminology, describe with emotions and feelings.
Use user comments and questions as ideas to generate relevant content.
Study the content of competitors in social networks. Mark for yourself the most viral posts by the number of comments and reposts. Take note of topics and use them in your strategy.
Write about the hottest news, both in your region and on the global market. Google to help you.
Make reposts on interesting materials from other sources. Remember, it's best not to mindlessly steal content by posting it as your own. Instead, write your comment on the article and provide a link to the article. Or place the materials in your source and indicate the authorship (by prior agreement with the author).
Use high-quality photo and video content. Use photo stocks, shoot videos yourself.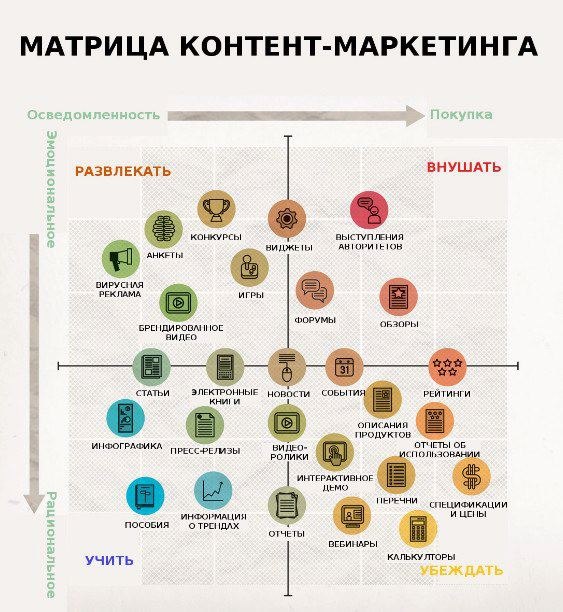 RECOMMENDATION #4: Don't forget to use calls to action in your texts. No matter how great the text is, sometimes you need to gently nudge the reader to leave a comment, like or share the material on your profile.
Is a blog really necessary?
Speaking of content marketing, it is simply impossible to ignore the subject of a blog. Many site owners create a blog and… do nothing with it. Sometimes you can find a completely empty blog or the presence of 1-2 articles two years ago.
If you don't have the time and resources to properly blog, it's best not to start one at all. After all, the blog can be replaced with a worthy alternative:
E-books or courses.
Presentations.
Infographic.
Short training videos (you can shoot your screen while working with the service or program).
"White Books".
Video of webinars
All this material is no less attractive to users and will motivate them to subscribe to your news.
When the first content is ready, and the content generation process is fine-tuned, re-audit the site / social media pages, and optimize them!
If these are pages on the site, check the texts for readability, test all buttons and links, make sure that the quick search works, evaluate the page visually.
When it comes to social media, check the design of the page, the presence of the right links and a clear description of the project.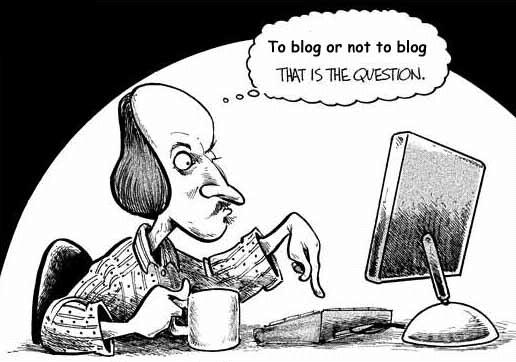 RECOMMENDATION #5: Trying to write interesting texts for the audience, do not forget about search engine optimization. Don't know SEO? Then hire an employee for this job, learn on your own or give the job entirely to freelance.
Remember that quality content marketing is all about consistency. That is why try to distribute the load among several people, and not carry this burden only on yourself. In this way, you will not only make the process smoother, but you will also be able to avoid numerous mistakes (often, when you write a lot, your eyes "blur" and your own mistakes seem not to be mistakes at all).
How to generate interesting content?
Feel free to use tools and services:
Google Trends – will help you understand what is popular on the Internet at the moment.
Google Alerts – will allow you to receive the latest articles from all over the Internet on the topics you need.
And now let's summarize again – after all, why do we need content marketing? What is its main task and how to make it work?
And here is the definition of "according to the textbook":
"Content marketing is a marketing technique for creating and distributing valuable, relevant content to attract and retain users from a specific target audience – in order to encourage users to take the desired commercial action."
In other words, all content marketing has the same end goal – to sell!
And the secret to successful content marketing is simple: do everything in a complex and not alone. In fact, content marketing is a team game that marketers, copywriters, SEO specialists, SMM specialists, and designers should work on. By distributing tasks to all project participants, your "machine" will always work like clockwork, and content marketing will begin to bear fruit from the first months!
Internet marketing expert. Head of marketing agency MAVR.
Business degree "Master of Business Administration" (MBA).