SMO site optimization or Integration of social networks with the site
We will send the material to you by email:
Время чтения:

5

мин.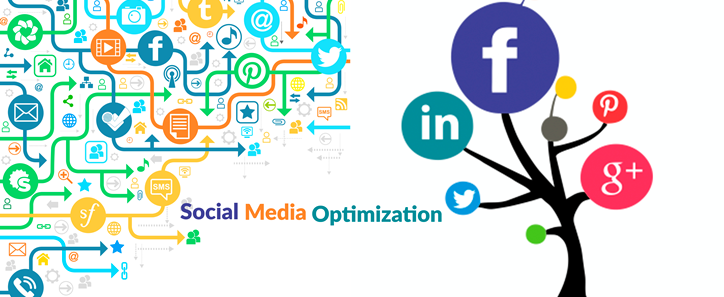 People who have a website strive to ensure that it is as visited as possible, which is especially important for owners of online stores and websites of large companies. In most cases, SEO is chosen to promote the site, completely forgetting that social networks are very popular nowadays, from where you can get a huge amount of traffic. With the help of social networks, it is much easier to attract the target audience. In order for users of Vkontakte, Facebook, Twitter, Odnoklassniki and other social networks in which you want to advance to begin to actively visit your resource, you need to optimize your site for social media, which is the main task SMO.

What is SEO, SMO, SEM, SEA, SMM?

In the process of developing Internet marketing, many abbreviations appeared, which eventually "migrated" to the territory of our country and confuse young optimizers. To avoid confusion, you need to know what the abbreviations that are used in Internet marketing mean.
SEO (Search Engine Optimization) is a set of actions by which a resource rises in the search engine results. This increases the site traffic.
SMO (Social media optimization) is a set of works that are carried out on the site in order to promote it in social networks, for example, widgets and plugins are installed that help interact with site readers, and blocks of buttons "Share", "Me" are placed in the most prominent places. like it", etc.
SEA (Search Engine Advertising) are advertising units that users see on the resources they visit, as well as in search engine results. Thanks to contextual advertising, you will be able to attract the target audience to your resource.
SMM (Social media marketing) is the promotion of your resource in social networks, blogs, forums, etc. Website promotion is implemented through continuous communication with visitors, providing them with quality content, useful and relevant information.
What is SMO promotion?
SMO is to optimize Internet resources to attract users of social networks, forums, blogs, as well as to constantly maintain contact with them.
How to implement SMO resource optimization?
When optimizing a site for social networks, you need to take a few basic steps:
Install in the most prominent place (in the sidebar or at the beginning and / or end of articles) the "Like" / "Share" buttons from the social networks in which you want to promote.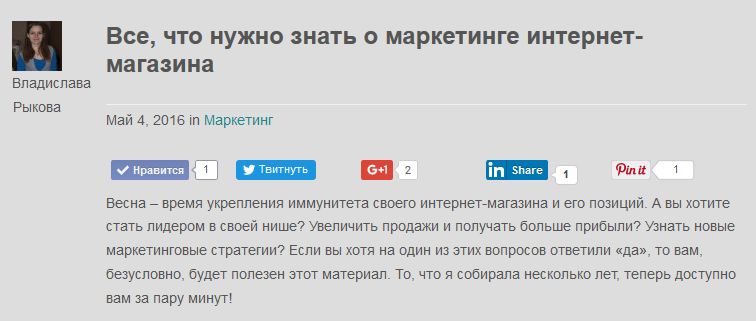 In order for site visitors to add you as a friend, subscribe to group or public page updates, you must add social network buttons with a transition to the company's official groups / accounts.
To tell visitors about what you are in social networks, generate and install the appropriate widget.
Social media users love to chat and comment. You should not take away this pleasure from them, but you should place the "Comments" widget on your website using plugins such as Disqus, Hypercomments, Cackle.

Post only useful content on your site that will encourage readers to share it with friends and comment.
The content on your site should always be unique, interesting and accompanied by photos, videos and other interactive elements.
In order to make the relationship with readers easier, you should use special tools, for example, comment subscription plugins (Subscribe to Comments or Comment Notice for WP, JComments, RScomments for Joomla).
You must not allow your site to have outdated information or broken links. Xenu's Link Sleuth will help you check your site for broken links.
Add the ability to register using social networks. WP plugins such as Social Login, Super Socializer, WordPress Social Login will help you with this.
For more active sharing of content, you can use the "social lock", you can read more about the plugin here.
Give the opportunity to download useful material (e-books, research, etc.) for Tweet. The service – Pay with a Tweet will help you with this.
Gamify your site by integrating it with social networks. For example, the magictab service allows you to give personal links to your site for sharing in social networks. For these actions, your readers receive bonuses, which can then be exchanged for something useful.
By adding Open Graph markup, your site will be shared more actively. The title of the article, description and picture will be pulled up to social networks, and not just a link.
To effectively optimize the resource, it is necessary to place several social network buttons, which are very inconvenient to install separately. To simplify this task, you can use third-party services. For example, one of the most popular services for installing a block of buttons is "Share" from Yandex. You can also use services such as:
Share42 (www.share42.com);
Pluso (www.share.pluso.ru).
If your site is made on the WordPress platform, then you can use the plugins designed for this to place the button block, for example, Easy Social Share Buttons, GetSocial, Social Warfare, SumoMe, etc.
Differences between SMO and SMM
Very often, novice SMM optimizers get confused in terms of SMO and SMM, because they are quite close. That is why it is worth understanding how Social media optimization differs from Social media marketing.
SMO is a full integration of the site with social networks: the ability to register using social networks, the use of a "social lock", share buttons, Open Graph, etc.
SMM is a set of actions aimed at attracting users to your resource: maintaining groups on social networks, cross-posting with other groups to increase engagement, holding promotions and contests on social networks, answering questions, etc.
How is SMM different from SEO?
SMM

SEO

The most accurate audience coverage
Accurate audience reach

Non-advertising format

Postponing the result

No guarantee

Black PR
Black hat SEO
Difficulty in budget estimation
Expensive
Not suitable for b2b, industrial products
Suitable for everyone
SMM has a number of advantages over SEO:
The target audience is attracted to your site, which increases the quality of traffic and conversions.
Thanks to the right content, users themselves will help you make the site popular by sharing information with their friends and subscribers.
The audience attracted from social networks loves to read new information, because they will spend more time on your site, thereby improving behavioral factors, which in turn will have a positive effect on SEO.
SMM is cheaper than SEO.
Therefore, if you decide to start promoting your Internet resource, you don't need to focus only on SEO, but you should also do SMM.
Internet marketing expert. Head of marketing agency MAVR.
Business degree "Master of Business Administration" (MBA).