Svetlana Lekhanova: I study myself through travel, this is the coolest tool in personal growth
We will send the material to you by email:
Время чтения:

8

мин.
Svetlana Lekhanova, travel and tourism expert, founder of the Go2travel agency, shared with us how her company coped with the global tourism shutdown and how to stand out in a competitive travel market. A small bonus will be personal advice from Svetlana, where you can go on a trip to get inspiration.

Svetlana, tell us about your business. How are you different from other companies?
In order to talk about my business, I must first introduce myself. I am Travel Lady, travel and tourism expert, founder of Go2travel agency. Our company selects for clients individual, corporate, business tours, exciting trips to the mountains and sea holidays, which gives a charge of vivacity and recuperation. We open visas of any complexity. The agency develops its own exclusive author's tours.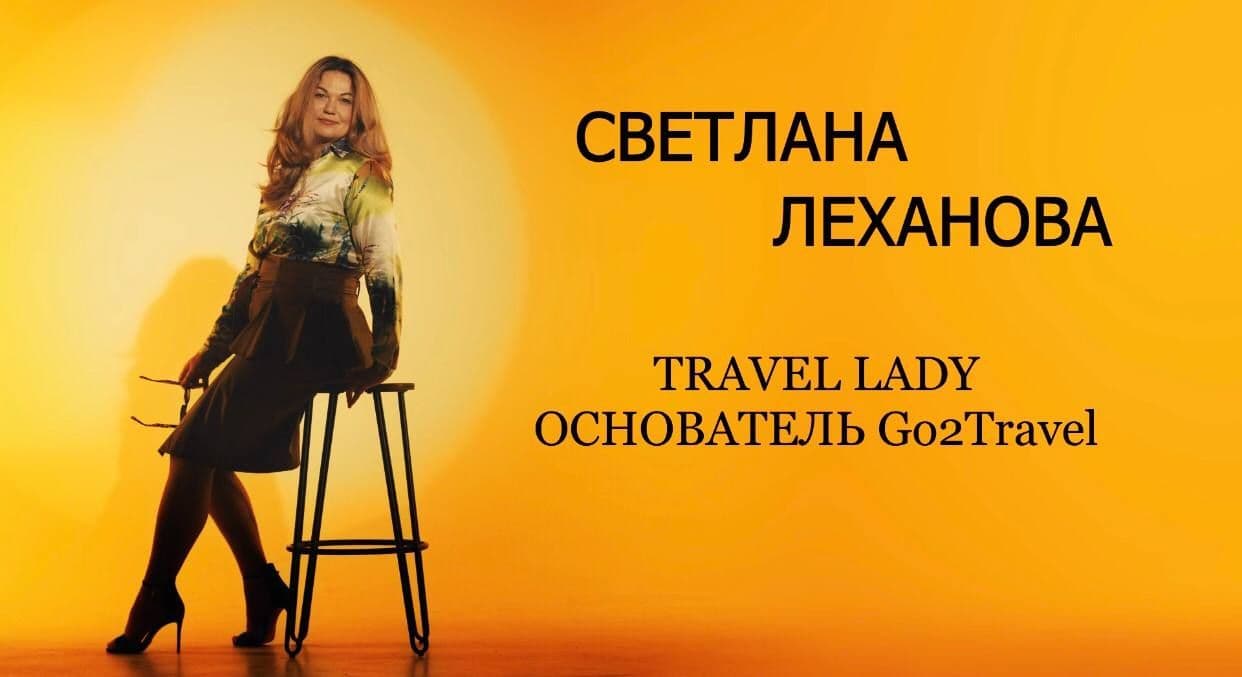 Our differences from other companies:
Orientation to the personality of the client in the selection of travel. The priority for us is the deep values of each visitor.
Reliable and safe directions to the most beautiful places in the world.
We solve problems of any complexity during the stay of a tourist on vacation.
Our main values: responsibility, holistic approach. Each travel option was personally researched, whether it is an advertising tour to study the hotel base, or a private trip, or it is a regular tour with an excursion program. Always in touch with the client. We take into account the budget and all wishes. Promptly, honestly we give information in all directions. We know that not everything that is expensive is shiny! The devil is in the little things, and we try to become Angels in these little things.
How has your work changed in the last two years since the pandemic began?
I never imagined, even in a nightmare, that tourism activities could stop. Our industry has been hardest hit by the Pandemic. It was necessary to quickly resolve issues with ordered tours during the pandemic, payments, returns. You see, there has never been such a precedent in world practice. No one knew what real force majeure was, they read this wonderful phrase in the contract, but did not understand what it was. Force majeure is the action of an irresistible third force. And in simple words, no one owes anything to anyone in the onset of force majeure. Every day we were reorganized under the new rules from the legal side, we understood that it could be different: the bankruptcy of companies, airlines, tour operators, hosts. It is clear that we have always been on the side of the client, kept calm and did everything we could to save client money. Something was postponed to 2021, something was converted into vouchers, for example, for air tickets that the client could successfully use for 18 months, some payments were deposited for the next trip, something was returned. All in all, they did the best they could.
We resumed our activities on 07/01/2020. Work increased three times, because. in addition to the successful selection of the tour, which the agent agrees several times on the price, request criteria, payment terms, clarification and constant monitoring of the conditions for entering the country according to the "covid rules" were added, including filling out immigration cards, health declarations and monitoring the availability of PCR tests.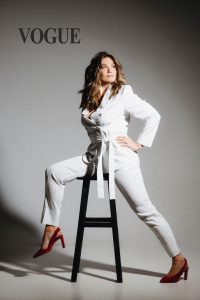 Пришлось нанимать помощников для обработки документов для выезда наших клиентов. Все это входит в стоимость пакета от туроператора, мы дополнительно никакой оплаты не берем. Также несколько раз съездили проинспектировать отели по массовым направлениям, чтобы быть в курсе всех изменений, проверить правила и требования пересечения границ. Из-за массового сокращения сотрудников в гостиничном и ресторанном бизнесе во многих отелях сервис упал, снизился до минимального уровня, это неожиданно. Т.к мы разбалованы высоким сервисом и дешевыми ценами на отдых. В 2021 г, мы увидели значительное повышение цен на отдых в Турции, ОАЭ, Египте, Мальдивах. Такого как раньше все по 500 долл. на 2 человека на неделю на все включено уже нет и наверное никогда не будет.
Personally, after the pandemic, I began to think that we do not know our country, our origins at all. We used to prefer to rest in Italy, France, Spain, but when the borders were closed, we had to learn and discover our Ukraine. As a result, many clients reoriented to rest in our country. After all, we have beautiful Carpathians, Odessa, Kherson region, Transcarpathia and Prykarpattya with healing springs, excellent gastronomy and hospitality. We have all. Even roads, for recreation and travel! I created my own unique tour of the Hutsul region "In search of healing", in which we find the meaning of life, look for inspiration, look at our problems from the height of the Carpathian mountains and enjoy through 5 senses.
From the point of view of company management, they also changed priorities, I began to delegate more tasks to my assistants, gradually growing them into a tourism manager. I decided to develop the company online as much as possible. I had to launch a new website, create information groups in viber, telegram. I stopped relying on the good old proven sundress. After all, the client base is very seriously thinned. If, in fact, I had to start activities and communication from scratch, only I have experience behind me, which I have already begun to use as a mentor, leader.
What original destinations do Ukrainians choose for recreation?
The mass segment is, of course, a seaside vacation in Turkey, Egypt, the United Arab Emirates, because with these directions, everything is simple according to the conditions of entry for Covid, a PCR test is enough and no worries.
Sea lovers in Europe this year delighted the eye with the Ionian Sea in Greece and Albania. And someone admired the ocean in Madeira.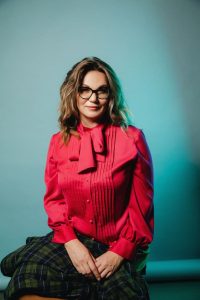 They also love Bukovel, Odessa, Lviv.
Where would you recommend flying and why?
If you need inspiration and see what the World will breathe in the future, then we fly to Dubai to visit the Dubai Expo 2020 exhibition, 192 countries are represented here and visitors from all over the world are attracted. Incredible exposure, a huge city within a city, I guarantee you will become the hero of a fantasy film.
For exotic, juicy fruits, warm ocean, vibrant wildlife, tropical jungle and a beautiful tan, I recommend visiting Sri Lanka. The country is open to the fully vaccinated.
For lovers of the marine world – this is Marsa Alam (Egypt) direct flights from Kyiv, Kharkov will take you to the most beautiful place where you can see the most diverse underwater world.
For those who like to travel farther and on a budget, there are direct flights to the Maldives, Mexico, the Seychelles, and Kenya. By the way, in Kenya, we can combine our clients with a vacation on the ocean and a cool safari in the national parks of Kenya, here we will see the wild world, feed the giraffes and take cool photos.
And before the New Year, to set the mood, I recommend visiting Christmas markets in Europe. It is very atmospheric, delicious, drunken, romantic, beautiful. Cities are turning into fabulous gingerbread places. You can wander around the shops and enjoy shopping for gifts for your loved ones, then when you come home you will definitely have the most delicious Olivier and the most sparkling champagne!
You know, I am absolutely sure that heaven is a man-made thing. Therefore, everything depends on us.
Svetlana, Is the travel company now about money or more for the soul? Ukrainians, alas, are not the most active tourists.
You know, when you reach a certain level of maturity, you realize that not everything is about money. Yet each of us has a mission that we need to fulfill in our lives. First, we learn, acquiring the bitter experience of mistakes, grow on difficulties, fulfill all our social obligations, and later we come to the meaning of Being. I can't say that tourism is a hobby for me, it's a business that I'm passionate about. Traveling is a lifestyle for me. I study myself through travel, this is the coolest tool in personal growth.
What are the company's plans for the next year? Are you planning new destinations?
Our modest plans are to scale the company 2 times by February 2022. Chui needs to open another office and share directions in working with clients. Separate the mass segment from the Individual. I plan to take franchising from a major tour operator and digitalize the company's marketing as much as possible.
I plan to take him on my author's tour to Paris and Sri Lanka. I want to dispel the myth that Sri Lanka is a one-time visit country. And I want to show Paris the way I love it, not with tourist routes, but special, with French charm and aesthetics. Perhaps we will visit antique flea markets on this tour and touch beautiful antiques with their own history.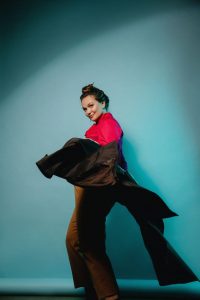 How can you stand out in your business right now? The competition is high, the USP is similar for everyone. What promotion tools do you use?
Yes, in tourism there is a difficult situation with competition, you can stand out due to the manager's personal brand, showing your expertise, go live, collect reviews, and also make a live broadcast with a client from a place of rest. The mass segment is endless discounts, promotions, early bookings. Individual segment – only expertise and personal visits to those places that the agent offers and be ready to help in all the difficulties that the client may encounter during the holidays. Having your own office in the city center, attracting clients to your communities and becoming an opinion leader for them, so that you are trusted unconditionally. It is also important to increase your intellectual level, to be constantly learning new things, because sometimes it is important for a client to talk about their values, pains, dogs, cats, or a movie they have watched. Many feel lonely and disappointed, and here we are also to help such people.
---
The interview was prepared as part of the "Interviews with our Clients" project. If you are our Client, and we still have not talked about your project in the blog, contact us in any convenient way to prepare for publication.
Expert in media marketing.
Speaker of specialized events on the topics: journalism, sales and media marketing.