Autoposting: how to choose the best service for the work of an SMM specialist
We will send the material to you by email:
Время чтения:

5

мин.
Social networks and instant messengers have been an effective tool for modern Internet marketing for several years. Promotion through social media channels is actively used by large companies, representatives of small and medium-sized businesses, self-employed citizens, bloggers – that is, literally all users whose audience is gathered on these sites.

The work of SMM specialists is becoming more and more difficult and time-consuming, especially if you have to manage several channels at once. You need to have time to post posts in a timely manner and at the same time not forget or confuse anything.
At the current stage of development of SMM, doing all the work manually is impractical, and sometimes simply unrealistic. The problem is solved thanks to comprehensive deferred posting programs that help automate routine processes and significantly save employees time.
About what autoposting is, why it is needed and what you should pay attention to when choosing a program, will be discussed in this material.
What is autoposting for?
So that your audience does not lose you in an endless stream of other publications in the news feed, you need to remind yourself constantly, and not from time to time. According to postoplan.com specialists, regular publications:
help to increase coverage by 30-70% (depending on the frequency of posting);
increase conversion by 40%;
increase traffic and increase the number of subscribers by 74%;
save up to 90% of the budget for promotion in these channels.
The above analytical data clearly speaks in favor of regular posting. And the easiest way to organize it is with the help of auto-posting – the automatic publication of posts on social networks at a scheduled time.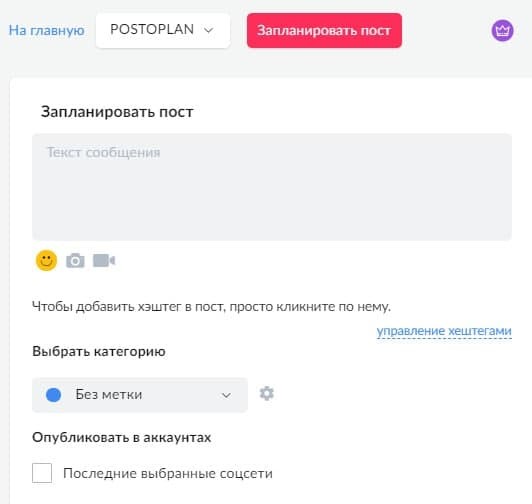 Services for autoposting
Quite a few services have been developed for the competent implementation of SMM marketing strategies and for convenient management of social networks and messengers: SMMplanner, Amplifer, Postoplan, InSMM, Hootsuite, Buffer, Agorapulse and others. They have a set of similar functions, but, at the same time, differ in some specifics.
Consider the main criteria that you should pay attention to when choosing a service.
How to choose an auto-posting service for an SMM specialist?
Services functionality
Depending on the set of functions, services help SMM specialists:
create posts for social networks;
schedule automatic publications according to the schedule;
post materials on different sites (cross-posting);
divide published content into categories and headings;
carry out recurrent posting (placement of publications with a given frequency);
publish video content;
edit photos.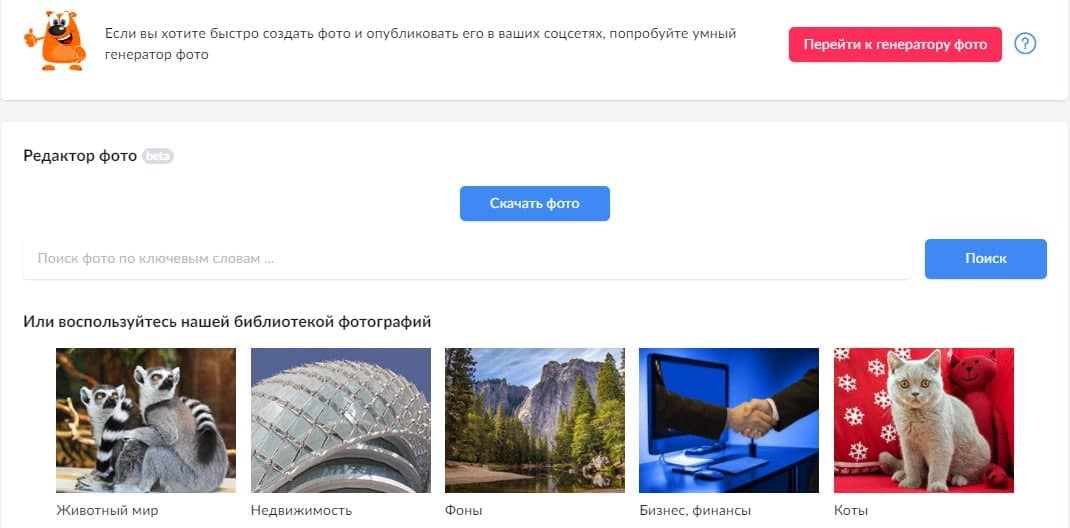 In addition to these options, many services offer other useful features: collecting analytics, adding UTM tags to posts, adding hashtags, automatically downloading posts from the site (importing RSS feeds). From an organizational point of view, some services offer the possibility of teamwork.
Some autoposting programs also have optional but very handy add-ons. For example, in Postoplan you will find a publication calendar with over 700 (!) interesting newsbreaks.

The ideas proposed in it can be used as needed to dilute thematic publications. Another option is to use it as the basis of your content plan, and not puzzle over where to get post ideas (as long as it doesn't conflict with your SMM marketing strategy).
When choosing a service, carefully consider the proposed functionality: it should meet the tasks of your project as much as possible and at the same time not hit your pocket too hard. This is our next point.
Service cost
Almost all services offer a free trial period – from 1 to 4 weeks. Then users are given the opportunity to choose the appropriate tariff plan.
Depending on the set of functions, services develop several tariffs: from the minimum in terms of cost and the set of available options (for example, NovaPress – from 125 rubles / month), to the maximum, with advanced functionality (for example, Zoho – more than € 460 / month).
Against this background, programs that give SMM-managers the opportunity to work completely free of charge look attractive, but not only in the test period, but also beyond. The same Postoplan offers free management of accounts in social networks without time limits. At the same time, many functions remain available to users, which are available only on a paid basis for most other services.
If you want to add more functions in terms of organizing work or managing accounts, then the service provides two paid tariff packages with a set of additional options: PRO (19 USD/month) and AGENCY (399 USD/month).
Supported Platforms
An important criterion for choosing a service is the list of platforms supported by autoposting services. Usually this is Instagram, Facebook, Twitter, YouTube, Telegram, Linkedin, Pinterest, WordPress, from Russian-language resources – VKontakte, Odnoklassniki.
Most of the services do not yet work with instant messengers, and, meanwhile, they are already recognized by marketers as full-fledged advertising channels. This "defect" was noticed in time and eliminated by the creators of postoplan.com. In particular, this program is currently the only service in the world that provides the ability to post in the WhatsApp messenger.

Results
Let's summarize the information above:
Auto-posting is the most important function in SMM, which greatly facilitates the work of both social network owners and agency employees or freelancers who work with a large number of accounts.
Auto-posting allows you to increase reach and conversion dozens of times, and at the same time significantly saves the budget for promotion in social networks.
Services for autoposting are different in functionality, so you need to choose a resource for your tasks.
High fares are not an indicator of "coolness". You can always find a service where the same features are provided for free or at a much lower cost.
When choosing a service, you should focus on those that work with those sites where your target audience is concentrated.
Use autoposting services to optimize your work, simplify your routine and get more free time for leisure or new projects.
Internet marketing expert. Head of marketing agency MAVR.
Business degree "Master of Business Administration" (MBA).