What is a Digital Agency? 7 types of web studios without which there will be no business
We will send the material to you by email:
Время чтения:

8

мин.
Do you think it's time to develop your own business, but do not want to hire your own marketing department? If yes, then this article is just for you.
We will tell you what a digital agency or web studio is and how it can contribute to your business achievements.
What is a Digital Agency?
A digital agency focuses primarily on marketing your business, products and services to the digital world. This is achieved through website design and development, search engine optimization (SEO), content marketing, paid online advertising, social media, email marketing and other services.
There was a significant shift in the world of marketing – there was a time when marketing was unremarkable and lived on its own.
You could, for a considerable profit, hire a local radio station to read your text, hand out leaflets, and place ads in newspapers.
However, the world has changed, and such methods of classical advertising, although they make sense, are rapidly being replaced by digital marketing and fade into the background. If you are thinking about entering the modern market, you will definitely need the services of a web studio https://fnx.dp.ua/about in Dnipro, Kyiv, Odessa, in a small town or even in the wilderness of a forest reserve.
"What is a digital agency? And why can't I continue to do advertising on my own, like so many before me?"

A digital marketing agency is meant to be a valuable partner for your business, but you may still underestimate its value. Your job as a "salesperson" or marketer is to get customers through the "front doors" of your business.
Eighty-one percent of customers now decide on a deal online, which means that you need to take positions on the Internet, accompanying a potential client all the way to conversion. A creative digital marketing web studio specializes in just this and some other aspects of sales.
Let's take a closer look at the concept of Internet marketing
What is digital marketing? In simple terms, this is the development of advertising strategies to receive all the benefits that the modern digital world presents.
The current world population is approximately 8 billion people. Of these, approximately 3.3 billion are on social media. networks, and this number is growing rapidly.
However, this is just an iceberg tip, social media advertising and having a website require much more to be fully successful in digital marketing.
You, or rather, your agency will be able to track these approaches around the clock and seven days a week. This will show you what really works and what doesn't and make adjustments on the go.
What does a creative web studio offer to its clients?
A high-quality digital agency bypasses the classic "let's blow it up and hope for the best" approach. In contrast, web analytics focuses on incentivized marketing, lead generation, and brand development. A regular digital agency offers team services:
Internet Marketers
SEO specialists
PPC specialists
SMM specialists
Designers
Developers
However, each of them is a small team in itself, and they all pursue a common goal. It is the joint work of such specialists that will bear fruit for your business.
Although there are agencies that prefer progressive and sometimes risky methods, almost all of them still tend to stick to basic proven marketing methods.
For example, your company needs a site that is attractive to visitors, but any expensive design will come to naught if the site is difficult to navigate. The site must be filled with useful information for the consumer and, of course, the site must be profitable, conversion must be made.
What does "conversion" mean? This means that people who visit your site make a decision to make a purchase, or delve into the content for details. Unfortunately, most low-cost advertising agencies still lack the expertise to do this.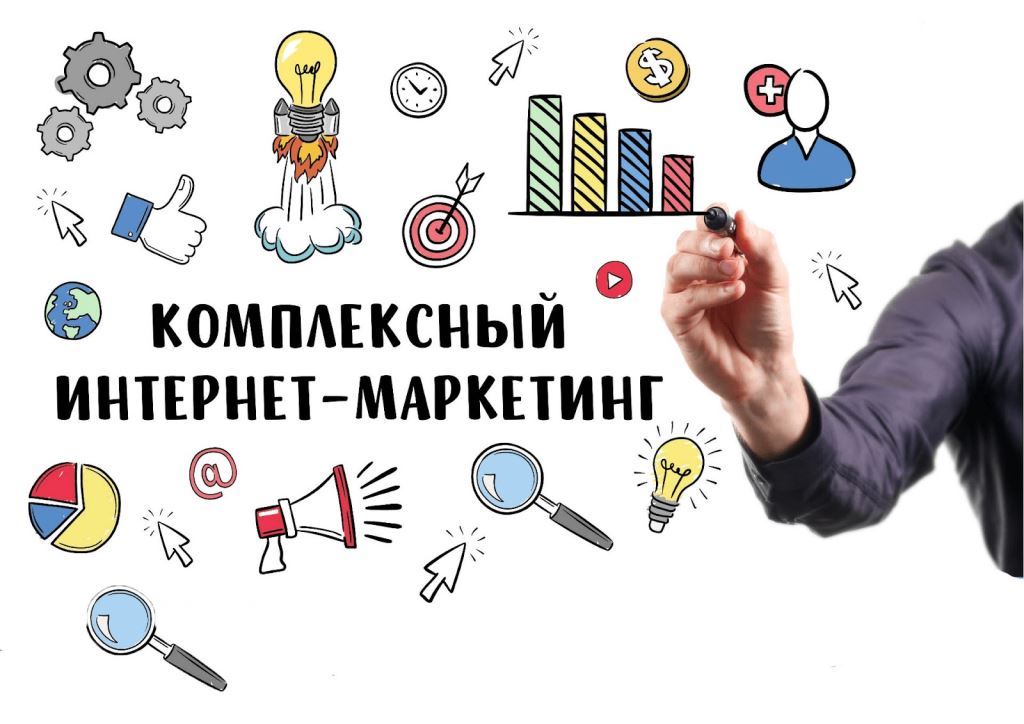 Researching your business
It's hard for any marketing agency to "promote" your business if they're not immersed in it. They should spend time with you, learning about your products or services, motivating your audience, your goals, and above all, getting a feel for your business.
Studying your current marketing tactics is used to determine what your brand needs. This will allow the digital agency to work with you to develop cool new internet marketing strategies to achieve your goals.
They will learn who your "perfect customer" is and how they get to where they spend their money. When you understand who exactly you need to target, you can improve your advertising strategy to establish the right connection with your customers.
Brand promotion on the Internet
A good full-service digital agency will be fully committed to the success of your online business by consistently completing a series of agreed-upon tasks.
Business success relies almost entirely on having a website that represents your brand. If you already have a website, the agency will conduct an audit on it, which will identify key areas for growth.
Now it's not enough to have a website full of products that you would like to sell. If that's all there is on your site, then all but the most desperate buyers are likely to leave. Keep in mind that the average user spends no more than 15 seconds viewing your landing page.
This is called bounce rate, and your online marketers must be able to keep people on the site. Among the classic approaches here are creating interesting content, blogging.
It is the blog that has become a popular form of information exchange related to the company's market. Some will only cover hot topics, while others will add seasonal, funny, and conversational content to help build readership. While some digital agencies employ in-house copywriters, the most advanced ones usually outsource the work to a professional journalist who produces really interesting and unique content.
All web studios, depending on their direction, can be divided into the following types.
7 Types of Digital Agencies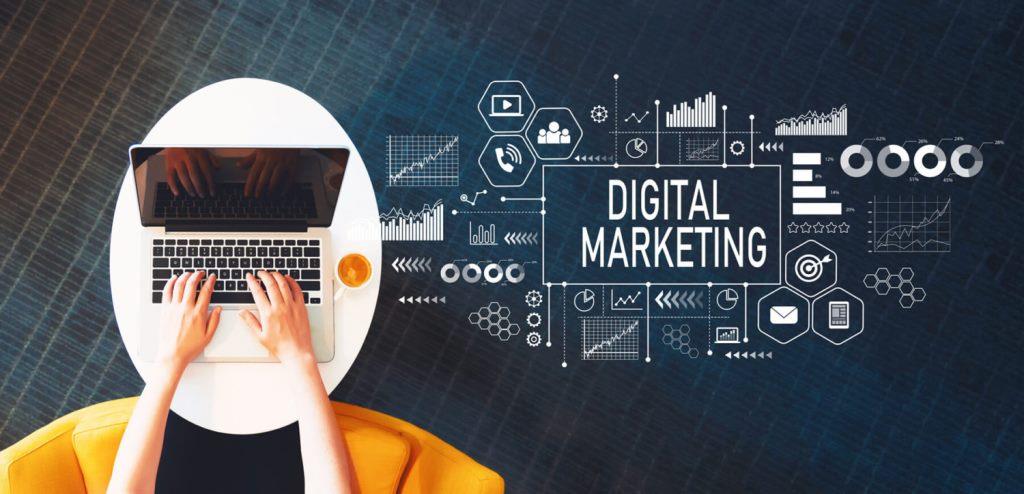 1. Digital marketing agency
Although such agencies are focused on attracting customers through multi-channel marketing, they often accept orders for isolated promotion through any of the channels: SEO, PPC, SMM, and others.
2. Full service digital agency
Such an agency is usually larger than other types of agencies and provides various digital marketing services. With a lot of experience and an enviable portfolio, web studios of this size can strengthen or even completely replace the in-house marketing department at an optimal cost, which can be quite profitable for the business owner.
3. Inbound Marketing Agency (Inbound Marketing Agency)
An inbound marketing agency provides inbound marketing strategies and tactics that are different from the usual outbound strategies. Inbound agencies strive for brand positioning on the Web in order to firmly capture the trust of the audience over time and, as a result, increase sales. The business processes of Inbound marketing web studios can bring enchanting results in the future, but usually require a significantly long period of time (from 6 months to a year or more) before the number of potential customers and sales volumes "increase".
4. SEO Agency
Web studios that specialize in SEO (search engine optimization), bringing their clients' sites to the first lines of search results.
One of the most difficult areas of Digital includes:
Site audit
Backlink Audit
Study of the semantic core
Website content development
Blogging
Website technical optimization and maintenance
Link building and much, much more
The goal of optimization is to drive traffic to the site by creating relevant content that meets the user's query better than competitors. With the right approach, you will achieve a return on investment that no other marketing channel can match.
5. Digital Advertising Agency (PPC)
Paid search, also called contextual advertising, is another method of driving traffic to a commercial site. Unlike free organic traffic, paid traffic involves spending money on bids for key queries and placement of ads in search results. Digital ads can appear on websites, search engine results pages (SERPs), and social media channels.
Digital advertising agencies know how to create attention-grabbing ads with keywords using modern approaches to attracting attention. Their field of activity includes social. networks: facebook, instagram, twitter, youtube, as well as creating and working in the Google Ads advertising account.
6. SMM agency
SMM agencies completely take care of everything related to social networks: maintaining groups, targeted advertising, crowd marketing, SERM. In addition, they offer customer communication services through corporate social media accounts. networks, acting as consultants and sales managers.
7. Web design studio
The web design agency consists of creative designers who create personal business card websites and commercial landing pages. Internet designers know better than many how to create a website: web design studios will deal with the appearance of the brand and company on the Internet: whether it's a new site, a redesign or a small project. Common services offered by internet agencies include user interface (UX/UI) design and analysis, image creation, image hosting, web development, and internet hosting.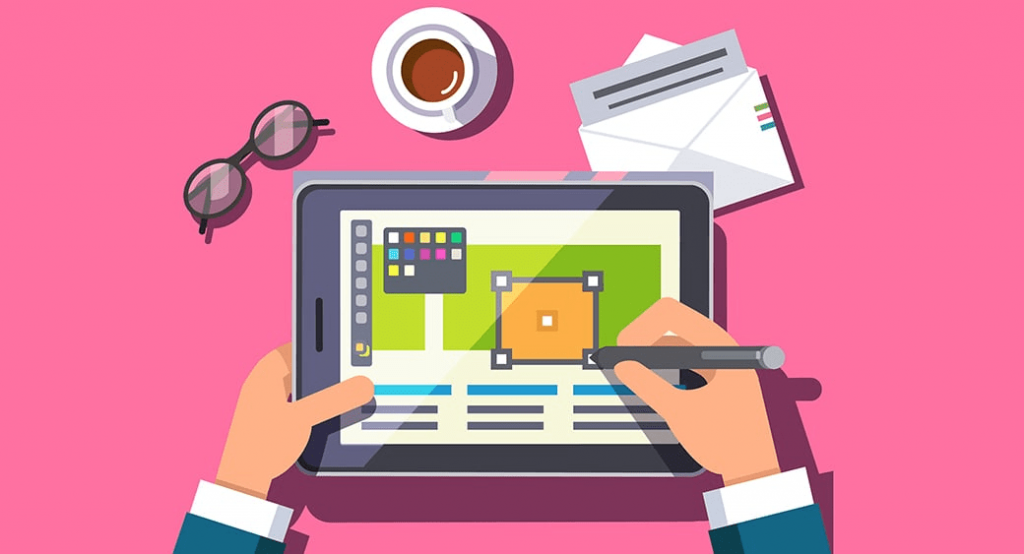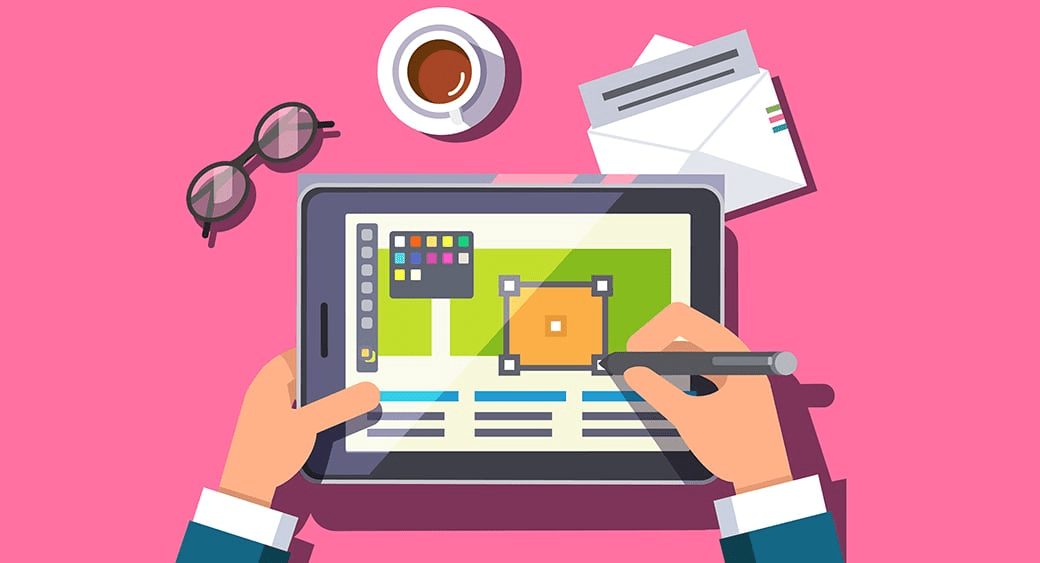 The course to increase the return on investment in Digital
Perhaps this is one of the most important functions of any web studio for creating and promoting sites. Their main task is to make sure that you see continuous growth in your investments, and not mark time. This is the worthy business plan of a web studio.
There is no place for slowness in the world of digital marketing. This is a market that is headlong after modernity, a market based on consumer demand and IT-technologies. Therefore, a first-class digital marketing agency will never run out of orders.
Summing up
The agency's role is to build a bridge between the physical and digital worlds. Perhaps a digital marketing web studio will offer to completely change the brand of your company. This can give your business the opportunity to develop in a new direction.
So, is it worth investing in a site? Definitely yes!
Internet marketing expert. Head of marketing agency MAVR.
Business degree "Master of Business Administration" (MBA).