"Children's slogans" – the nuances and subtleties of development
We will send the material to you by email:
Время чтения:

4

мин.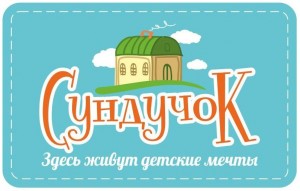 A bright slogan (slogan) will help to distinguish a children's goods store, a kindergarten or a child development center from the background of competitors. One that everyone will hear about. But "childish" slogans are a special case. It is important not to overcreate, to observe ethical and moral standards, to evoke emotions, associations.
How to do it? Read on.
Slogan for kindergarten, child development center
The slogan or motto of the kindergarten (development center) is aimed at two categories – children and adults. The ideal option is to develop a slogan that takes into account the preferences and needs of both groups.
Children are more emotional than adults hardened by the surprises of life.
Therefore, it is desirable to use "childish-emotional" words. This will help the slogan to become memorable. Below are some guidelines that may point you in the right direction.
Focusing on children:
In the first place for the children (as much as we adults would not want the opposite) games, entertainment, carefree pastime. That which brings joy. Remind the suns and bunnies about this in the slogan and they will definitely remember it. Include words like: "fun", "walk", "run", "jump" … and similar in the motto.
The feeling of unity, the feeling that the child is in the circle of one big family – emotions that are also great for developing a "children's" slogan. Emphasize it. For example, with the help of similar words and phrases: "together", "our", "each of us"…
The motto can evoke associations with fairy tales, cartoons, heroes of children's literary works. Children love them. Especially if the name of the kindergarten is somehow connected with your favorite character, then, as they say, God himself ordered.
Example:
Targeting adults:
When developing a "children's" slogan with a focus on adults, it is important to emphasize the safety and reliability of the institution. Show that the children will be taken care of. Include words in the slogan that remind parents that their beloved children are in good hands. Landmarks: "calm", "with love", "care", "caress" …
A hint that the education of children in the institution is a priority for educators is a good move. After all, most parents dream that their children grow up to be exceptional and outstanding personalities. Hint about it in the slogan using similar words and constructions: "geniuses", "like Einstein", "wise men", "we develop" …
We are all unique, each individual in their own way. Our children too. Parents want educators and teachers to take into account the characteristics of their children, treat them with understanding. Emphasizing that in a kindergarten or a child development center they remember this and consider it important is an excellent move when developing a "children's" slogan. To do this, you can use such words and phrases: "features of each child", "individuality", "each in his own way" …
Example:
Slogan for a children's store
Developing a slogan for a children's goods store is a painstaking process. A successful slogan is able to increase sales, attract a wide range of customers, distinguish the store from hundreds of "faceless" competitors. A failed one can be a failure "on all fronts" – from the wrong associations with consumers, to a significant drop in profits.
It is important to take into account the details as much as possible, not to miss important little things that can direct the creator of the slogan "on the right path." It happens that a good slogan comes to mind spontaneously, but you should not rely on chance. Use the guidelines below.
What can be useful when developing a slogan for a children's store:
The main competitive advantage (the main benefit for customers).
Zest, uniqueness of the store.
The age of children (or groups) for which the assortment of goods is designed.
Format and schedule of work (wholesale or retail, seven days a week, round-the-clock orders).
Store area and location.
Real product quality, its diversity (versatility).
Preferences and desires of the most numerous category of buyers.
Despite the fact that "children's slogans" are somewhat specific and partly they must deviate from "generally accepted advertising norms", the essence is unchanged – the slogan must convey a certain marketing message and clearly show the benefits of the offer.
It is important that it be simple and understandable (both for children and adults).
It's great if the slogan has a somewhat "everyday" easy to pronounce form, it will be memorable and "live".
Internet marketing expert. Head of marketing agency MAVR.
Business degree "Master of Business Administration" (MBA).