How to write and where to post press releases for "doubters"?
We will send the material to you by email:
Время чтения:

6

мин.
In this article, I want to talk about the useful B2Blogger service, which allows you to post press releases on the leading news and thematic sites of the Russian Internet.
This is a rather extensive topic, because in order to make everything clear and understandable, you must first briefly talk about press releases, then about the specifics of their placement in the media, and then move on to the B2Blogger service, which allows you to place them efficiently and inexpensively.
Of course, professionals know everything, but those who have not yet encountered this will be able to understand the issue by reading this article.
Briefly about the press release
Press release is an information document for mass media and subject directories. In fact – concentrated news, not diluted with "pretty things" and rhetoric. This document implies the presence of statements of experts or officials in the form of direct speech, the information must be fresh and meaningful.
A press release conveys any information about events, events, a new product or service, new achievements of the company, but in such a way that it is useful and interesting to read. The basis of such a statement is an event or news – an information occasion.
In addition, a press release is the main PR document of any serious company and the main way to communicate with the public.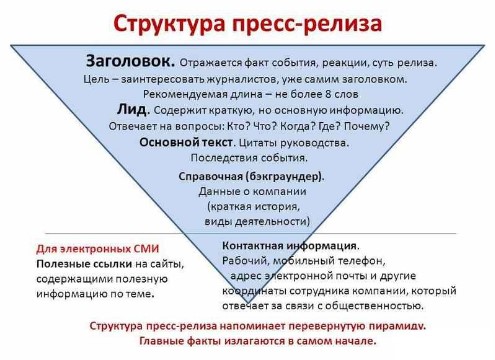 What does a press release do for business?
For marketing and promotion, a release is very important, because it is an effective way to promote commercial sites and solves several problems at once:
It increases the targeted traffic of the site, which is useful for the issuance and its positions in search engines.
It hits exactly the target audience, because press releases of a professional orientation are read by those to whom they are addressed.
Improves brand or brand awareness.
Increases the thematic citation index (TiC).
Contributes to the growth of the reference mass and improves the issuance of keywords.
Information about the company in serious media is a sign of the company's high level, a statement of its own competence and professionalism.
How to get into the media, and not in a mess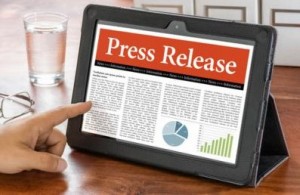 There are many ways to distribute your press releases. One of them is regular mailing. We write a competent and thoughtful text and send it to various publishing houses. There, a journalist or editor reads it, and then decides whether this news suits them or not. If the text is well written, the news is relevant, and the subject matter corresponds to the publisher, then most likely it will be published.
But there are a few "buts" here:
The editor receives a lot of letters, and he does not have time to parse everything.
The journalist did not like your style of presenting information.
The theme of the site does not quite match yours.
There is already enough information in this direction.
Your release is written unprofessionally.
In such cases, the press release will most often end up in the trash. The statistics of free placement attempts is such that it is possible to place information only on every tenth resource, and this is a colossal work, a waste of a huge amount of time and effort. To avoid trouble and help in promotion, the B2Blogger resource was created.
Where to post a press release?
B2Blogger is the first professional service and publication for marketers in RuNet that works with press releases. Its history begins in 2005. The resource is aimed at specialists who study the market, heads of organizations, and, of course, business consultants and PR managers. With the help of B2Blogger, you can publish your information in the country's leading publications with just one click.
How it works?
B2Blogger has a very user friendly website which is definitely a plus. The interface is very friendly and intuitive to understand – no need to attend courses or read long "manuals". In 5 minutes, any user will understand what's what.
Everything is thought out to the smallest detail, choosing tariffs is simple, just press a button.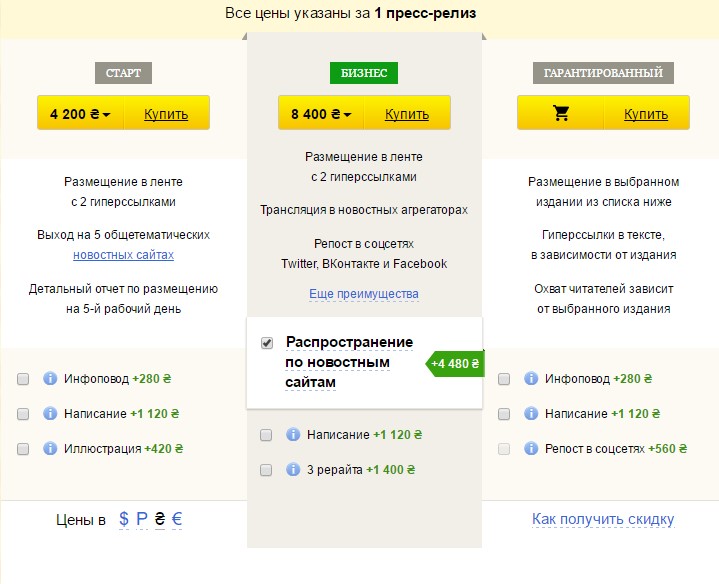 Below is a list of media by region and subject, convenient and visual. You can choose the right solution for your case or, if necessary, talk to technical support about ordering special solutions.
The report is clear and provides comprehensive information: what was posted, on what resources, how much it cost, and what was the audience coverage. After watching it, we will be able to quickly understand how successful our PR campaign was, and draw conclusions about the appropriateness of the entire event. In the form of a convenient graph, the dynamics of views by date is presented.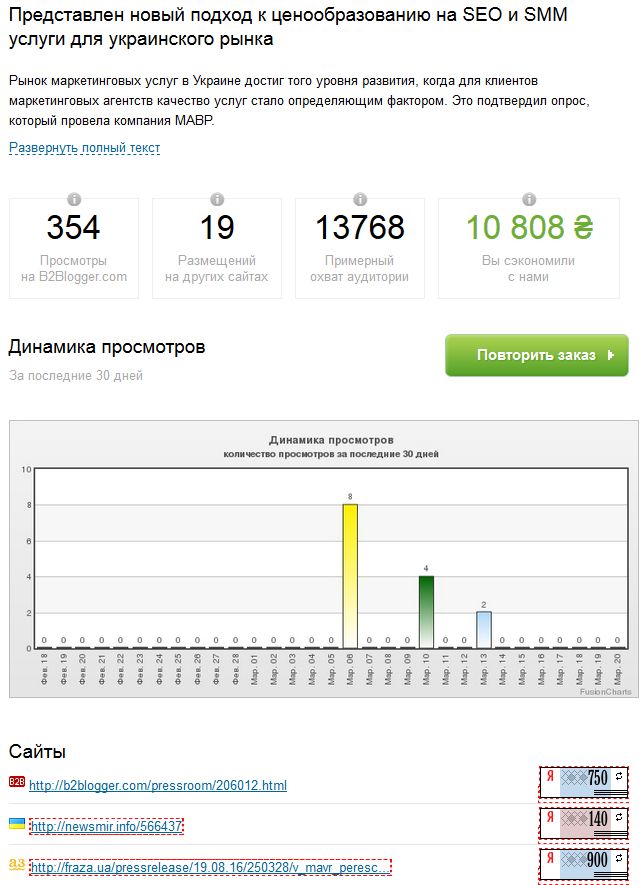 The database of sites on which information is posted deserves special mention – these are the leading news media, whose competence is beyond doubt.
The service offers 3 packages: start, business and guaranteed
The start involves posting news in the feed of leading aggregators and on 5 thematic sites. The package involves the placement of 2 hyperlinks and a report on the 5th day after placement.
Business package – involves broadcasting in aggregators with hyperlinks, reposting information on Facebook, Twitter and VK, the ability to pay for services by bank transfer and a report on the 5th day.
Guaranteed implies the choice of media by the customer from the proposed list, flexible rules for hyperlinks and variability of coverage depending on the client's desire. This allows you to give information to a wide range of readers or, conversely, to accurately hit the target audience. On this package, you can choose top resources, and your release is guaranteed to be placed there if it passes moderation. Social networks are automatically included in the list of services. The package is the best solution for large and medium businesses.
What else can B2Blogger provide?
The service strives to provide a full package of services, and even if the customer does not have his own journalists or copywriters, you can order everything you need for a press release right here, through the "Additional Services" tab.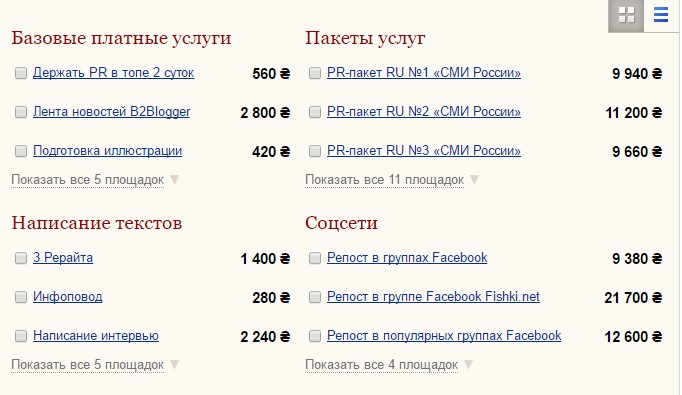 Directly on the service, you can order the writing of the entire release, the design of your text with an illustration, or ask to create a newsbreak for you.
Separately, it is necessary to mention a very high-quality help system. On this site, like nowhere else, everything related to press releases is well described, and how they need to be written, designed, and supplemented with illustrative material.
The information is presented in a simple, understandable and understandable way. Everything is here – from examples to links to external services for checking spelling and eliminating water from the text. Implemented a quick connection with technical support. This approach indicates a serious attitude of the service to the customer.
Instead of conclusions
At the end of the article, I must say that B2Blogger is able to give out your news to 30 million users through aggregators and specialized publications. This is a significant audience for any business, and you need to be able to use this excellent development and promotion tool.
It should be noted that marketing is increasingly moving away from press releases. But work with the media is too early to write off. Releases do not disappear, they simply become a service for respectable – medium and large companies that prefer to speak with the audience in the official language and announce their news and achievements to the widest possible circle of readers. Therefore, those who know how to use B2Blogger productively and master the releases will undoubtedly find their niche in serious business.
Internet marketing expert. Head of marketing agency MAVR.
Business degree "Master of Business Administration" (MBA).
Interview with Peter Panda: "My success – luck? No, understanding the specifics of work, perseverance and a lot of work"