How to write engaging and selling texts for Instagram
We will send the material to you by email:
Время чтения:

4

мин.
Instagram for business is unthinkable without text in posts. Why did he transform from a photo network into a social network with info posts? And how to write them? Let's talk about this further.

Why good writing is so important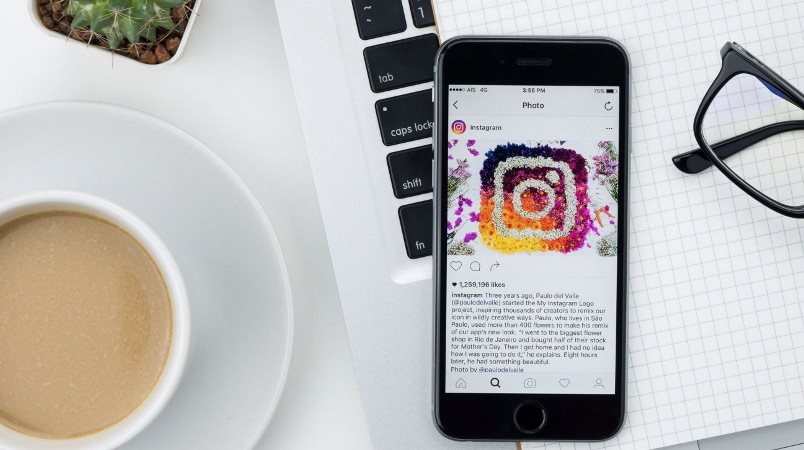 Several components matter:
Retention. People are interested not only to look at photos, but also to read a good text to them. It is already difficult for accounts with only hashtags under the photo to keep the attention and interest of users.
With the help of subscribers' texts, you can retain and share information. Through them there is communication with the audience, the expression of the emotions of the author. Publishing useful articles keeps people. It can be just some interesting topic, or maybe a whole series. Tell an exciting story, and leave the end for the next post, and so on. Subscribers will wait with interest.
Confidence. It is necessary to tell about yourself to your audience in order to increase your recognition and trust in yourself. And in business without trust, it's hard to spin. Therefore, you need to include such a story in the content plan. If people know a brand, they trust it and buy it.
For greater trust, you need to write useful and interesting posts.
How to write a good post
Instagram is a way to communicate. Here people relax and have fun. Therefore, the post does not need to be loaded with unnecessary information, bureaucracy or other heavy "ingredients". It is easier to communicate with subscribers in simple language. Write – without stamps. Stamps are heard so often that they no longer cause any associations, but only irritation. They have not been interesting for a long time, and seem insincere, so the publication will not work. For example, "a flexible system of discounts", "will not leave anyone indifferent".
The following steps will help you avoid stamps:
If, when reading the text aloud, there is a hitch on a word, it is better to replace or remove it.
Write as if you are talking to a friend.
Hire an editor who will help to avoid incidental situations with the literacy of a businessman.
Before writing the text, you need to choose the best audience for yourself.
If the post is for colleagues or specialists, you can use the terms. If for ordinary people, you need to write simply, clearly.
After writing, it is better to let friends read it and find out if everything is clear to them.
It is also good to know your audience in order to overcome the "friend or foe" filter. This is the use of the lexicon of the subscriber himself, who will find his words in the published material and accept the information with confidence.
One topic per post
To hook a person, you need to very specifically state the essence of the post and keep the reader to the end. Otherwise, from long discussions, he will be distracted and lost forever.
You should not stick in one publication the whole story about the past day or about all the advantages of the product. You can only fit 2200 characters in an Instagram post at one time. It will not be possible to cover everything, and trying to cover a part will look like "pieces" and will confuse the audience.
It is best to choose a separate topic and state it in detail. When listing events, it is more efficient to use the list format and list items.
Don't forget hashtags. You can learn how to select and install them correctly from this article.
And the most important rule for a beginner post writer is constant practice in writing. And do not be shy to ask friends for help – let them read the information and tell you where something is wrong. The text will only get better when viewed from the side. Only by combining all these rules can you achieve something worthwhile, and experience will come with time. It will no longer be necessary to spend a lot of time and puzzle over which topic to choose and how best to present it on the screen. It is enough to join the "stream" of business, and ideas will come by themselves.
Internet marketing expert. Head of marketing agency MAVR.
Business degree "Master of Business Administration" (MBA).