Review of the master class "Money in Instagram" by Alexander Sokolovsky
We will send the material to you by email:
Время чтения:

3

мин.
At his live master class "Money on Instagram", entrepreneur and blogger Alexander Sokolovsky will once again tell you how to increase sales on Instagram using proven tools. You will find a detailed story on how to:

increase the number of active subscribers;
improve the quality of content by making it more interesting and diverse;
use working checklists for activity planning;
increase the level of engagement and coverage of the profile.
As usual, the master class takes place without water and lyrical digressions, with examples of completed cases and successful projects of Tooligram Academy students. Alexander is good at capturing the attention of the audience by showing slides with unique information. You will understand what really works in practice, and what promotion methods are clearly not designed for your potential subscribers.
Who?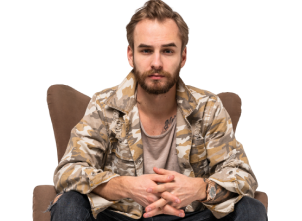 Alexander Sokolovsky is a blogger and entrepreneur whose personal Instagram account has already collected more than 200 thousand subscribers. If you haven't read his best-selling Instagram Heist yet, a live master class will help you navigate Instagram promotion trends.
A recognized expert in the world of marketing gives a fascinating story on how to get started with bloggers, even if you are at the very beginning of the journey. You will learn about the importance of targeted advertising and how to get the best results without increasing your budget.
The founder of Tooligram Media and Tooligram Academy, whose turnover is 250,000,000 rubles a year, easily and humorously shares his current life hacks.
Why you?
This master class will be most useful if you:
a freelancer who is used to following trends and current promotion methods;
an entrepreneur who needs to quickly and cost-effectively increase sales;
a blogger who needs to increase the number of subscribers and increase activity in his account.
In just 2 hours of broadcasting, you will receive an invaluable squeeze of information and learn all about the most relevant promotion methods on Instagram. At the end of the master class, Alexander is ready to answer questions and, of course, talk in detail about how to get the declared bonuses.
You should wait until the end of the online broadcast in order to see the presentation of the future webinar from a recognized expert in the world of SMM.
What will happen?
Only here are author's life hacks from Alexander Sokolovsky that will allow you to release Stories for 1,000,000. The author will review proven ways to engage the audience in your account and tell you in detail how to get close to subscribers in order to keep their attention.
Did you know about the huge potential of video creatives? It will be possible to see all the advantages of modern promotion tools on real cases of Alexander's students.
Will there be gifts?
Yes, yes, only at the Money on Instagram master class you can get real gifts worth more than 10 thousand rubles. The main thing is to have time to register so that all this flurry of useful information, life hacks and working schemes will help bring your business to a whole new level.
Alexander prepared a lot of gifts for the participants of the free master class:
Checklist for creating video ads.
A step-by-step scheme of work on "smart" barter.
Content plan for Stories.
Checklist for analyzing blogger statistics.
Many participants of the master class will be interested in free 7-day access to the service to increase the reach of posts, as well as a link to the database of sites that employ 40,000 verified Russian bloggers.
Internet marketing expert. Head of marketing agency MAVR.
Business degree "Master of Business Administration" (MBA).