5 reasons to become an SMM specialist before it's too late
We will send the material to you by email:
Время чтения:

4

мин.
Being an SMM specialist is now not only cool, but also very profitable. In addition to constant development and broadening your horizons, you get the opportunity to earn decent money.

5 reasons to become an SMM specialist before it's too late:
1. It makes money
The profession of an SMM specialist gives you the opportunity to manage your income yourself. The first clients are often sought out among acquaintances and hired for free, by barter or for receiving a review. Then you can start with one project, focus on it, and work out all the skills you have.
With experience comes confidence and understanding of your value to the business. And then you manage your own workflow and take on as many projects as you have time and effort for. For example, if there are more than 5 of them, you can think about assistants. Part of the routine work can be transferred to a young specialist to free up time for strategic tasks and focus on results. Expectations for payment from a novice specialist are small, and you will be able to use your resource more efficiently and pay attention to all clients.
2. It helps grow your business and your personal brand.
Typically, social media professionals are hired by other businesses to promote their product or service. A big plus in the SMM profession is the ability to independently promote yourself as a specialist and develop a personal brand. You do not need to contact an agency to create a landing page, set up a sales funnel and targeted advertising for your services: SMM skills allow you to do all this on your own and with a minimal budget.
3. It is terribly interesting and contributes to the comprehensive development
Social Media Marketing is an insanely interesting area of marketing that is constantly evolving. Although now SMM is not just a direction, this is marketing itself.
Social networks regularly introduce new tools, work algorithms change, new trends are formed before our eyes.
An SMM specialist should be "on the crest of a wave", follow technologies, watch trendsetters and competitors. If you don't know where to get information about trends in SMM, read popular channels and blogs, be sure to take paid courses. A course completion certificate from a famous expert will raise your credibility in the eyes of your clients.
The most useful and practical information is concentrated in the SMM courses at Damir Khalilov's school. And when registering with the promo code PPKF477C66, you will receive a 10% discount for the order. The promo code must be entered on the order payment page.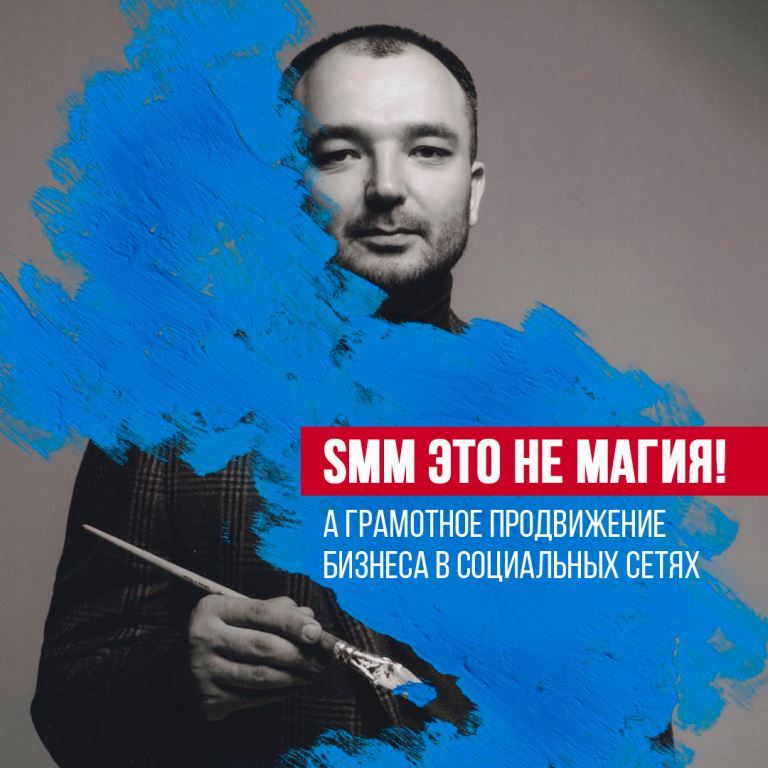 Damir even talks about the tools that have been launched only in Europe and the USA so far. This is valuable because brands can prepare in advance, adjust their strategy and be the first to "shoot" as soon as the tool is announced in Russia. Social networks always encourage profiles that popularize their new tools, and they themselves promote such brands to the top and recommendations.
4. SMM skills increase credibility in the eyes of colleagues and acquaintances
A social media marketer is such a versatile multi-tasking specialist who will increase sales conversion, drive traffic to the site, and set up sales through Instagram. Moreover, from the side of the entrepreneur it will look like magic – sales are increased by the forces of just one employee when he has 50 of them in the company.
Good specialists are worth their weight in gold – over time, everyone begins to consult with you and ask for your opinion, make orders, authority grows, and with it the feeling of satisfaction from the chosen route.
5. Free schedule
Remote work has already become the norm for many employees. There are industries where remote work can interfere with the efficient flow of work processes and business development. But SMM is not the case at all. SMM specialists can work at any time of the day and from any place where the Internet is available. You can even go on vacation without writing an application, and without prejudice to work projects. You will always be mobile, because apart from your experience, the ability to delegate processes and negotiate with clients, you will not need anything else.
Summarize. Now is the time to learn SMM, because the demand for services is very high and there is no market glut yet. In addition to a relevant and well-paid profession, you will also receive the opportunity for continuous self-development, new interesting connections and valuable acquaintances. Where to start – start with training!
Internet marketing expert. Head of marketing agency MAVR.
Business degree "Master of Business Administration" (MBA).