Website and blog SEO. Emphasis on content
We will send the material to you by email:
Время чтения:

7

мин.
Today, any Internet user, even with minimal experience, has an idea about online blogs. Many subscribe to popular bloggers, and some try their hand at this field.
Blogging is one of the simplest yet most effective ways to get information across to your target audience. Moreover, this tool allows you to achieve a variety of goals – from individual self-expression of the individual to the commercial success of the company. But first you need to choose the right type of blog.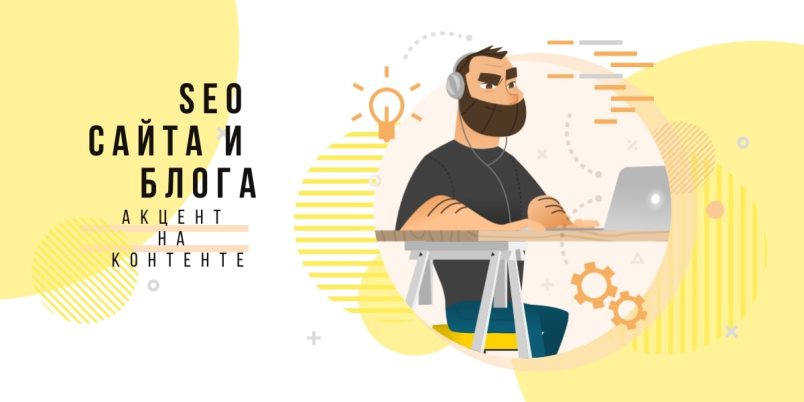 The concept of a website and a blog in terms of SEO
Site – web pages, united in 1 domain by one topic, by a company with a complex structure. For example, any corporate website or official brand website, etc.
Blog – a personal web page of a person with a news feed. For example, blog platforms: LiveInternet, LiveJournal, Twitter microblogging.
Types of online blogs
The basic classification criterion is the purpose of creating the resource. There are three main types of blogs.
Private. The most common option. A personal blog is an analogue of the classic paper diary, which has acquired a digital form and is put on public display. A person can write anything in it – share their plans and dreams, talk about dreams or travels, post their poems and so on.
Thematic. A narrower variety of blogs created to cover a specific topic that interests the blogger. It can be some kind of sports discipline, car tuning, cooking, programming, fishing and much more. Such a blog allows a person to get more pleasure from his hobby and share his knowledge with like-minded people.
Corporate. These are commercial blogs that are run on behalf of a certain business structure and are designed to unobtrusively and interestingly promote any goods or services. Another goal is to form and maintain a positive image of the company. In addition, corporate blogging helps in finding new clients and business partners.
Some auxiliary blog classification criteria:
by authorship – a blog can be maintained by one person or a group of authors;
by type of content – text, photo blogs, video blogs (vlogs), podcasts, tlogs, etc.
by payment method – blogs on paid hosting and free platforms.
How to create content and articles for a blog?
You can recognize a successful blogger who was able to attract the attention of the target audience and keeps interest in his work. It is very difficult to achieve this in the conditions of the ultra-competitive Internet if you plan to create a serious resource, and not a "diary for your own".
Proper blog promotion is a set of activities aimed at making it easier for potential subscribers to find your site on the Internet and increasing its interest for the target audience. For this, various tools can be used – from advertising in social. networks and purchased links to deep SEO optimization.
The key to a successful blog is quality content. It should satisfy the user's needs for interesting and useful information, causing a desire to share publications with friends, leave reviews and comments. It is with this that you need to start promoting the resource, since today it is almost impossible to promote a blog without high-quality and regular information content.
Competitor analysis and content planning
To effectively create content for your potential visitor, we suggest following the following step-by-step guide.
Target audience analysis. First of all, you need to understand what exactly interests your reader. To do this, it will be necessary to collect data on the age composition of visitors, levels of education and income, marital status, ways of free time, etc. Such a study will help to divide the audience into separate groups and create content adapted for each of them. Also, read in more detail about how to find out the traffic of someone else's site and analyze competitors.
Determining your niche. A lot will depend on the specific subject matter. In any case, you should avoid the "general" focus and strive for "niche". At the same time, the segment you choose should be in trend and be popular. And if the blog is focused on promoting goods and services, then there should be a high demand for a particular product among the target audience.
Finding your style. Focused niche content with interesting content is no guarantee of success. It is extremely important to achieve uniqueness and recognition of your blog. There are no trifles here! Individual fonts, well-chosen color scheme, author's writing style, interesting verbal expressions – all this is deposited in the memory of users and allows you to form a permanent audience.
Creation of a content plan. In essence, you need to make a schedule of publications – on what days and what kind of content should be posted. The frequency of updates, the content size, its correlation with the seasons and even the days of the week – all this needs to be thought out taking into account the characteristics of your subject and the needs of the audience. For example, on Monday – something motivating, and on Friday – with a humorous bias. Read also "The Complete Guide to Content Marketing".
SEO optimization for a blog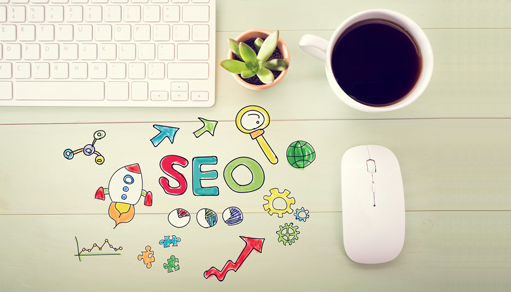 So, the basic aspects have been determined, and the resource is almost ready to go "free floating". Now is the time to decide how to promote your blog in search engines. They are the cheapest and most effective channel to drive traffic to your carefully curated content.
The main block of works can be conditionally divided into the following categories.
Internal SEO optimization. It includes measures to increase the speed of loading a resource, improve its program code, optimize headers, correctly configure configuration files (for example, .htaccess), create a correct sitemap and robots.txt, set up meta tags (title, description), remove duplicate pages and broken links, improving the ergonomics and appearance of the blog, and so on.
This also includes compiling the correct semantic core from suitable keywords and expressions, optimizing existing and writing new thematic content, improving the internal link structure of the site (linking) and installing traffic counters – Google Analytics, Yandex.Metrika.
External SEO optimization. It may include placing links and promotional articles on relevant sites, registering a resource in thematic directories, promoting the site on thematic forums, promotion in social networks and other events.
SMO (optimization for social networks). Provides adaptation of content for more convenient export to social networks, commenting, rating (likes) and other similar actions. It is carried out by introducing special plugins and placing authorization buttons through popular social networks.
Evaluation of the result of promotion. It is based on constant monitoring of achieved positions in search engines, changes in the number of visitors, the number of targeted actions, and so on. Based on the results obtained, a strategy for further SEO promotion is formed.
Audience retention
Of course, the main incentive for readers of any blog is the regular appearance of original content. However, there are auxiliary tools that allow you to increase user interest in your resource.
Interactivity. Many successful bloggers rely on communication. The ability to comment should not be just "for show". It is necessary to communicate with the audience, help it solve emerging problems, provide additional information, answer questions. And all this must be done on a regular basis, and not "raids".
Email marketing. From the very first days of the blog, start building a subscriber base for subsequent mailings. But it should not be just advertising spam. E-mails with interesting contests, links to the most active discussions, polls, recent publications, etc. will provide the greatest effect. As for the frequency of mailing, you should correlate it with the regularity of filling the blog.
Constant analysis of competitors. This is especially important for highly competitive niches, such as tourism or real estate. Check out competing blogs regularly for the most up-to-date and interesting insights. Just do not need to slip into plagiarism – try to bring other people's ideas to perfection, taking into account your personal vision and experience.
What is the difference between blog promotion and website promotion
Blog
Website
Structure
Simple: main page, categories, pages
Complex: main page, categories, subcategories, filters, sorting, sometimes a blog with its own structure
Style
Simple language for the average user. Written by 1 person
The language is simple, but highly specialized terms may be encountered. Several people work on the texts: copywriter, editor, proofreader.
Uniqueness

Minimum 90%

Comments
lively discussion
Minimum comments
Advertising

Place
Internet marketing expert. Head of marketing agency MAVR.
Business degree "Master of Business Administration" (MBA).