Massfollowing on Instagram VS Cheat
We will send the material to you by email:
Время чтения:

4

мин.
Terminology:
Massfollowing is a subscription to Instagram for a large number of profiles of your potential Clients in order to acquire the maximum number of followers (subscribers).
Massliking – multiple likes to images of your target audience (TA).
Masscommenting is a massmailing of comments under the posts of the target audience to draw attention to a business account.
Cheat – buying (in the truest sense of the word) bots or live subscribers.
---
These days, when promoting an Instagram account, it's no longer enough to just have an account and just post pictures.
Ideally, you need a set of methods and tools:
At the forefront, of course, is quality content.
You also need the right hashtags.
If photos are taken in popular places, be sure to include geo-locations.
In order for your content to be seen not only by your subscribers, connect targeted advertising.
And to increase the number of subscribers, use massfollowing services.
But most often, the budget for all the tools is not enough. Then you have to choose one.
And if high-quality content is an axiom for successful promotion, then massfollowing is not mandatory, but a very effective and budget option!
What is its essence?
Unfortunately, many people confuse massfollowing with cheating, regarding it as a black method. But this is not so at all. You could even say that the two terms have a significant difference.
Cheat is the purchase of subscribers! Yes, you can buy absolutely live and real people. But since they subscribe to you for money, you should not hope for their involvement in your content. Most often, such subscribers unsubscribe over time. And if we are talking about dead bots, then they will simply hang in your account like a dead weight and will create bad statistics.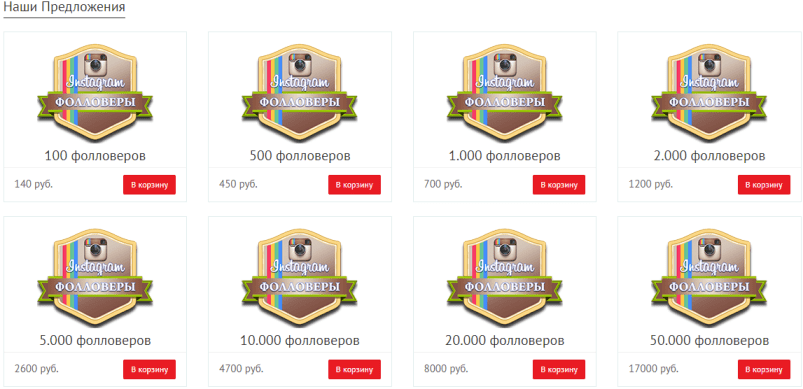 How exactly? Easy and simple: the number of subscribers grows, the number of likes per post remains the same. As a result, the ratio of likes and comments to the number of subscribers is deplorable.
Why cheat subscribers?
There is an opinion that the more subscribers, the greater the credibility of new users to the account. The principle of the herd works: "if so many people have subscribed to this account, then I want to!".
In fact, now this principle is no longer so pronounced. Everyone has been aware of cheating for a long time. And the quality of the posts in the feed is much more important than the number in the profile.
Massfollowing, massliking, masscommenting
There are services (there are sooooo many of them) that do all the routine work for you: subscribe, unsubscribe, like, and even comment.
That is, the service performs all possible actions so that users notice you.

Isn't that obsession, you ask?
Well, when this method of promotion was just born, people were wary of incomprehensible subscriptions. Now, there is such a huge number of commercial accounts and various advertising that subscriptions and likes in notifications have ceased to strain. And who they annoy, they close their accounts in private.
Of course, you don't need to mindlessly subscribe to everyone. For this, services and competent smm-schiks are needed! 🙂
Having identified your competitors and compiled a portrait of the target audience, you can easily set up the service so that it subscribes to a conditionally loyal audience! Moreover, we do not force anyone to subscribe to us in return, we do not pay him for it. That is, the user subscribes to you voluntarily!
IMPORTANT: the service allows you to subscribe to:
Competitor followers.
Users who published a post with a specific checkin.
Users who posted a post with a specific hashtag.
Users who liked a particular post.
If you want to filter the audience in more detail by interests, behavior, age and other criteria, ONLY targeted advertising will help here!
There are 4 ways to draw attention to yourself using the service:
Sign.
Like posts (now this is difficult in automatic mode).
Comment.
Write to Direct.

Many use only the first two. Comments are a more spammy method, but also successfully applied if you choose comments that are more interesting than just "cool!", "class!". You can also write to Direct. But it's better not to. Is it possible to set up an automatic greeting in Direct after the user has subscribed to you.
Can comments be reported to your page? They can! However, as well as without comments and in general the work of the service. They can just complain. This is competition. Get used to it.
One important point!
On the correct setting of the promotion service, the work does not end. After all, even if the user voluntarily subscribed to you, it does not mean that in a day or two he will not unsubscribe from you.
What to do?
That's right, hold on!
How? Interesting and useful content, promotions, discounts, contests, new products. And do not forget about literacy, high-quality photos, the frequency of posts!
Here, perhaps, are all the secrets of massfollowing and successful promotion.
Internet marketing expert. Head of marketing agency MAVR.
Business degree "Master of Business Administration" (MBA).