TOP services for creating a chat bot
We will send the material to you by email:
Время чтения:

12

мин.
Modern chat bots are an example of successful automation of processes in the field of SMM, Internet marketing and the development of social networks. Their use allows you to free chat operators and administrators from the routine work associated with constantly repetitive actions.

Popular chat bot constructors make it possible to:
promptly process incoming orders to the online store;
accept payment online
collect data on new customers of services and other analytics;
entertain visitors with interesting videos and anecdotes;
provide up-to-date information about traffic jams, etc.
And with the help of analytical services, these applications allow you to track leads and receive conversion data.
Today, in order to launch a bot for social networks, you do not even need to have basic knowledge of programming. Many free chatbot services are easy to learn and only require you to pre-think your Q&A script.
Main areas of use
The most popular chat bot designers create special applications for the Telegram messenger, as well as:
Facebook Messenger;
VK ("VKontakte");
"Odnoklassniki";
viber;
Slack
Instagram;
skype;
whatsapp;
Twitter;
Google Assistant and other platforms.
Moreover, users do not even need to install any additional software – just find your bot in the right messenger or social network and immediately use it for its intended purpose. In addition to automating communication with visitors to social network pages, applications can engage in correspondence, invite friends, repost, and even like.
Rating of services for creating chat bots
Corezoid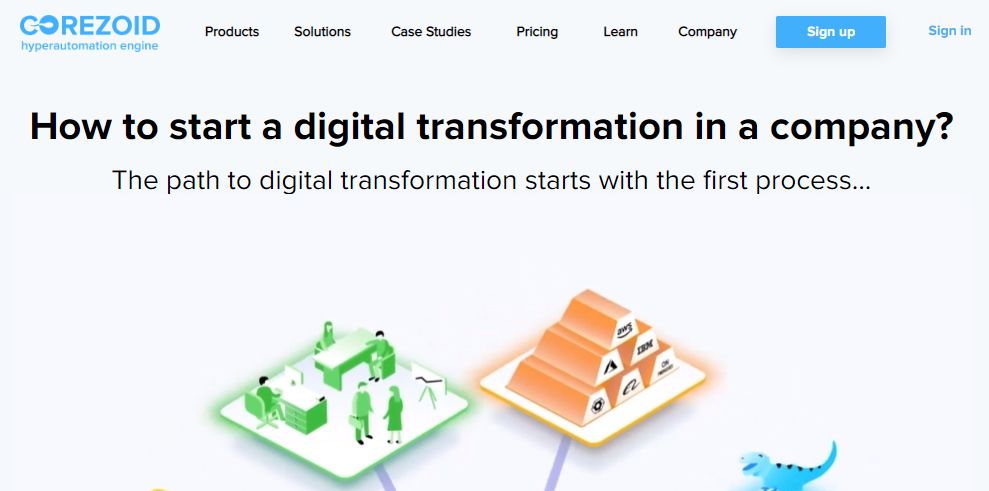 Link to the service – https://corezoid.com/
The platform, which has a cloud structure, will help to combine all the IT technologies involved in the business into a common ecosystem. In fact, this is a metalanguage that is versatile, able to combine any API with different protocols. For ease of use, the management of the created system takes place in a convenient interface that does not require knowledge of even the basics of programming.
The Corezoid chatbot consists of several parts that interact with each other using http(s) requests. Allows you to save data, additionally provides the ability to connect statistical analytics – it draws clear conclusions about ongoing processes.
Goodpromo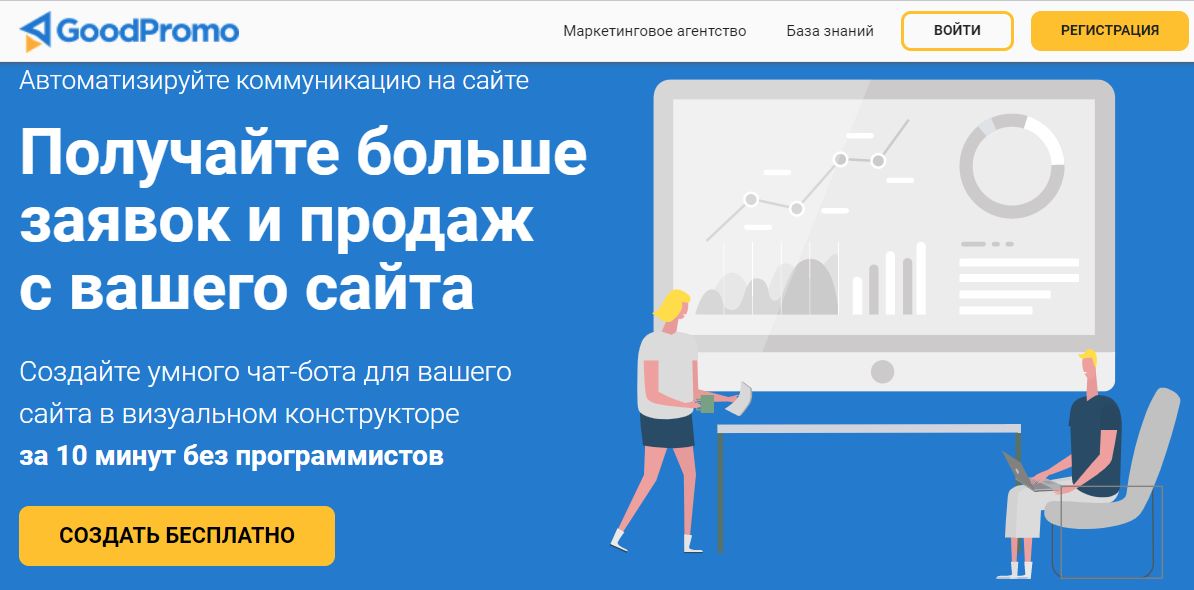 Link to the service – https://goodpromo.me/
With the help of the Goodpromo service, you can create a smart chat bot in just 10 minutes without having any programming knowledge. By connecting this system to the site, you can get more profile applications from potential customers and, accordingly, increase the conversion without investing extra money in marketing.
The peculiarity of the chatbot is that it first asks the visitor about his intentions and goals, and also exposes him to offers that are completely personalized. A kind of game "on demand" allows you not to waste the time of buyers. The chatbot works continuously, answering customer questions around the clock, even after hours.
Please note that some services of "online assistants" also have the functionality of chatbots, more details in the article – TOP-23 online consultants for the site
SMMBOT
SMMBOT
In the article "Smart Chatbot for Instagram Direct using SMMBOT" you can learn more about how to use the first secure Instagram constructor from SMMBOT.net. You do not need to understand the intricacies of programming, and the power of a standard smartphone is enough to run your bot. After registering on the site, you can choose one of the scenarios for your new bot or create your own Q&A scheme. The special value of the virtual assistant is that it will not only respond with a given message, but also continue to work effectively with the user – move him to the appropriate step of the script, send an API request to your online store, or make an entry in a common database. A free testing mode is available for 3 days, then you can use the constructor for 299 rubles per month. And the MAVR promo code, which can be used 12 times, allows you to get a 10% discount on all SMMBOT.net tariffs for the whole year!
Leadtex
Chatbot Builder LEADTEX is a service for creating chatbots for WhatsApp, Telegram, Viber. Scenario visualization allows you to easily assemble a chatbot yourself without having any skills for this. If you don't want to "bother", the guys will help you build a turnkey chatbot or conduct free training on setting up.
Price: from 900 rubles / month.
Functionality: auto funnels; accepting payments directly in the chatbot; integration with your CRM or use the built-in one; the ability to create an online store (directly with product cards and a full-fledged basket) and, of course, detailed analytics.
SendPulse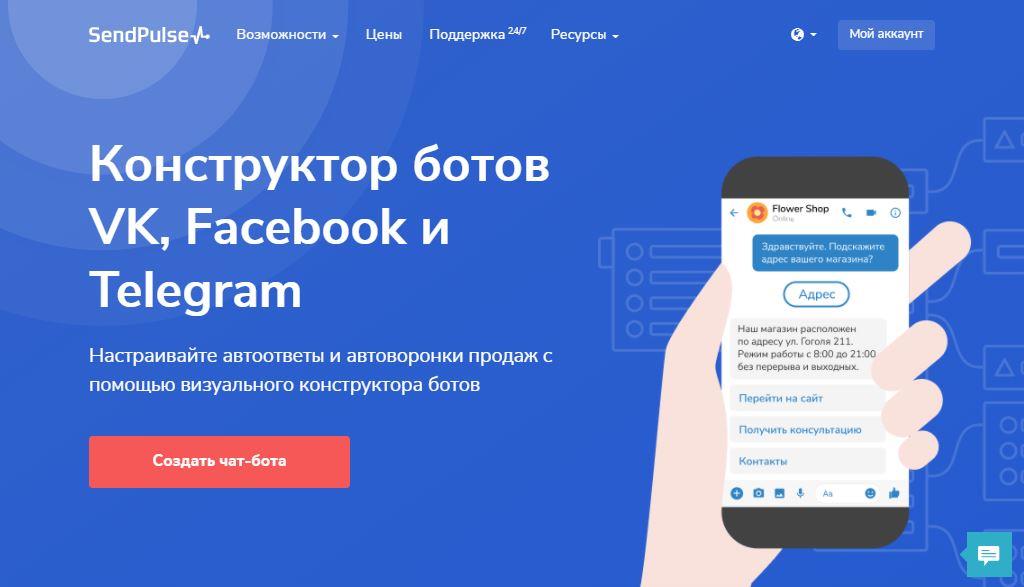 SendPulse is a free chat bot builder, multi-channel marketing automation service that allows you to create chat bots for Telegram, Facebook Messenger and VKontakte. Recently, WhatsApp chatbot and chatbot for Instagram have been added to the list of platforms. At the same time, you can create a chatbot in WhatsApp for free, without connection fees and monthly payments. Use SendPulse's intuitive chatbot builder to create a chatbot for your online store, event, online service, and more.
The visual designer has an intuitive interface, so you can easily figure out its settings. The functionality of the service allows you to segment subscribers, start sending messages on an event, transfer data from the bot to Google applications, create subscription widgets, accept payments, track detailed statistics, and much more.
With SendPulse, you can create three chatbots for free and send up to 10,000 messages per month. At the same time, the number of subscribers is not limited. You can freely edit bot message threads and add up to 10 variables. The cost of the paid plan starts at $7.88 per month and depends on the number of subscribers.
Smartsender
Smartsender.com is a chat bot platform for Telegram, Viber, WhatsApp, Instagram Direct, Facebook Messenger, Skype, Vkontakte, Kik, Line, WeChat
Price: Starting at $3.5 Free for companies with up to 500 subscribers.
Smartbot
Smartbot is a chat bot constructor for VK with cool extensive functionality that will allow you to create a complex bot without programming skills.
Price: from 190 rub
Trial period: Free for groups up to 1,000 people.
Possibilities:
Creating Questions and Conversation Threads
Mailing lists
Data storage
Conversations and comments
Bot interaction statistics
Integrations
Read more Review of the chat-bot for VKontakte Smartbot
Textback


https://textback.ru/ is more than a standard bot builder. This is a service that allows you to significantly improve conversion rates, bringing them up to 40-60% with the help of an optimized messenger marketing strategy. The introduction of a new chat bot to all channels for receiving leads makes it possible to receive messages from any messenger and respond to requests from your potential customers from a single window. At the same time, you can set up scripts for automatic answers to standard questions in order to save your time and the time of users. Flexible segmentation of the customer base leads to an increase in the percentage of sales due to their unobtrusiveness and the absence of aggressive marketing tools. It is enough to register on the service, install the necessary codes on the site and connect all messengers available to you to the lead collection system. After preparing the subscriber base, you will have to set up auto sales funnels and launch them in the form of mailings. Read more about the service review in the article "Why do I need to communicate with customers in messengers?"
Manychat

https://manychat.com/ is a visual bot builder for embedding in Facebook Messenger. It allows you to fine-tune the functionality of the virtual assistant and send mailings in accordance with the chosen strategy. Users have access to a free trial plan and paid plans starting at $10 per month. Among the shortcomings of the designer, one can note the lack of a Russian interface, which does not always allow you to quickly find the necessary functions. The chat bot allows you to schedule posting in the messenger, collect analytics data and set up broadcasts.
Chotam

https://chotam.ru is a service that allows you to create bots for such popular social networks and platforms as Instagram, VKontakte, Facebook, YouTube, Odnoklassniki, Twitter. There is a free trial period to test all the functionality of the new virtual assistant for 7 days. Further, the user can choose one of 3 tariff plans, and the free package includes the collection of analytics and work in one community to choose from – Vkontakte, Instagram or Facebook. 100 tracked events will be available per month. Notifications about user activity are delivered to e-mail or to a messenger convenient for you – Viber, Telegram. You can also receive lead forms using personal VK messages. One of the useful features of the bot is the ability to track the mention of your brand or the names of competing companies in social networks.
Chatfuel

https://chatfuel.com is a popular service for creating chatbots, equipped with a large number of plugins. You can start using it completely free, but when the audience exceeds 1000 people, you will have to upgrade to a paid package for $15 per month. The originality of this bot is the ability to use a speech recognition tool. But the free version does not allow you to get statistics, so it is recommended to immediately consider a paid plan in order to fully reveal the functionality of the assistant. Among the shortcomings, one can note the narrow focus of the virtual assistant – it works only in Facebook Messenger and does not allow developing a bot for a personal page. Suitable for users who do not have difficulties with the English language, as it does not have a Russian-language interface.
Botmother

https://botmother.com/ru is a cross-platform constructor with which you can create a chat bot for Viber and any other messenger – WhatsApp, VKontakte, Telegram, Facebook or Odnoklassniki. The visual constructor greatly simplifies the work with the service – to get started, just register and familiarize yourself with the main components of the program. Using Botmother's fast-build bots will make it possible to offload call center workers and provide customers with a wide range of actions, from booking tickets to paying for parking. Your target audience will be able to quickly receive a newsletter about special offers, and you will be able to collect analytics data about the behavior on the entrusted pages in social networks or instant messengers. The disadvantages are not always a quick and adequate response of the technical support service to the bugs that appear.
Сhatforma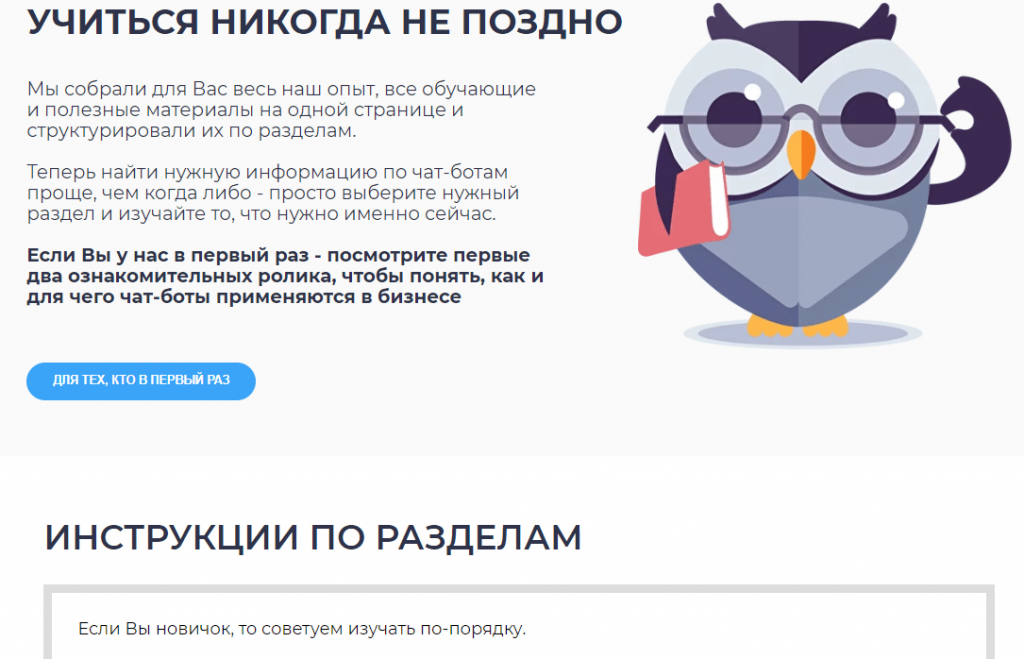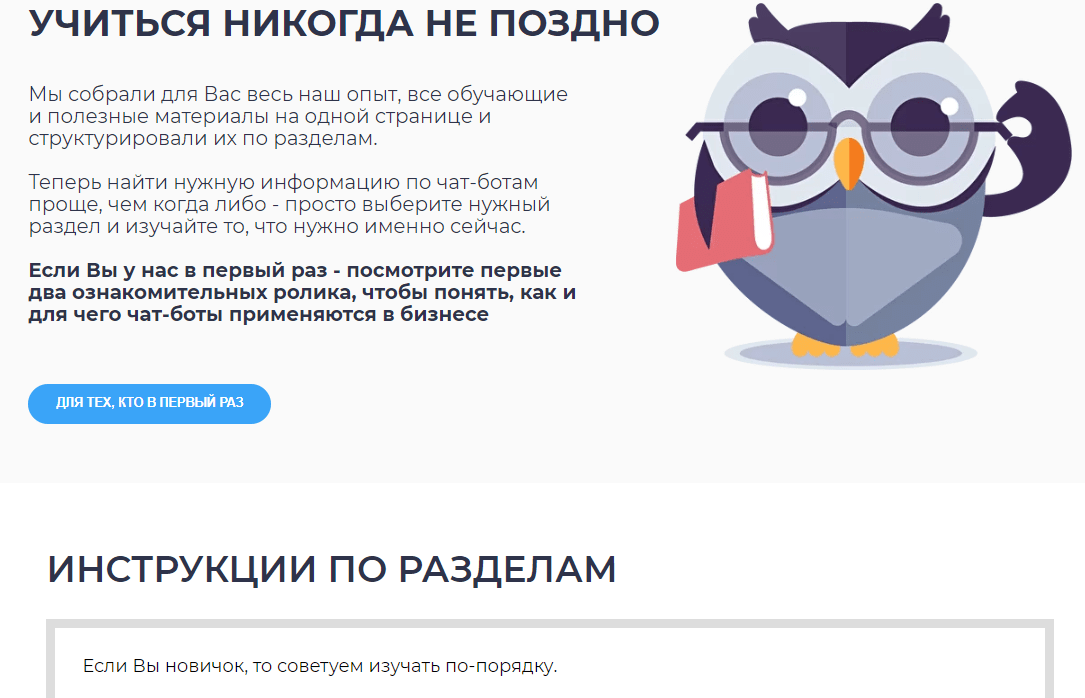 Chatforma is the most functional and, at the same time, the simplest and most understandable constructor in Runet, which allows you to create chat bots in Telegram, Viber, Vkontakte, Facebook messengers without programming skills. Read a detailed review in the article – "Chatforma – bot constructor in Viber, Telegram, Vkontakte, Facebook"
PuzzleBot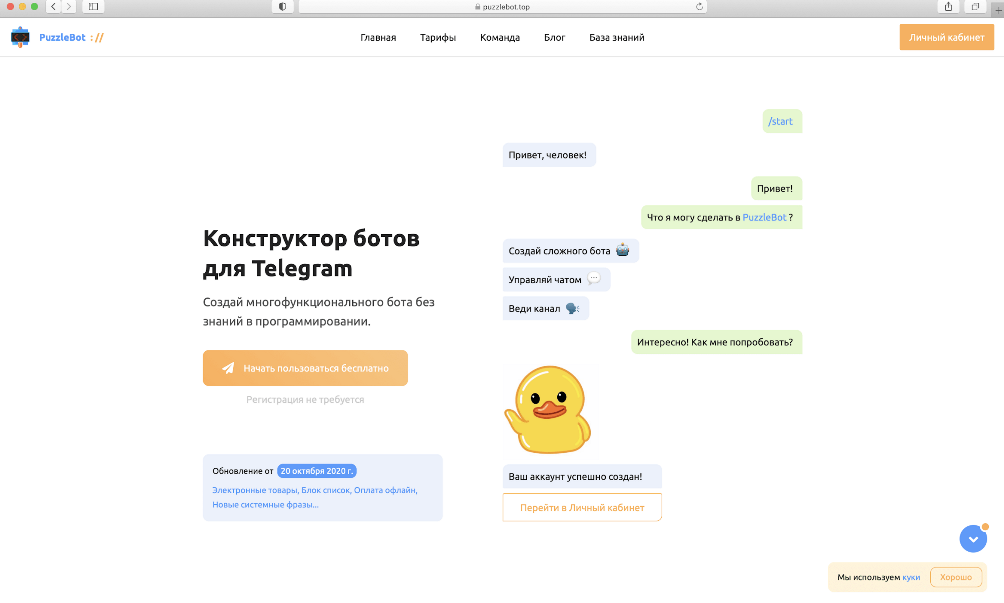 PuzzleBot is a service for creating chat bots, as well as for maintaining chats and channels in the Telegram messenger, which will help you assemble a multifunctional bot in just 7 minutes without programming knowledge. The service is perfect for both beginners who have just discovered the possibilities of bots, and professionals in bot building. Read more about the review in the article "Bot Builder in Telegram – Online Chatbot Development with PuzzleBot"
Flow XO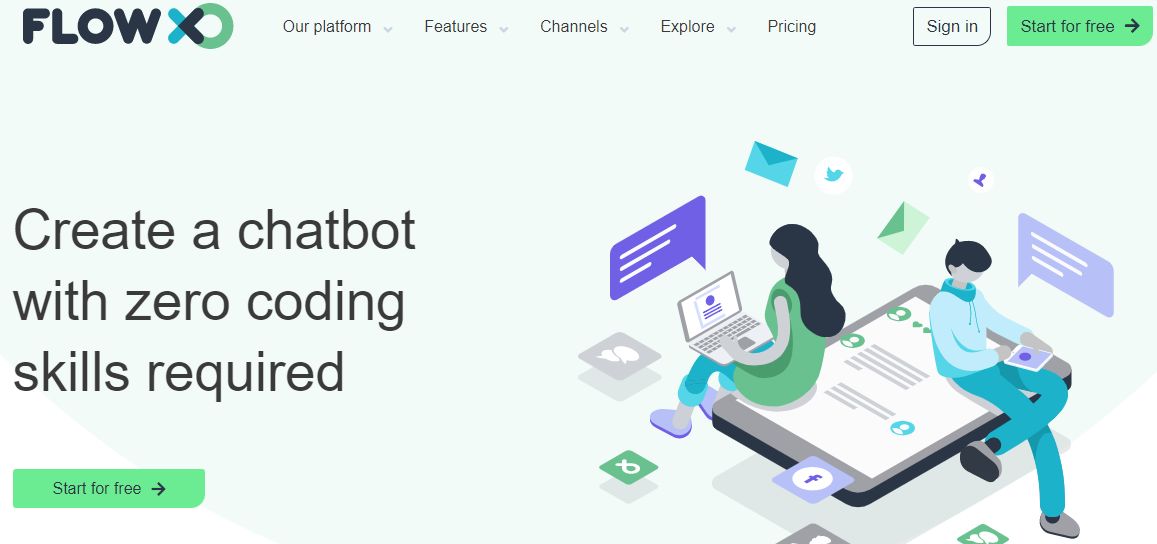 Works with WhatsApp, Facebook Messenger, Telegram, Slack. Flow XO allows you to create a conversational flow by connecting a "trigger" to one or more "actions" – each time a flow is started, we call this an "interaction". There are over 100 integrations that you can use as building blocks, most of which can be used to "start" a flow or as an exit "action" from a flow. These include both utility modules (such as webhooks or email) and integrations with other third-party services such as Google Sheets. Allows you to automate work processes, work with potential and current customers. The basic plan is free, the standard plan is $19 per month.
Aimylogic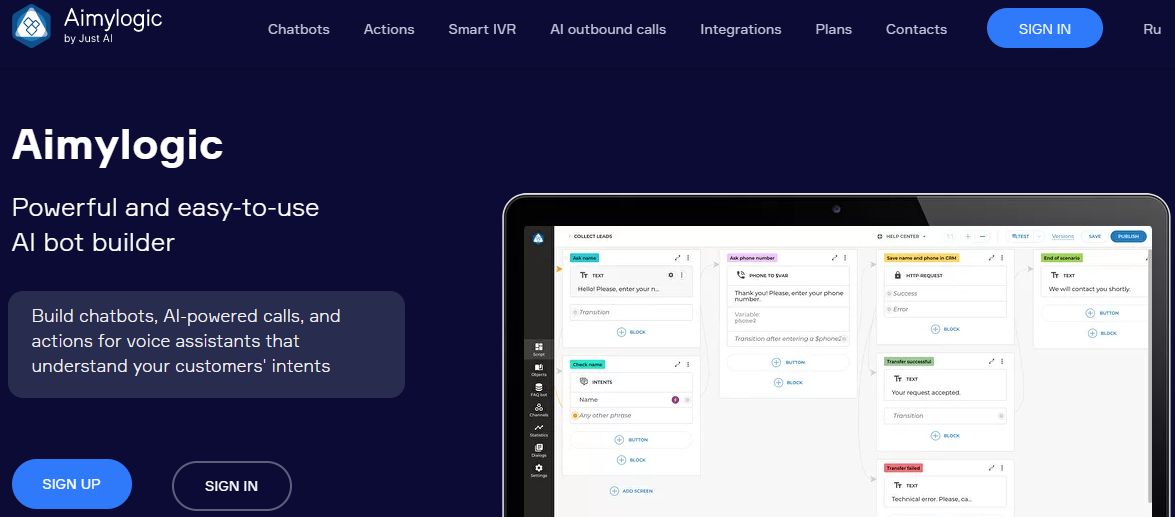 Aimylogic is a visual constructor for artificial intelligence bots. Build chatbots, AI-based calls and actions for voice assistants (Google Assistant, Alexa) that understand your customers' intent and their natural language. Post your bots in 19+ channels. Becomes "smarter" in the process of work thanks to machine learning.
Smartbot Pro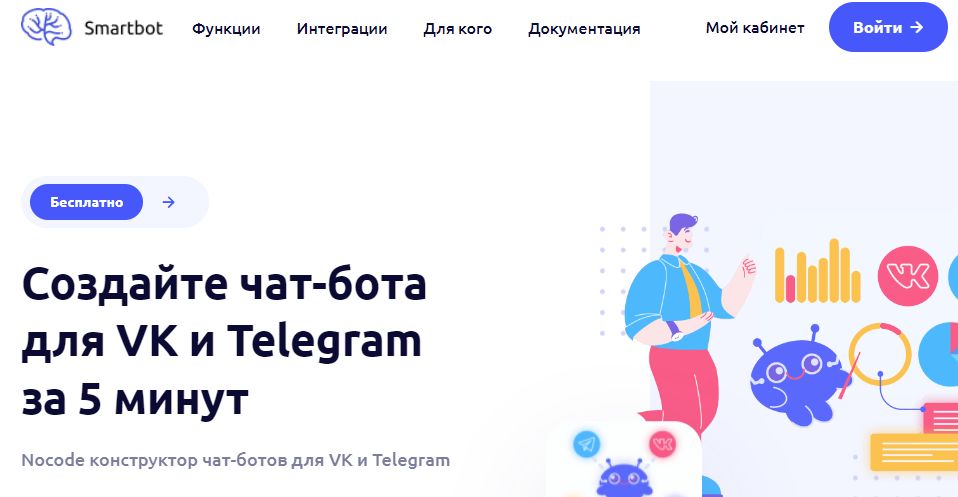 Smartbot Pro is a bot builder for VKontakte (VK) and Telegram. Create a chat bot for Telegram, VK without programming skills. Smart bot constructor for VK and Telegram. Sales funnels, mailing lists, game mechanics. Test period – 7 days free of charge, then – from 750 rub / month.
Botobot

Botobot is a service for creating bots for business in Telegram. Here you can create a chatbot for an online store, for delivering groceries and restaurants, for organizing events. The minimum tariff is 320 rubles / month.
Chatbot services that have closed
Morph

morph ai is a popular constructor with an English interface. Tailored for creating chat bots for websites, Facebook and WhatsApp. Of the benefits of using it, one can note productive statistics that will allow you to get a complete impression of the effectiveness of a virtual assistant. Conditional disadvantages include a fairly high cost – from $ 250 per month, but this is offset by powerful technical support and the ability to deploy full-fledged advertising campaigns.
Conclusions
A large selection of online services with a Russian-language and English-language interface will allow you to choose an application that will best meet the needs of your business. Visual builders with ready-made templates are a great way to test your own bot for free. And "serious" virtual assistants can be entrusted with correspondence and communication with clients, processing incoming requests, segmenting leads and collecting all kinds of analytics.
FAQ
What are the best Telegram chat bot builders?
Among the best chatbot builders for Telegram are Chatfuel and ManyChat. Both of these tools provide user-friendly interfaces for creating and configuring bots without the need for programming. They offer a wide range of features such as automatic replies, polls, newsletter subscriptions, and more.
How to make a bot for a website?
To create a website bot, you can use various platforms and tools such as Google's Dialogflow, Microsoft Bot Framework, or Telegram Bot API. One popular way is to use the Telegram Bot API, which provides options for creating and integrating bots on your website. You can create a Telegram bot and set it up to chat with users, take orders, or provide information about your business.
Internet marketing expert. Head of marketing agency MAVR.
Business degree "Master of Business Administration" (MBA).