TOP-20 CRM-systems for Ukraine (June 2023)
We will send the material to you by email:
Время чтения:

15

мин.
The CRM system (or Customer Relationship Management) is a specialized software designed to automatically generate interaction strategies between the selling party (manager, distributor) and the client (customer). Such platforms help to accelerate the pace of sales, adapt the marketing plan to current tasks and improve the service as a whole by analyzing previous relationships with customers.
Today, CPM systems are used by many companies around the world, and the range of such applications is unusually large. We present the top 10 business solutions with which any entrepreneur can establish contact with the target audience and achieve the desired client flow.
Who is CRM systems suitable for?
In general, such software solutions are considered universal and suitable for absolutely any type of business. The most recommended are:
Owners of small and medium-sized businesses can automate routine operations, optimize costs and increase revenue.
Heads of sales departments – quality control over the work of managers, analysis of phone calls with customers, automatic distribution of applications among several employees is possible.
Beginning entrepreneurs can reduce basic costs (for staff and rent of premises), automate operations related to document management, and introduce modern sales tools into their activities.
If a company occupies a unique or low-competitive niche, such as manufacturing, it is possible to optimize corporate performance in several key scenarios: sale/shipment/resale, sale/service/customer feedback, and so on.
List of popular CRM systems: TOP-20
The services presented on the market differ in functionality, user-friendliness of the interface and the cost of tariff plans. The top list below has selected the most popular CPM programs that combine maximum features at the best price.
LP-CRM
Ссылка на сервис – https://lp-crm.biz/
LP-CRM – CRM-system for commodity business. It is great for both small and large online stores and is very easy to learn. Open API for integrations, receiving and processing orders in one window.
The presence of integration with the postal services "Nova Poshta", "Ukrposhta", "Justin" allows you to create TTN, track their status, print and add to the register.
Integration with IP telephony: Binotel, Nextel, Zadarma. SMS mailing services and popular Ukrainian marketplaces.
Thanks to the PRRO Checkbox module, you can create checks and register them with the traffic police.
LP-CRM has a warehouse that allows you to keep track of your goods and their movement. Detailed statistics on the order, full control over who did what in the system – accesses are configured, and all actions are recorded.
Register and get 14 days trial period!
OneBox

Link to service – https://1b.app/
Get a consultation: phone +380504116974 and email icoloronebox@gmail.com
The OneBox OS operating system is more than a simple CRM.
OneBox OS is aimed at entrepreneurs who need management accounting.
The main advantage is the ability to customize and manage business processes.
Standard:
maintaining a database of contacts and product nomenclature;
work with warehouses;
financial management;
maintaining primary documentation, etc.
OneBox OS – 300+ integrations to automate business processes and avoid errors:
logistics services;
ip-telephony;
mailing services;
marketplaces;
PRRO Checkbox for outlets;
messengers.
Immediately upon connecting the system, you can:
process leads;
purchase and maintain a warehouse;
sell and see profit;
pay suppliers and receive payment.
Employees can work remotely or from the office.
Each payroll according to the completed robots.
You have a complete picture of what is happening in the enterprise, and you control critical indicators in order to grow and scale the company.
Unlike other systems, users can install portions of the operating system on their phone as apps that you share with them. This makes it possible to accept work for execution in a couple of clicks and fix its completion.
CleverBOX:CRM

Link to service – https://cleverbox-crm.com/
CleverBOX:CRM is Ukrainian CRM for health&beauty business. To date, CleverBOX:CRM has the widest functionality among all CRMs for medical and beauty businesses.
The platform combines all the modules needed to manage a beauty salon or clinic: warehouse and financial accounting, journal entry, payroll, feedback collection, visit mentions, statistics and analytics. The unique functionality of the program is direct integration with instant messengers and social networks, subscription automation, a convenient mobile application for masters and doctors, and others. The cost of using the platform includes access to all functions and services.
The platform is characterized by maximum customization – customers can customize the program in accordance with the needs of their business, unique processes, standards.
Another striking difference of CleverBOX:CRM is the approach to customer relations. The technical support service works daily, seven days a week, and promptly helps with data transfer and configuration.
HugeProfit
Link to service – https://h-profit.com/ru/
HugeProfit is a simple and secure service for accounting for product balances, controlling sales and visually displaying the income and expenses of your online store, store on Instagram or on marketplaces.
IT

Link to service – https://www.it.ua/
The service solves problems aimed at managing a business in terms of measured parameters. It is a single ERP system, which includes not only CRM, but also MES, MRPII, APS, SCM and EAM. The service offers solutions for companies in two areas – cloud and licensed equipment.
IT offers management for all the main business functions – finance, personnel, accounting and document management. With the help of the service, it is easy to control costs, make purchases and organize warehousing. Additionally, the possibility of increasing the efficiency of equipment is presented, which will prevent production downtime.
Keepincrm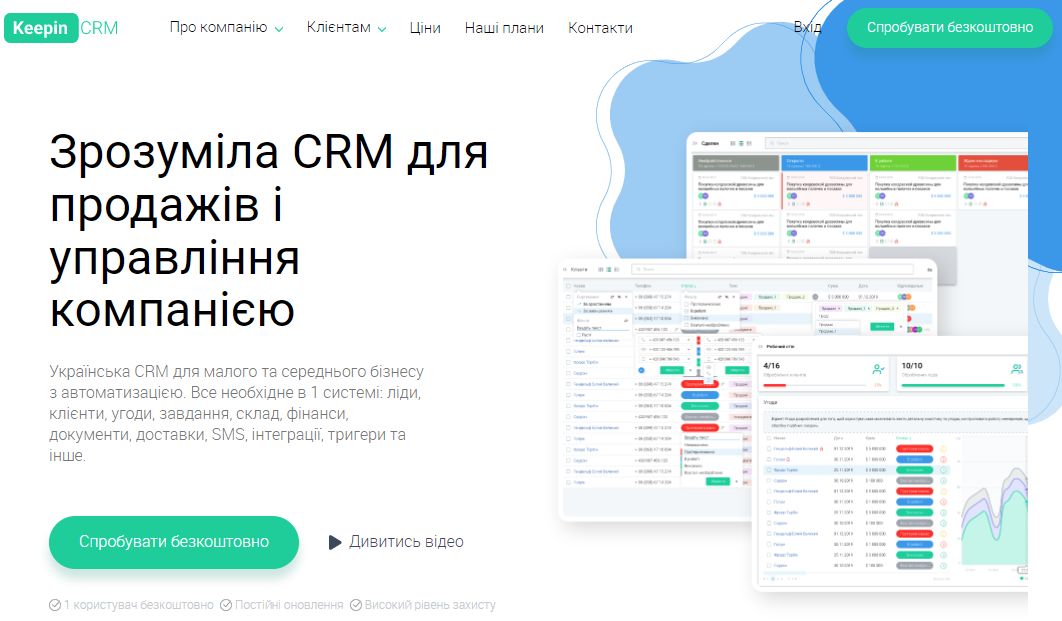 Link to service – https://keepincrm.com/
This CRM is accessible and understandable even to novice entrepreneurs who are just learning the basics of managing through a single network. It contains everything you need in its system – integrations, leads, customer control, transactions, problem solving, warehouse operations and finances. Provides the ability to form orders in 1 click, stores all important information in one place.
An important point is the full automation of actions, which significantly saves labor resources. This contributes to an increase in the number of conversions, as a result of which more customers will reach the payment stage. You can analyze the efficiency of work using the built-in analytics service.
Asteril

Link to service – https://asteril.com/ua/
A fairly powerful business management system that combines a client base, tracking invoice statuses, controlling finances, warehousing and communicating with customers. Accelerates request processing: thanks to CRM Acteril, most requests will fall into the structure automatically, eliminating the need for routine work.
The user is given the opportunity to track all orders in one window, regardless of the field of activity – marketplaces, online stores or requests from social networks. Well-known instant messengers and online trading platforms are easily integrated into the service. It is possible to combine with delivery systems, including the Ukrainian Post.
Perfectum

Link to service – https://perfectum.ua/ua/
The service offers maximum automation of all business processes with the ability to manage from a single point. The design of the system is focused on ease of understanding, thanks to which you can master it even without programming knowledge. The service works properly on any device and is updated automatically.
Additional features of CRM Perfectum – integration of any service that allows you to keep a "hand on the pulse" of your business, development of your own convenient functionality is available. All stored data is securely protected and controlled by authorized IPs.
Espocrm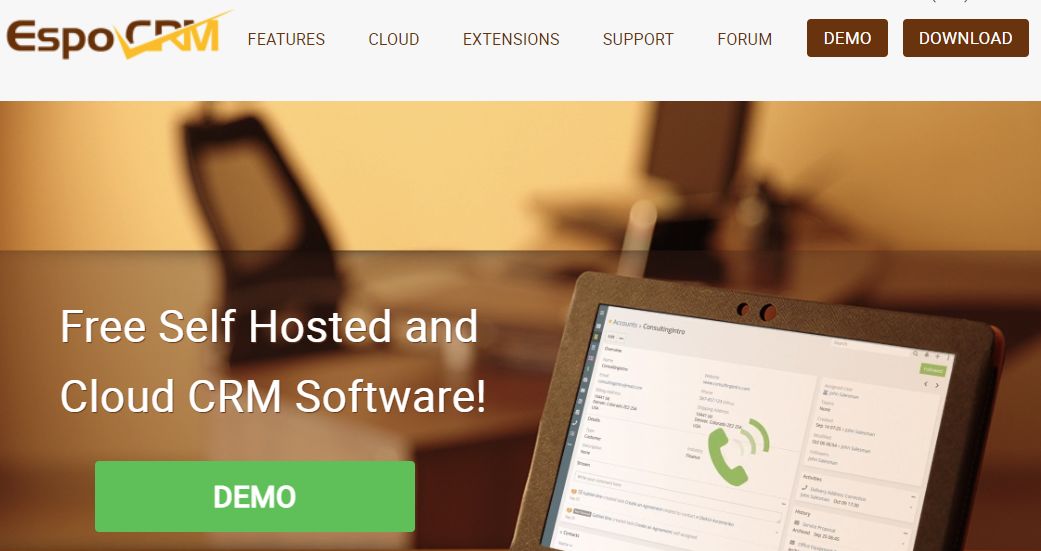 Link to service – https://www.espocrm.com/
Espocrm is a completely self-contained cloud-based CRM creation software that combines projects, people and a lot of possibilities in a simple program interface. You can use it in any direction of business – banking, trading, call centers, manufacturing and e-commerce. The Espocrm service is suitable for education, healthcare and even tourism.
The main benefits of Espocrm cloud management are increasing sales and transforming your marketing strategy. Thanks to the free service, you can get the most useful customer experience, as well as integrate with communication systems that are convenient for you.
Keycrm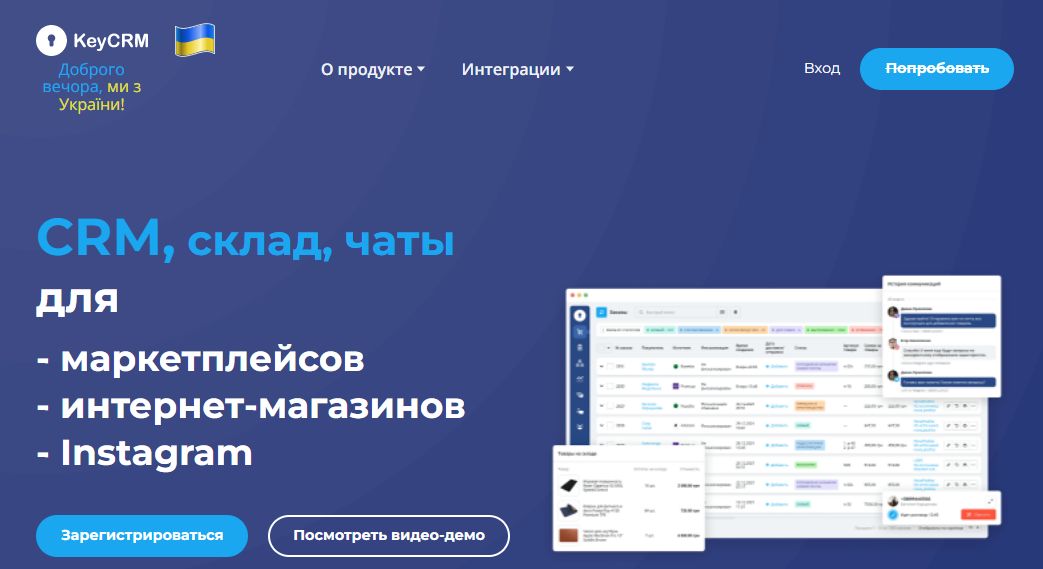 Link to service – https://keycrm.app/
Keycrm is not just the formation of CRM for successful business, but a whole complex ecosystem that includes warehousing and management chats to organize the work of employees. It is especially effective to use the service when using online stores, marketplaces and trading in social networks.
With Keycrm, you can process and send orders in just one click, keep inventory and financial records. In the common window interface, it is possible to track correspondence with clients through several instant messengers at once. It is effective to use CRM in foreign trade, as it takes into account the specifics of sending orders abroad.
Peopleforce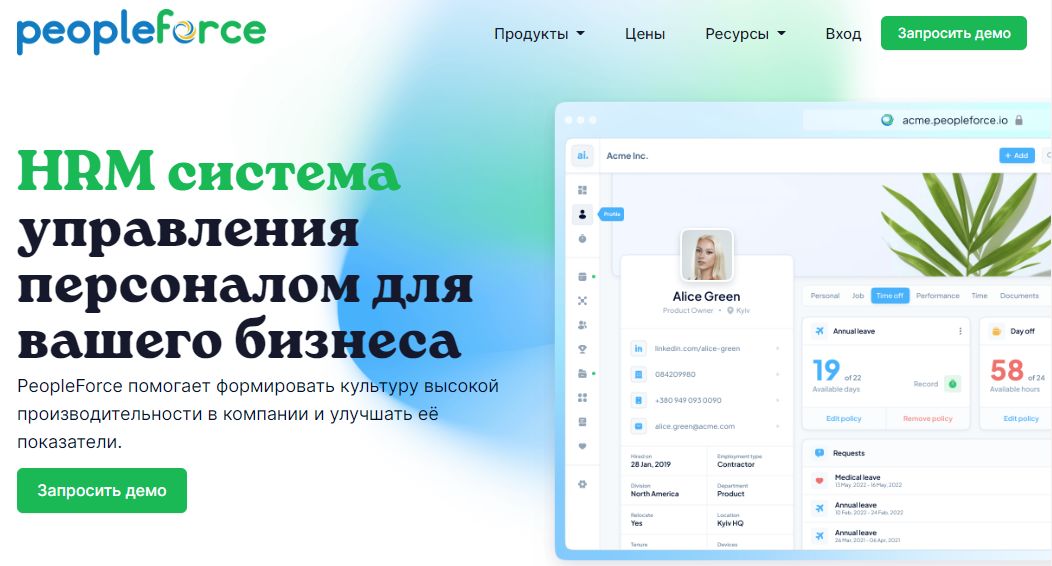 Link to service – https://peopleforce.io/ru
This service was created specifically to improve the quality of personnel management and the overall increase in business performance. With Peopleforce, you can build and maintain a cult of high performance that drives your company's performance.
With the help of the service, it will be possible to attract employees useful for business, centralize tasks in one system, which will ensure their effective solution, and also continuously communicate with subordinates. Additional features – tracking the time it takes to complete a specific project, as well as the formation of monitoring, which allows you to verify the degree of involvement of employees.
Zoho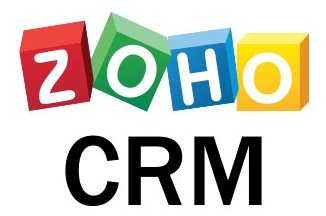 Link to service – https://www.zoho.com/crm/
This is a multifunctional CRM system that is perfectly tailored for small businesses, but if necessary, it can be adapted to the work of larger organizations. The toolkit of the program contributes to the automation of sales and optimization of the marketing strategy. The set of basic features includes:
tracking company website visitors;
rating base of clients;
sales signals (special notifications for leads);
gamification elements to motivate employees to increase the number of closed deals;
internal constructor that allows you to generate a custom set of fields.
CRM-service provides a free plan. When using it, the site will allow the connection of 3 employees. There are also 4 paid tariff packages:
| | |
| --- | --- |
| Plan Type | Monthly cost in dollars |
| Standard | 18 |
| Professional | 30 |
| Enterprise | 45 |
| Ultimate Edition | 55 |
The more expensive the tariff, the wider the range of options. Even with paid usage, a 15-day trial period is offered.
Salesforce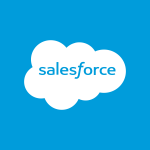 Link to service – https://www.salesforce.com/
Another logical member of our top list, which is one of the largest services on the CRM market.
The site offers 2 main tariff plans:
Lightning Essentials – $25/month.
Lightning Professional – $75/month.
Salesforce has an integrated contact manager, it is possible to set up e-mail newsletters, there is an option for scheduling and event reminders.
Nethunt CRM

Link to service – https://nethunt.ua/
Pretty simple platform with extensive tools. Its set of options includes:
interaction with G Suite programs;
visualization of the sales funnel;
auto-updating of information about the client;
well-thought-out reporting system;
mailing lists by e-mail;
keeping a history of customer interactions.
Tariff plans are presented in 3 categories:
Professional – 10 USD;
Professional Plus – $13;
Enterprise – 20 USD.
This is a monthly fee per connected user.
Agile CRM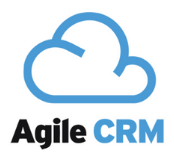 Link to service https://www.agilecrm.com/
A very good service that allows you to connect up to 10 users for free. The basic monthly plan starts from 15 USD. The platform supports:
a set of business widgets;
a set of plug-ins for marketing automation;
API-based integration;
corporate reporting tracking.
Among the minuses of the resource, one can single out the lack of Russian localization, although in the presence of a multinational team, this factor should be attributed rather to the advantages of the site.
CRM SalesDrive
Link to service – https://salesdrive.com.ua/
CRM SalesDrive is a sales management system. Ability to customize for your business. Ready-made CRM solutions for different industries. Integration with the website, telephony, SMS, email, Nova Poshta. Great for online stores.
Hubspot

Link to service – https://www.hubspot.com/
This is a completely free CRM platform that is ideal for small businesses. The service contains the basic tools needed to track business activity. All team members have access to information, which ensures effective adjustment of the working strategy. It is possible to integrate the system with applications such as SalesForce, Shopify or Microsoft Dynamics.
OnePage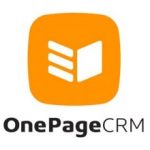 Link to service – https://www.onepagecrm.com/
This CRM platform is aimed at companies in which an important place is given to task monitoring processes. The interface of the site allows you to track the status of transactions, interaction with client contacts, a list of actions that led to the sale.
In addition, the resource allows you to set up automatic e-mail marketing, integrate with third-party applications for accounting and corporate training.
For one user you need to pay 9.75 pounds per month.
CRM Пачка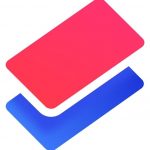 Link to service – https://pachca.com/
The last member of our TOP list that supports the following options:
work with the client base;
internal messenger;
task setting system;
integration with Tilda, Taplink, Yclients, email, Facebook and Instagram;
drawing up reports.
The full package of features is available for $26.3 per month, regardless of the number of connected employees.
U-ON.Travel
U-ON.Travel is a CRM system for travel business. Allows you to effectively manage a travel company and its business processes from any computer or tablet located anywhere in the world. Moreover, the system allows you to significantly increase the level of conscientiousness of the work of managers and, as a result, increase sales. Managers will spend a minimum of time creating, maintaining and processing orders, and tourists will feel a significant improvement in service. The system allows you to calculate payroll, create customer loyalty programs, conduct financial planning and much more.
EasyMS
EasyMS is a lightweight cloud-based hotel, hostel, apartment management system. Beautiful online booking module, synchronization with online channels. Ability to change prices for any period in just a few seconds.
Kommo
Link to the service – https://www.kommo.com/
Commo is a cloud-based CRM system that helps businesses improve customer relationship management. It provides marketing, sales, and customer service automation tools such as contact, sales, task, and project management. Through integration with social media and email, Kommo helps improve customer communication and satisfaction.
WE DO NOT RECOMMEND THE CRM SHOWN BELOW
OkoCRM
OkoCRM will make your sales team more efficient and profitable, and you more informed and free.
AmoCRM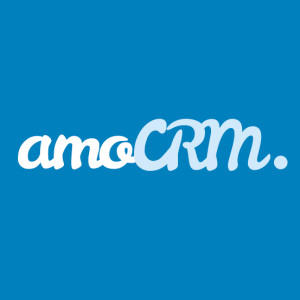 The system has an optimal set of functions and is perfectly adapted for establishing systematic sales. Convenient telephony is integrated into the service (up to 50 providers), there is a corporate chat to discuss work issues, there is a common database of applications from different sources. In addition, AmoCRM allows you to track the effectiveness of sales and, if necessary, correct the work of employees.
Of the shortcomings, one can only single out an exceptional focus on the sales process. Tools for establishing teamwork are not enough here.
The service offers ready-made annual packages with a different set of functions:
Micro Business ($162) – Supports 2 users, up to 5,000 contacts, 1,000 open deals, 200MB of space, and 100 extra fields.
Start-up ($486) – 5 users, 12.5 thousand contacts, 2.5 thousand open deals, 0.5 GB of space and 100 additional fields.
If the entrepreneur has not yet decided and wants only to test the CRM system, 3 tariff plans are available to him, the conditions of which are described in the table:
| | | | | | |
| --- | --- | --- | --- | --- | --- |
| Plan Type | Price/month USD | Contacts | Open trades | Mb space | Additional fields |
| Base | 16.1 | 5 000 | 1 000 | 100 | 100 |
| Extended | 32.3 | 10 000 | 2 000 | 200 | 200 |
| PRO | 48.6 | 20 000 | 4 000 | 400 | 400 |
The rates are quite acceptable, but there is one caveat: these tariff plans need to be paid for at least six months.
Megaplan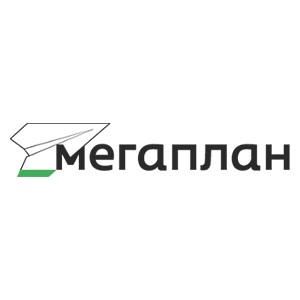 Extremely convenient CRM-system for small and medium businesses. It has an impressive set of functional advantages:
provides effective task and project management;
allows you to control current orders;
maintains a history of interaction with customers;
allows you to monitor the dynamics of sales;
supports billing option.
It is noteworthy that Megaplan can provide its functionality for free use, albeit with some restrictions:
no more than 7 employees in the database;
no more than 3 licenses (one-time logins in the system).
This project has official representations in many countries (including Ukraine). Thus, the platform is well tailored to the realities and tasks of domestic entrepreneurs.
Bitrix24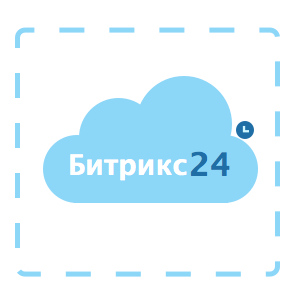 Our TOP list simply could not do without this CRM service, which is very popular in the international market. It supports all the tools necessary to establish key business processes. The list of available options includes:
tracking the status of current tasks;
organization of joint work on projects;
integration with social networks;
document storage base;
corporate file sharing;
calendar with event scheduling function;
receiving email notifications;
telephony;
service for HR work.
Bitrix24 has a trial version for 12 people. Paid plans start at $39/month.
We hope that the proposed rating of TOP systems will simplify the search for a suitable service and speed up the establishment of key business operations.
FAQ
What is a CRM system?
A CRM system (Customer Relationship Management) is a software for managing customer relationships, which allows optimizing sales, marketing, and customer service.
How to choose the right CRM system for your business?
When choosing a CRM system, consider the size of your business, industry-specific features, budget, and functionality requirements. The article "TOP-20 CRM systems for Ukraine" presents various options with descriptions of their capabilities.
How much does it cost to implement a CRM system?
The cost of implementing a CRM system depends on the chosen product, its functionality, and the complexity of configuration. In the article, you will find information on the prices and pricing plans of different CRM systems in the Ukrainian market.
Do employees need training to work with a CRM system?
Yes, employee training is an important stage in the implementation of a CRM system so that they can effectively use all the features of the program. Some CRM systems offer training materials and courses.
Can a CRM system be integrated with other programs and services?
Most modern CRM systems offer the possibility of integration with other programs and services, such as email clients, accounting systems, messengers, etc. In the article, you will find information on integration possibilities for each CRM system in the list.
Internet marketing expert. Head of marketing agency MAVR.
Business degree "Master of Business Administration" (MBA).