Overview of the green promotion service on Instagram Insta Systems
We will send the material to you by email:
Время чтения:

6

мин.
Eco-friendly promotion means, without the use of cheats by bots, mass following and mass liking.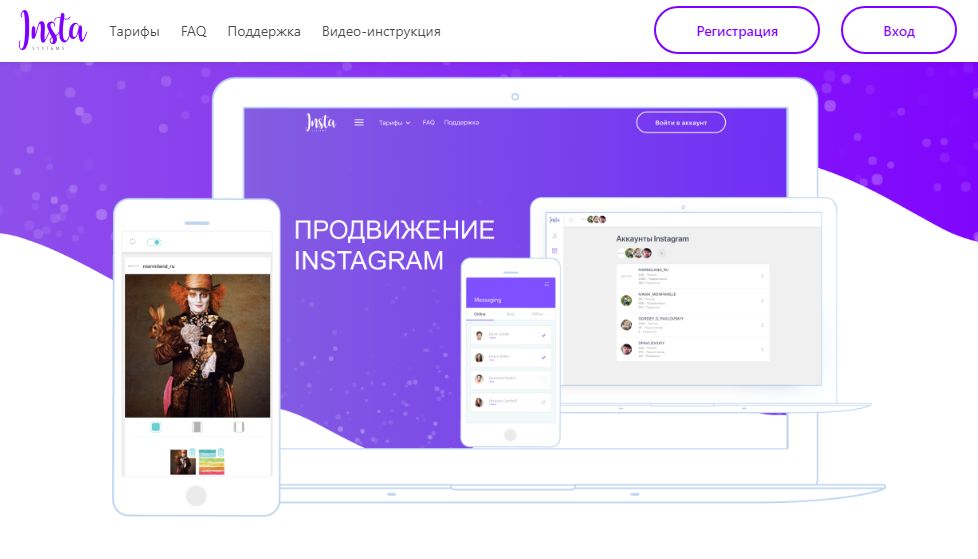 The essence of the Insta Systems service:
Now absolutely all participants who have registered have access to the function of 50 likes for 1 publication per day – for free!
output to the top by tags (where your Target Audience will see you and subscribe);
output to the top of the feed of your subscribers (that is, your post will be the first to appear in the feed of your subscribers, and it will definitely not be missed);
trust and loyalty of subscribers to the page that is liked, commented on by real people whose accounts are very active.
Service participants – bloggers and manufacturers / stores / brands:
private pages that want to promote their blog, have more interested and active subscribers;
consulting in various fields;
travel bloggers;
mom bloggers;
fitness pp and healthy bloggers;
photographers.
Services:
Mailing to Instagram Direct. Newsletter can be done by: subscriptions, hashtags, the audience of the selected publication, your lists, subscribers, geolocations. Also, there is a filtering of accounts in order to send only to the audience that is of interest to you;
Auto greeting. This is an automatic sending of welcome messages to direct to each new subscriber. Messages can be made random so that a new message is sent each time;
Autoliking. Automatic launch of likes and saves for your new publications. The activity begins to arrive immediately after the publication of a new publication, which helps the publication to get to the TOP feeds of your subscribers.
Multiglider. Scheduling delayed publications with pre-scheduled activity in the form of likes, saves and comments.
Likechat check. A service for likechat administrators to check likes and comments on tags and applications.
Trial (free) period of 15 days, where available every day: 500 likes, 30 saves and 5 comments from real people. But even after the end of the trial period, the free plan will be automatically enabled: 30 likes, 3 saves and 1 comment for each day.
Affiliate program: 30% of your friend's first payment you get, and 15% discount – your friend who used your promotional code
You can use the service on any device with Internet access (smartphone, tablet, laptop, computer). It is better to choose a popular, stable browser for work. For example, Google Chrome, Safari, Yandex, Firefox, Opera.
On the main page we see the button "Registration". A little lower on the page is a live counter of available likes for today.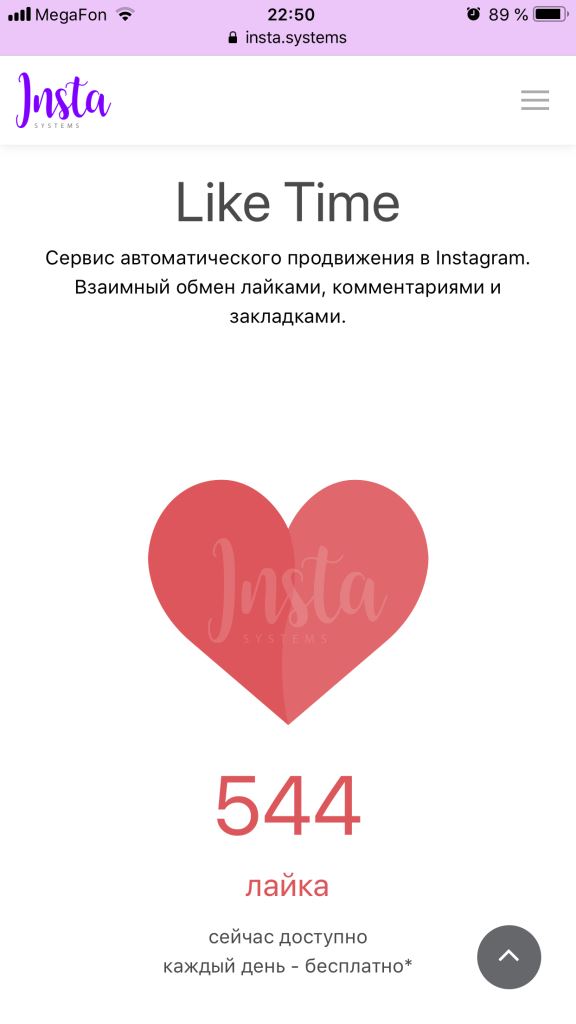 Registration is very simple, by mobile phone number, where the code comes instantly in the form of sms. Once in your personal account, you are immediately prompted to add an Instagram account to which you need activity. You can add an unlimited number of accounts for work. Switching between them is very convenient.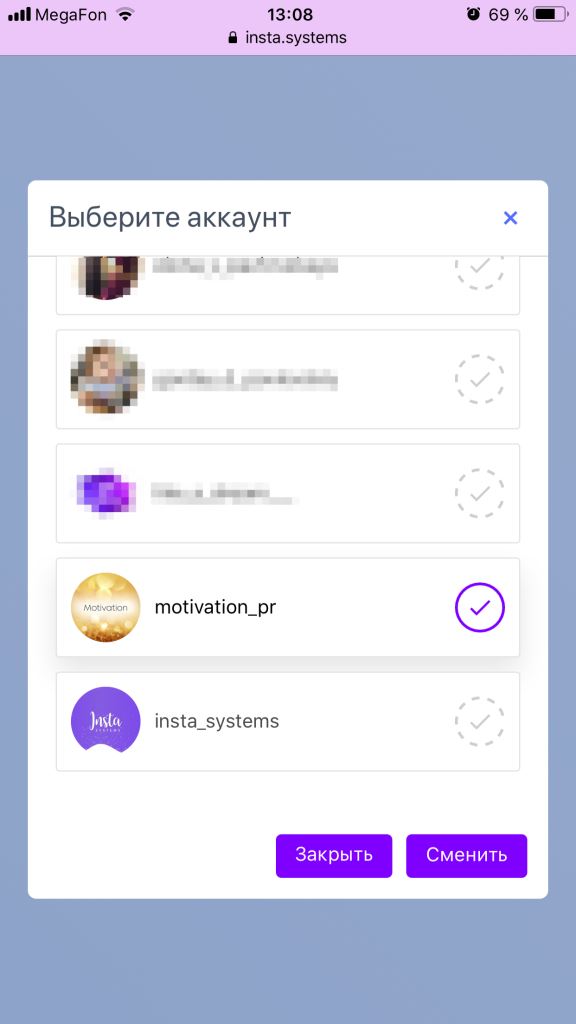 As soon as you have registered your personal account, the countdown of the free period of 15 days begins.
Now you can get down to business – add a post for posting on Instagram. Here everything is in the same order as on Instagram. Add a photo or video. You can have several at once – in a carousel. You can swap photos. Add white or black borders. Photo editing – no.
In the middle is the "post" button – by clicking on it, the latest posts already posted on Instagram are loaded. Choose any to which you want to add activities.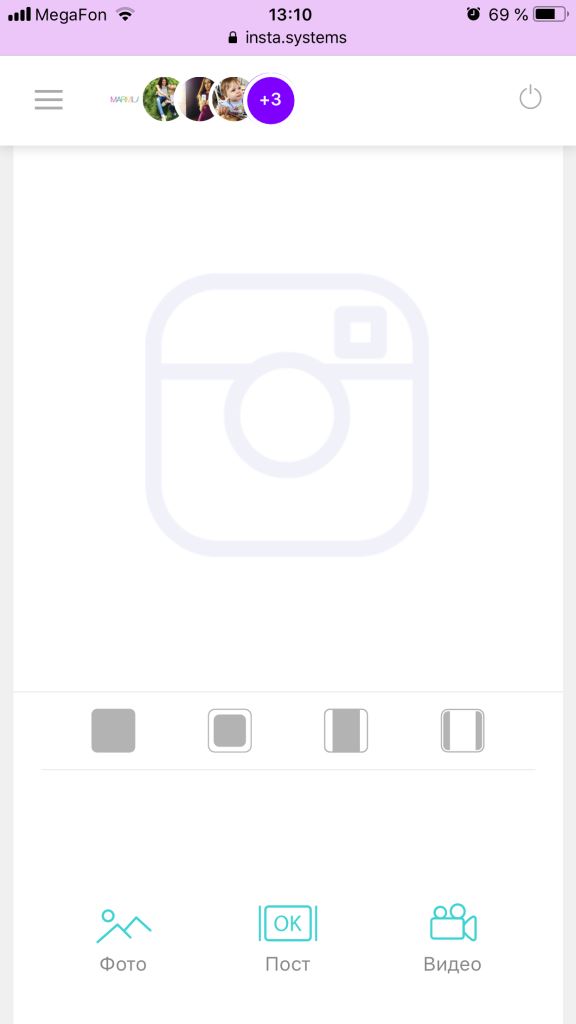 Then the "geolocation" button – select the desired point.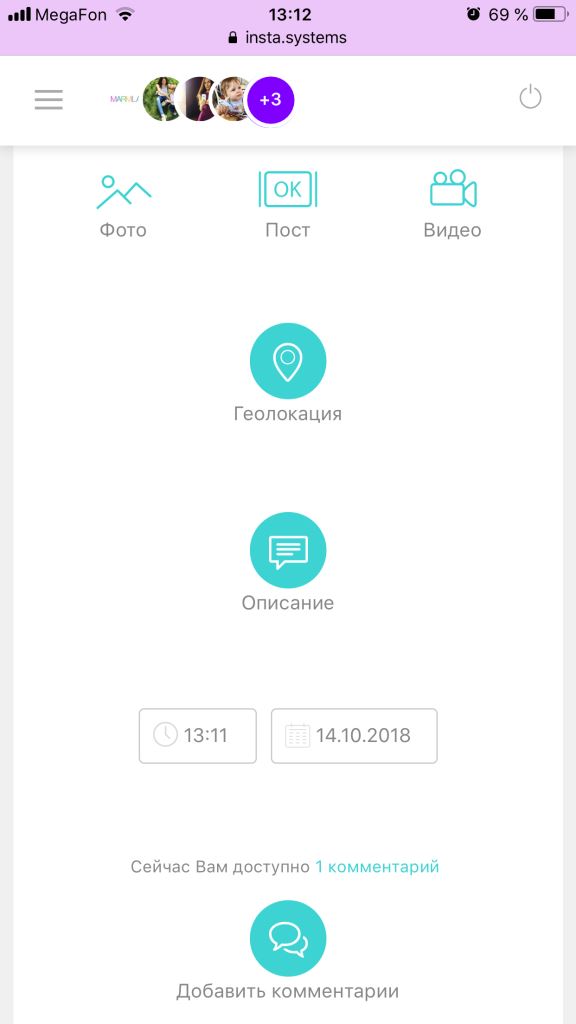 Then the button "description" – write a post. Restriction as in Instagram 2000 characters. The usual Emoji emoticons are available. There is also a counter of signs and tags (up to 30 tags can be added to a post). If the time is not changed, then the post will be released immediately, or within 5 minutes, after the creation of the Task.
You can also schedule a post for the future, which is very convenient. The number of posts for planning is not limited.
Further "comments". These are mutual comments that you would like to receive under your post. This is done in order to engage the public in the conversation, because it is much easier to join the dialogue than to be the first to write a comment. Many are just shy.
To do this, you write a comment yourself, and the service sends it on behalf of other service participants who, like you, have enabled the "comments" option. Thus, the comments under your post are as involved as possible in the topic of the post, and not bot-like, like "cool photo".
Then you see how many likes you have available. In the test period, this is more than 500 likes. Why such a limitation? Because behind every like is a member of the service. The service is completely mutual. You get likes, and you give back in the same way. But no more than 1 like per participant per day.
Also, you receive from others, from each participant, no more than one like per day. If you have not used your likes limit today, they will not be transferred to tomorrow, but will burn out.
You can use 500 likes for 1 post, or divide by any number. At least 5 posts a day, but then 100 likes for each. Move the slider to set the desired number of likes.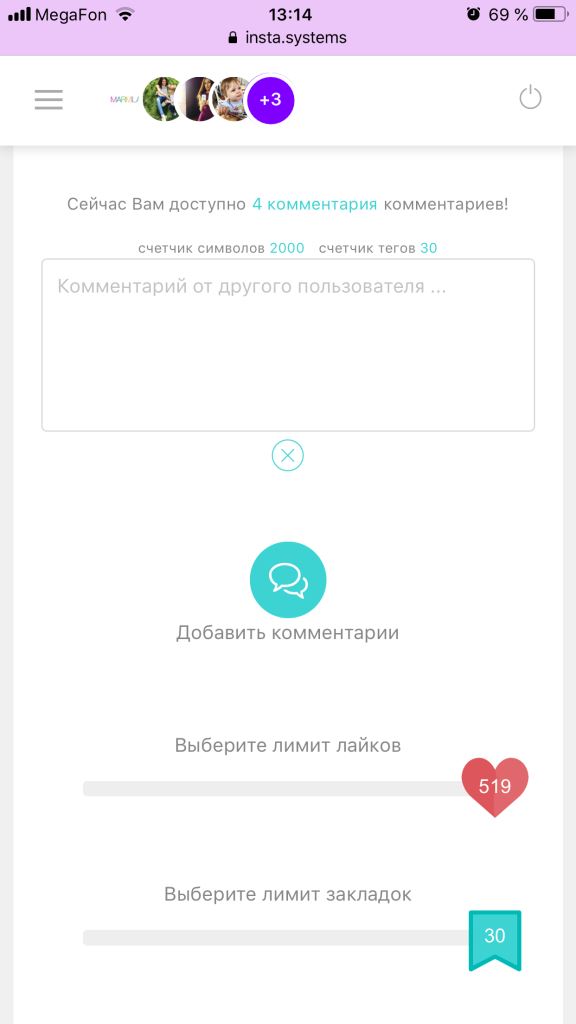 Same thing with Saves. Move the slider. And finally, click the "Create Post" button.
The task appears on the "all tasks" page in the "pending" status and is waiting in the wings to be posted on your Instagram. You can see "completed tasks", "in progress", "paused", "completed".
Any task can
edit (before the Assignment went to work),
duplicate, making the necessary changes,
view.
After the end of the trial period, Tariff Activation will be required. The page has detailed instructions.
It is easy to choose the right tariff.
The price is 300 rubles per month for 300 daily likes from service members. This is 9,000 likes per month, the price per like is 0.033 rubles – there are no such low prices on the market.
500 daily likes = 500 rubles per month, etc.
100 saves every day for 200 rubles per month.
And comments – 10 pieces every day for 200 rubles a month.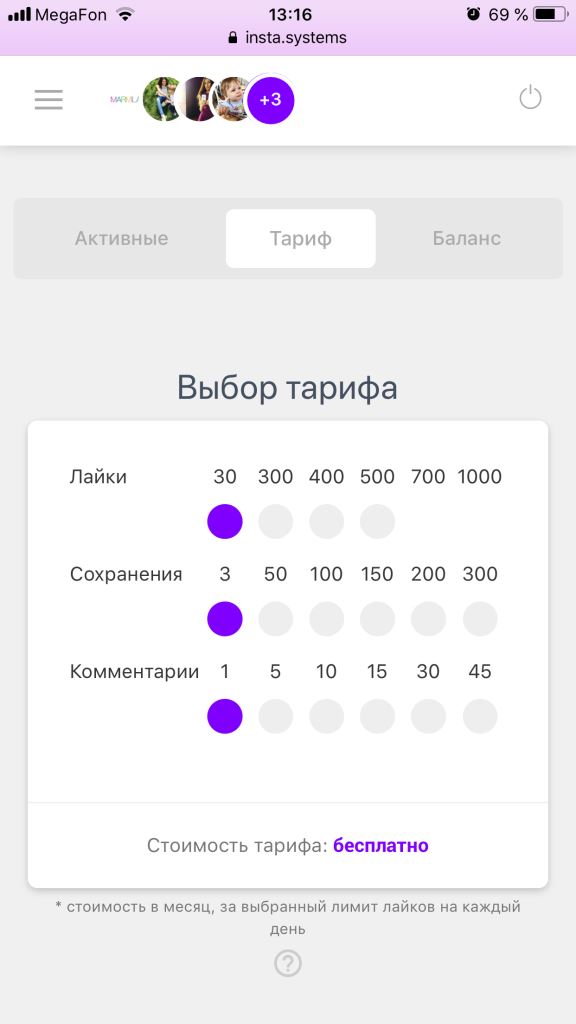 A separate section for connecting additional options "Saves", "Comments". Where you can read in detail why they are needed and how to use them. You can enable or disable options at any time.
From the main page, you can go to the FAQ section – where there are questions to all popular questions.
Support service. They answer fairly quickly. But faster in Instagram account @insta_systems
Internet marketing expert. Head of marketing agency MAVR.
Business degree "Master of Business Administration" (MBA).