Work visas in Israel: the process of inviting foreign specialists
We will send the material to you by email:
Время чтения:

4

мин.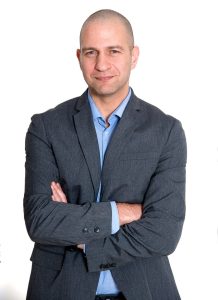 As a country with a developed economy and innovative potential, Israel attracts international specialists and experts from different parts of the world. To ensure a professional workforce, the country has developed rules and procedures for issuing work visas to regulate the invitation of foreign workers.
Processing applications and obtaining visas for experts from abroad requires the assistance of an experienced lawyer in Israel who specializes in Israeli immigration and administrative law and has experience in issues of citizenship and status in Israel.
In Israel, companies, both national and international, have the opportunity to invite qualified specialists from abroad to work. This process is strictly regulated by the state and depends on the industry and professional profile of each invited expert. The country's policy in this matter is subject not only to the needs of the labor market, but also to the state of the Israeli economy.
There are certain restrictions on the number of foreign workers, including various categories of specialists. The rules and principles for inviting foreign specialists and issuing work visas are set out in special instructions that guide the Israeli Ministry of Internal Affairs when considering applications for inviting foreign workers.
The invited specialist must be highly qualified and in demand on the Israeli labor market. His monthly salary must be at least 20,000 shekels, in addition to various additional payments – overtime, social contributions, options and shares, etc. (data correct as of early 2019). However, this requirement does not apply to journalists and specialists invited to work in Israel for a short period of time (up to three months).
To ensure compliance with obligations to hire foreign specialists, the Ministry of Internal Affairs requires employers to make a deposit for each invited expert. The amount of the deposit is (as of 2019) at least 20,000 shekels. A foreign professional can also apply for a visa for his spouse and minor children. However, this rule does not apply to experts working in fields that do not require higher education, or to experts staying in Israel for less than 90 days.
The law obliges employers to provide visiting specialists with health insurance and decent living conditions. The inviting company must provide an application and the necessary documents in accordance with the formal requirements of the Israeli Ministry of Internal Affairs and other relevant departments (depending on the area of expertise of the foreign specialist), such as the departments of foreign journalists at the Ministry of Communications, the Ministry of Health, the International Trade Administration and others.
Having received permission, a foreign specialist has the right to work only in the field specified in the visa, and only for the employer who invited him. In rare cases, the Israeli Ministry of Internal Affairs may allow a change of employer within the same industry if the new employer holds a license to hire a foreign expert or receives such permission.
If violations are discovered in the conditions for granting an expert visa, for example, if fictitious schemes are discovered, the visa may be canceled before its expiration. A work permit can be issued for up to two years, and the Ministry of Internal Affairs has the right to extend specialist status for up to 63 months.
For specialists and cultural figures invited to work from countries with which Israel has a simplified entry and exit regime, provided that the project lasts no more than 45 days, there are special instructions (nomenclature 5.3.0040 and 5.3.0043) providing for more simplified procedures consideration of applications.
The Israeli Ministry of Internal Affairs usually considers applications for invitation of foreign specialists in such fields as top management of foreign companies, aviation and maritime specialists, teachers and researchers in higher education institutions, medical workers, jewelers, photographers, journalists, artists and students who have completed their studies Israeli universities in the field of high technology. Each of the listed areas has its own special requirements, taking into account the specifics of each profession.
Regarding the attraction of foreign specialists working in areas that do not require higher education, there are separate conditions. A work permit for a specialist in a field that does not require academic training can only be issued in exceptional cases.
When considering applications for work visas to foreign specialists, the Ministry of Internal Affairs usually requires:
Deposit of at least 20,000 shekels.
A declaration from a specialist that he is aware of all the restrictions specified in the instructions.
Copies of contracts and other documents ensuring legal employment.
A certified copy of the employment contract, in which the inviting employer guarantees payment in the amount specified above, as well as a lawyer's opinion on the compliance of the employment contract with Israeli law.
Opening a special account in an Israeli bank in the name of a foreign specialist – for transferring salaries.
Author: lawyer Arthur Blaer
Internet marketing expert. Head of marketing agency MAVR.
Business degree "Master of Business Administration" (MBA).