TOP 10 messengers for messages and calls in 2023
We will send the material to you by email:
Время чтения:

8

мин.
A modern person can hardly imagine his life without the Internet and a smartphone or computer. With their help, people work, have fun, study and, of course, communicate with friends. Banal SMS messages are long gone, giving way to dozens of instant messengers with a lot of additional features. Let's take a closer look at the TOP most popular instant messengers in the world.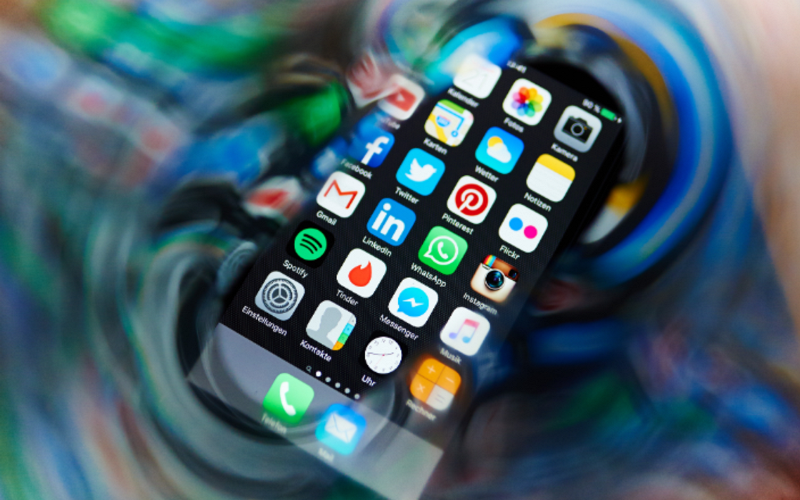 TOP 10 most popular messengers
WhatsApp
Opens the rating of the well-known WhatsApp communication application. This is a free messenger with which you can send text and voice messages, make calls, exchange various files. It is also suitable for video calls.
According to 2022 statistics, more than 2,000,000,000 users use the program. Until recently, their number has been steadily growing, but then information appeared about the transfer of personal data. Someone, frightened, went to competitors. But the majority, understanding all the advantages of the application, still use it for communication and for work.
And now about pluses. There are several of them:
WhatsApp works well on all popular operating systems including Windows and Android.
If necessary, you can install it on a computer or laptop, and make calls from them.
Synchronization of contacts from the phone book occurs automatically.
You can create a corporate chat or an interest group.
Users can set notifications and privacy.
You can set the status for a day.
The program shows when the interlocutor was last online.
There are no ads at all.
Whatsapp is one of the best messaging services, as well as images, photos, audio recordings, documents.
And where without flaws. First, sometimes the display of the last visit does not work correctly. Secondly, when using WhatsApp on a computer, you need to synchronize the messenger with your phone. And thirdly, notifications about new messages are sometimes late. Despite these disadvantages, the application has been ranked first in the TOP 10 best in the world for a long time.
Viber
Another messenger for communication and calls. Like the previous application, it can be installed on a mobile phone, computer and tablet. As of 2020, Viber was used by just over 250,000,000 people.
This popular application got into the TOP thanks to a wide range of functions. Here are some of them:
setting a photo or any other image on your profile;
text and voice messaging, regular and video calls, file transfer;
the ability to protect correspondence with a password;
synchronization of one Viber profile on several devices;
the ability to create business chats;
the ability to change the theme.
To date, Viber has been translated into 40 languages, thanks to which it can be used by residents of many countries. This is one of the important advantages. The second is that through the application you can even call landlines. Of the minuses: Viber stores all correspondence in the phone's memory.
Telegram
TOP-10 continues Telegram. Since its inception in 2013, the messenger has gained about 700,000,000 users. Why such popularity? Let's take a closer look:
The Telegram messenger works much faster than, for example, the same Viber. Servers located almost all over the world allow you to exchange messages and files almost instantly. It doesn't matter how far apart the users are.
Confidentiality. Telegram is the most secure and reliable messenger. It uses a unique encryption protocol, does not store correspondence on its servers, and does not distribute personal information.
Simple interface. There is nothing superfluous in Telegram. Everything becomes clear after the first launch.
For communication, you can create a secret chat.
It can be installed on both mobile phone and computer.
There are no restrictions regarding the number of files to share and their size.
Telegram also has disadvantages. Despite the high reliability of the encryption protocol, there is still a security problem. If a hacker picks up a key to it, he will get access to both correspondence and personal information about users.
SnapChat
Quite an interesting messenger, the main feature of which is the function of self-deleting messages and stories. This happens within a day after they are sent or published. You can send text messages, photos and videos.
Interestingly, there are no profiles, likes and comments familiar to users in SnapChat. You can simply express your opinion by sending it to someone from your contact list or to everyone at once. By the way, many consider this nuance to be one of the advantages of the messenger. Here, a person will not face a wave of condemnation from others and will not be upset because of a small number of likes and subscribers.
Another advantage is the stable operation of the program despite the use of a huge number of images, animations, stickers, etc.
Discord
Initially, this messenger was created for gamers. However, now it is used both simply for communication and for work purposes. It had over 300,000,000 registered in 2020.
Here you can make calls, send files, create conferences. A nice bonus is that the application is compatible with almost all operating systems.
Among the features of Discord are the following:
Does not overload the device when used simultaneously with other applications. Since the program was purposefully created for the players, the developers took care of its optimization. The result is that it uses very few system resources.
Users have the ability to change the nickname and its design for various chats.
Discord is ad-free and completely free.
Gamers only need to press one key to start a conversation, so you can not be distracted from the gameplay.
It is not necessary to install the program on your devices. You can use it through a browser.
There are few shortcomings. The main one is problems with servers, the cause of which is overload.
Signal
This messenger is similar to Telegram and is also considered one of the safest. The fact is that the developers have implemented their own encryption system for messages, calls and files. It is so secure that even the servers that transmit it cannot access this data. Similar protection is also in group chats. And during video calls that are made via secure channels, you can hide your IP from the interlocutor.
Users can send messages, stickers, media files. You can set a timer to delete them. It is also possible to send one-time messages. This means that the system will automatically delete them immediately after the recipient views them.
The messenger does not work on a computer without being tied to a mobile phone. Therefore, every time you need to log in using a QR code. This is its main drawback.
Skype
Quite a popular program that was created more than 10 years ago and used to work only on computers. Versions for smartphones have appeared recently.
The basic functions of the application are:
audio calls;
messaging and file exchange;
video calls and conferences;
scheduling meetings and calls;
call recording;
screen demonstration;
test messages;
calls to mobile and landline phones.
One of the advantages of the program is its versatility. It works well with almost all operating systems. Another plus is the ability to create conferences with up to 10 participants. And the third is the security of data transfer and the privacy of chats.
iMessage
According to users, this is the best messenger for iPhone. It is a successful combination of an application for sending standard text messages and an Internet messenger. It works like this: if there is a network, the message is sent over it, if not, SMS goes out.
Among the benefits of iMessage, sync across all Apple devices stands out. This is possible due to the fact that images, video and audio files are uploaded to the server. If they need to be sent to someone again, it is not necessary to download them again. The system will generate and send to the interlocutor a link to these files on iCloud. Another advantage is the presence of branded emoji stickers.
As for security, according to the developers, the application uses a protocol for synchronous transfer of binary data. But, as users say, privacy can be violated if you activate the backup function.
Dust
The creators of this messenger call it the most secure because it supports end-to-end encryption and automatically deletes all messages. And it doesn't matter how the user set up the chat. This is the first interesting point. The second is that the system sends an alert if the interlocutor "screened" the correspondence or shared it with another user.
Against the background of such security, a big drawback stands out – the lack of a computer version. Dust can only be installed on smartphones.
Google Chat
A program that requires a Google account to use. It is designed for sending text messages and corporate communication. The system is connected to other Google services, making it convenient to send the necessary files to personal or group chats. If necessary, you can make changes to these files, as well as see the changes made by other users. A big plus is the ability to combine up to 25,000 people in one chat.
In total, there are a large number of the most diverse messengers, differing in the set of functions and capabilities. Which one is better is hard to say. It all depends on the needs of a particular user.
FAQ
What messengers are there?
There are many messengers available for you to use. Some of the more popular messengers include WhatsApp, Facebook Messenger, Telegram, Viber, WeChat, LINE, and Slack. Each of them has its own features, functions and popularity in different regions and among different users.
What is the best messenger?
The question of which messenger is better depends on your needs and preferences. Each messenger has its own advantages and disadvantages, and the best messenger for you will depend on how you intend to use it and what is important to you. Some messengers offer more advanced features such as voice and video calls, message encryption, business opportunities, etc. It is important to analyze your needs and preferences in order to determine the most suitable messenger for you.
Internet marketing expert. Head of marketing agency MAVR.
Business degree "Master of Business Administration" (MBA).