Overview of the service to speed up the indexing of pages GetBot.guru (closed, but there is an analogue of IndexGator)
We will send the material to you by email:
Время чтения:

4

мин.
How to check the indexing of pages and speed up this process so as not to lose traffic? I will tell you about this in my today's review.

Whether a particular page is included in the Google or Yandex search index can be checked in several ways.
The first, and probably the most convenient one, is to check the page using a special RDS bar plugin. A very useful tool for analyzing various website metrics.
The second way is to check the indexing of the page – find out from the search engine itself. For example, you can type the following query into Google: info:http://your-site.com. Or for Yandex: url:www.your-site.com | url: your-site.com. Where instead of http://your-site.com you of course indicate the page of your site.
And if you need to check many pages at once, you can use the free YCCY program. It works very simply, so you can figure it out yourself 🙂
Well, you checked the pages, and it turned out that some of them are not indexed. What to do?
You can use services to speed up indexing, for example, such as getbot guru (its analogue is IndexGator). Of course, it is paid, but the prices there are low. Payment is charged for each page separately, and depending on the chosen tariff, the money can be returned, in case of failure. This is fair, it seems to me.
Let's now take a closer look at this service.
There are several tariffs:

As you can see, using this service, you can also check pages for an index. But to be honest, I see no reason to pay for something that can be checked for free.
To get started, of course, you need to register. Then replenish the balance: there are several options for replenishment – it all depends on how many pages you have to check. And, of course, there are different payment methods.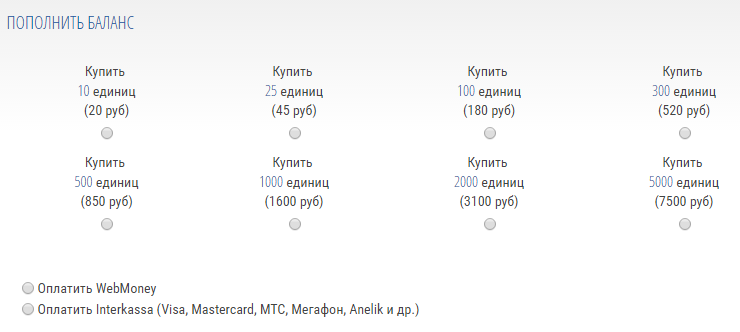 After that, you need to create a project. It is very easy to do this. Go to the "Projects" section and click "Create".
The fields "Name" and "Description" are filled in solely for your convenience, so that later (when you have many projects) it would be better for you to figure out where which links you launched.
Well, in the "Links" field, add the urls of your non-indexed pages – each link from a new line.
Then there is an important, but rather difficult moment – you need to choose a tariff.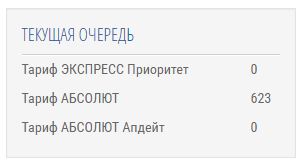 On the left, you can see with what tariffs the projects are currently launched. Learn it! After all, if you choose a tariff in which the most projects are currently being executed, then you will have to wait longer (until the turn comes at least to the launch of your project).
You can test: create several projects, add one link and choose different rates. Then see which one worked best. That's exactly what I did. And to tell you honestly, I was not very impressed with the results – I had to wait from 7 to 14 days. As a result, not even everywhere there was a positive result.
After you have chosen a tariff, save the project. But in order for it to start, you still need to press the "Start" button. It is also possible to delete a project before it is up and running.
After starting the project, you just have to wait. The processing status of the project changes automatically. So when it's done, you'll see.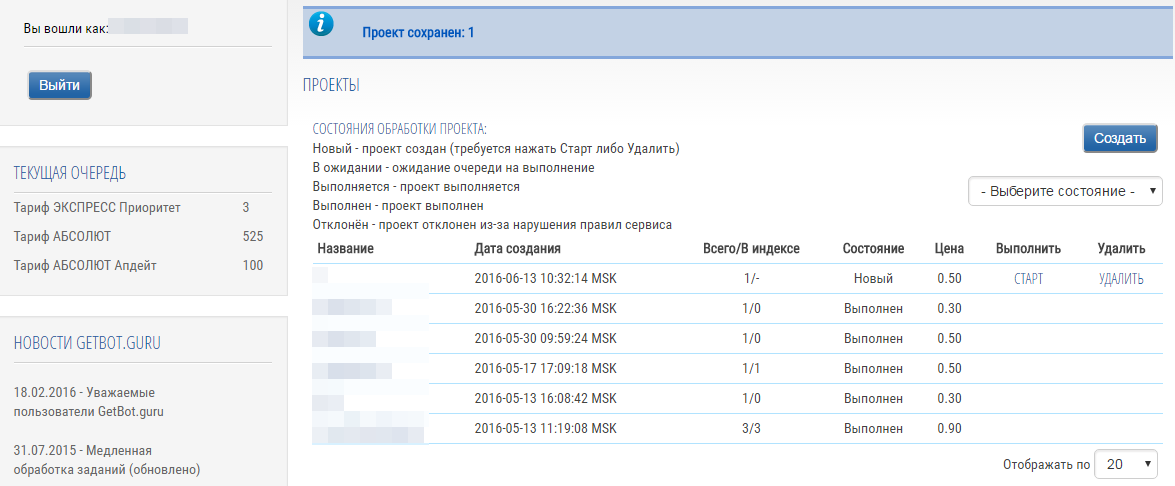 Service Disadvantages:
It works only with the Yandex search engine.
The time a page gets into the index is from 10 minutes to 10-14 days – in practice, my page did not get into the index in less than 7 days. And most of the projects were generally carried out for more than two weeks.
The service does not always work at all. The developers explain this by saying that everything also depends on the site on which the page is located.
I tested the service on different projects and with different packages. So I can conclude that this does not always help speed up indexing. Of course, everything is individual, maybe it will be more effective for your projects. But I probably wouldn't use it again.
Руководитель SEO-отдела маркетингового агентства MAVR. 4 года опыта в SEO.
Имеет опыт в сферах: beauty, спорт, рекламные услуги и т.д.
Количество проектов: более 94