Fo.ru Website Builder Review
We will send the material to you by email:
Время чтения:

6

мин.
Fo.ru is a free platform that allows any user to independently create websites based on available templates. The capabilities of this online website builder allow you to create high-quality projects without knowing the intricacies of HTML-layout.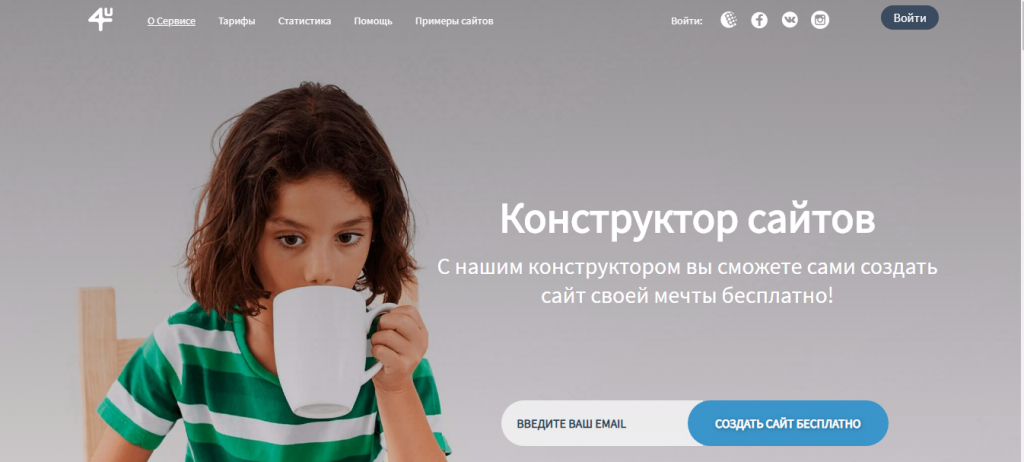 Fo.ru is designed not only for creating websites (blogs, online stores, landing page), but also for their optimization. Users of this service get the opportunity to connect their own domain, edit meta-data, create robot.txt, place counters, etc. The Fo.ru service also provides opportunities for website marketing.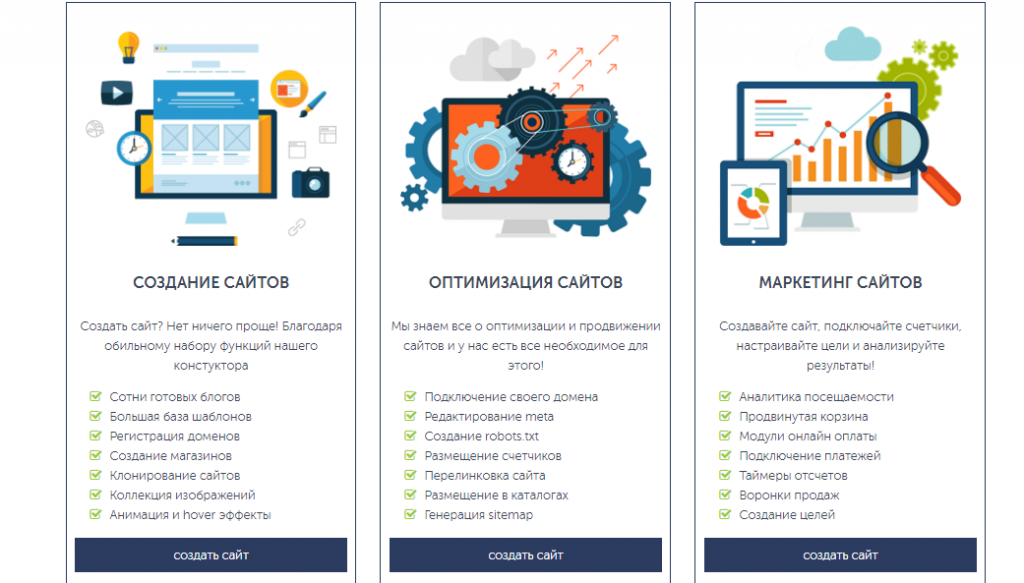 During the existence of this service, more than 1.5 million free websites have been created.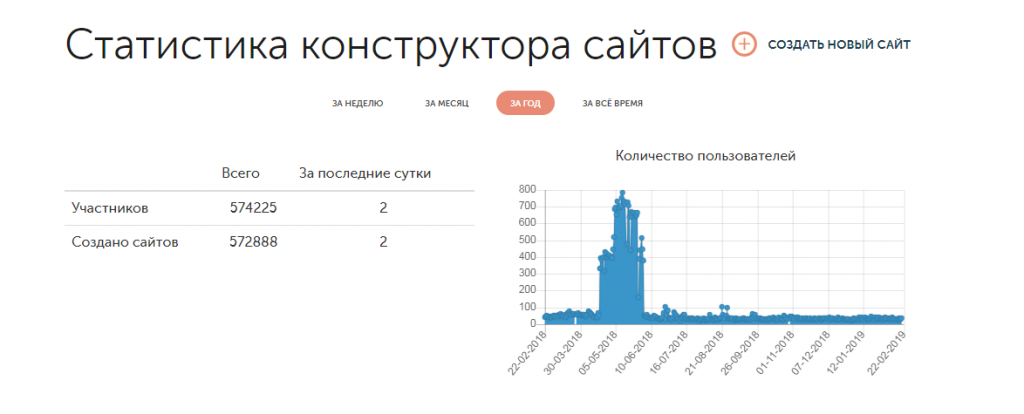 In order to create a website using the capabilities of this service, you need to register an account on Fo.ru. The registration procedure is very simple and takes a few seconds. The user only needs to enter his email address. After that, an e-mail will be sent with a randomly generated password and a request to confirm registration.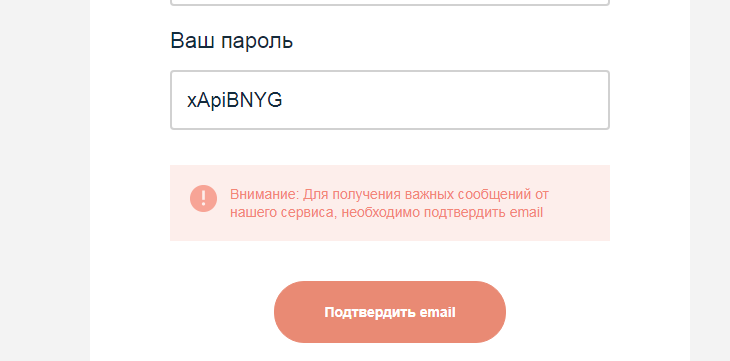 After the registration is completed, the user will be able to start creating the site.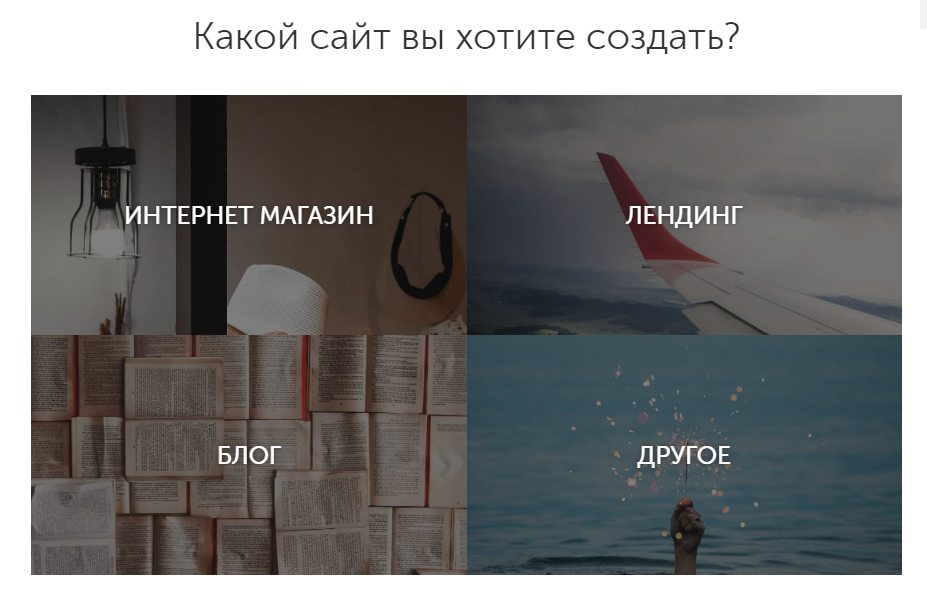 Fo.ru website builder allows you to create:
online store;
blog;
landing page;
business card site;
website for business promotion;
site dedicated to any subject.
After selecting the appropriate option, the user will be taken to a page with available ready-made templates.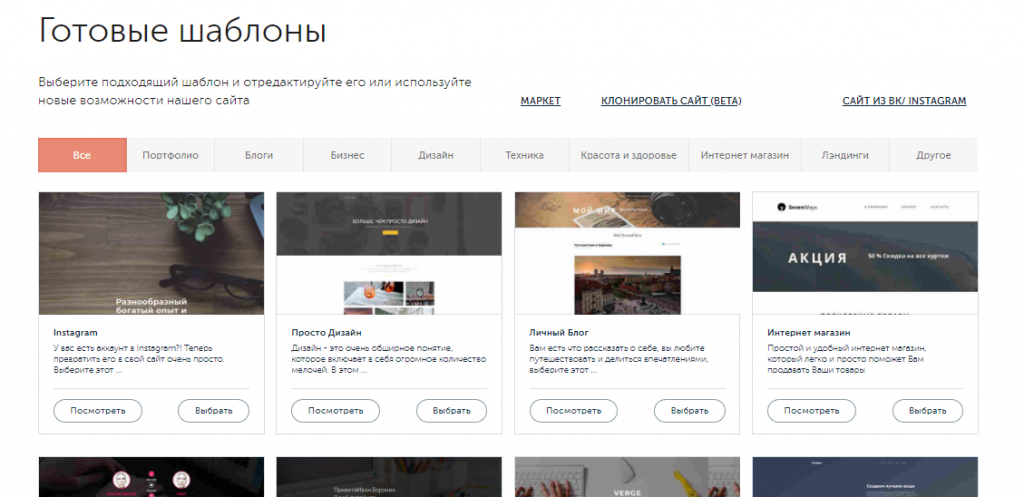 Templates
This free website builder gives you access to dozens of templates to create websites of any kind. Users of this service have the opportunity to preview how this or that template will look by clicking on the "View" button.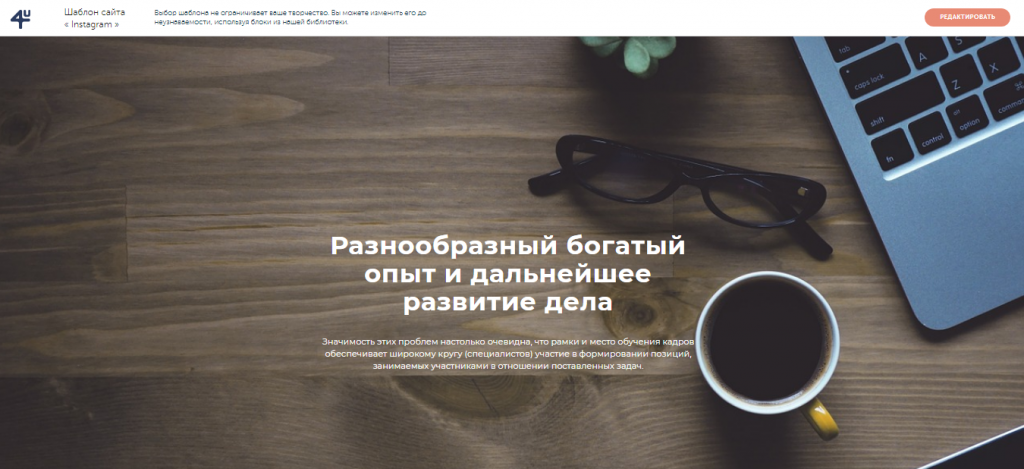 Each of the presented templates has a description, thanks to which the choice of the user is greatly simplified. Also, all templates are divided into different categories.
In order to use the template you like, the user needs to click on the "Select" button. As a result of this action, an editor window will appear, in which the ability to configure basic site configurations will be available. The user will be able to choose the appropriate block style, font, background and text animation.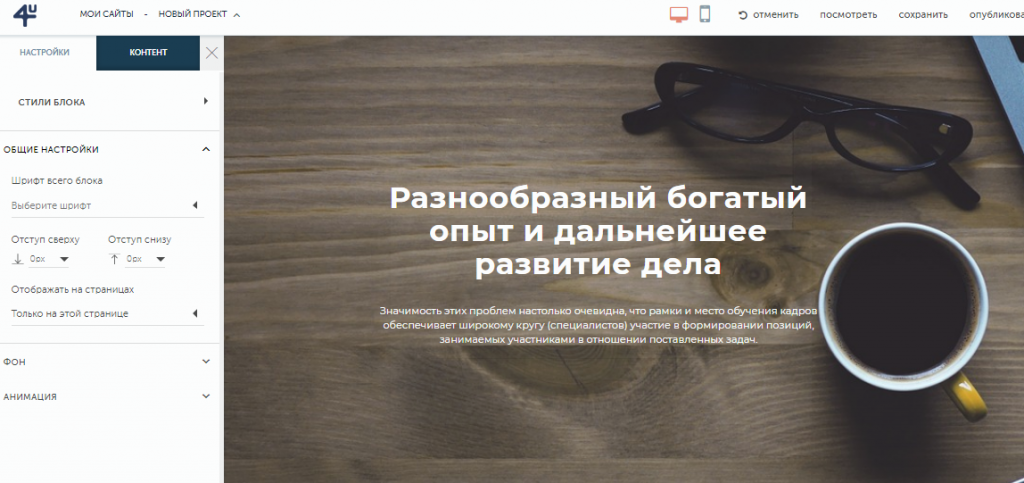 In the content tab, the site developer will be able to upload images, as well as customize the operation of buttons and links. This tab also allows you to edit the text content of the site.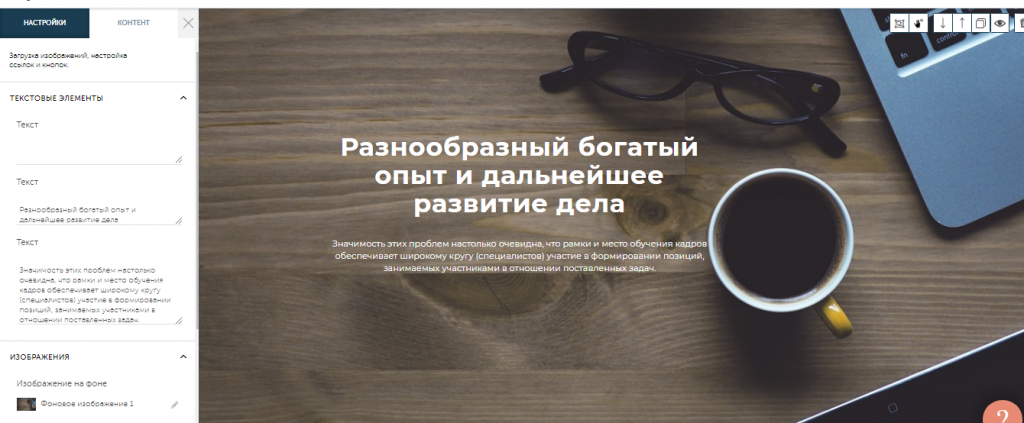 Possibilities
Fo.ru positions itself as the best website builder in Runet. Whether this is so will help determine the available functionality of this service. The main objective of this site is to provide access to a large number of tools for creating a unique site in html. To accomplish this task, Fo.ru provides the following opportunities:
Buying domains. Developers can not only create their own website for free, but also connect a domain with any name they like to it. It is worth paying attention to the fact that connecting domains is a paid service.
Adaptive design. This business card website builder automatically adapts the created resource to the requirements of all platforms used today: PCs, smartphones and tablets.
SEO optimization. Sites developed on this platform are visible to search engines from the first publication. If necessary, to ensure SEO optimization, site developers can add keywords and phrases for search engines.
Site cloning. This Fo.ru service is unique in its way. Thanks to this service, the user can clone the design of any website.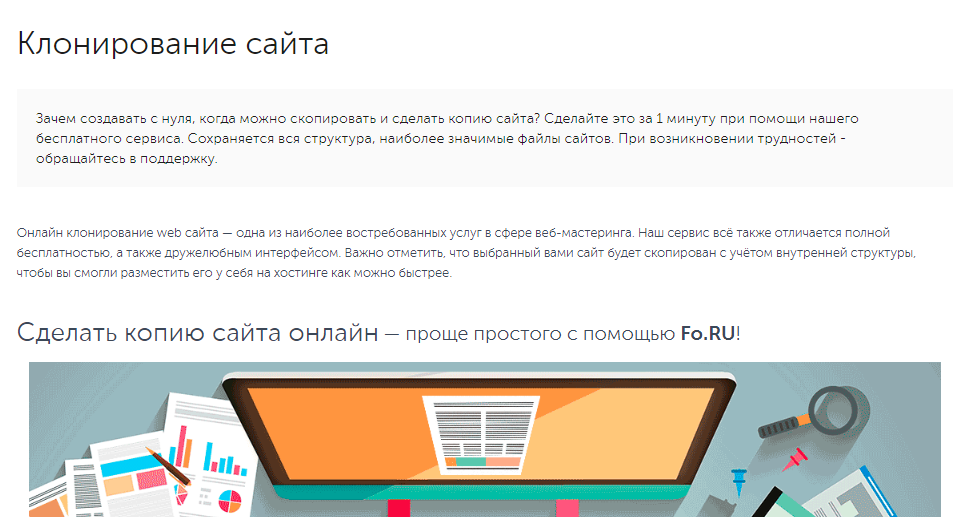 Creation of an online store. This website builder for online stores allows you to quickly set up a beautiful online storefront and connect all the necessary modules for making payments on the Internet. Users of this service can connect several payment methods to their online store: by bank cards, bitcoins or through the WebMoney payment system.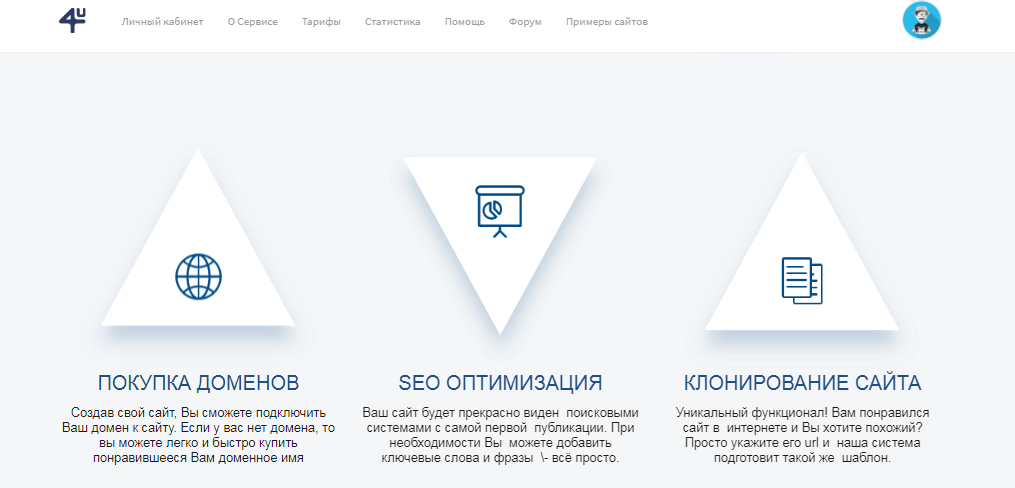 SEO optimization
The SEO optimization setting is available to users in editor mode.

Here, the site creator will be able to set the title, description and keywords, thanks to which potential visitors to the resource being created will be easier to find it in search engines and social networks.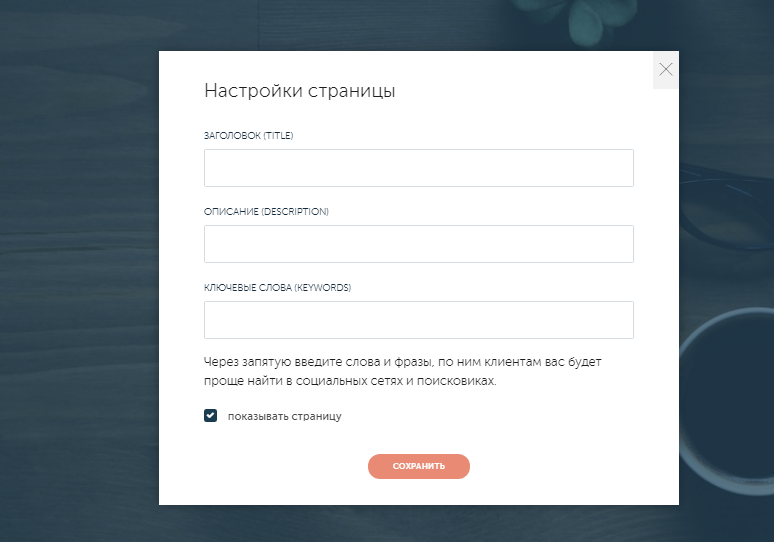 Domains
One of the main services of this html website builder is the sale of second-level domains. At the same time, third-level domains *.fosite.ru are provided to site owners free of charge.
Fo.ru registers domain names in more than 140 zones: international, national, European, etc. Not only residents of the Russian Federation, but also foreign citizens can purchase a domain in Fo.ru.

Checking the availability of a domain is free of charge.

Buying a domain from a website builder guarantees:
access to an unlimited number of subdomains;
concealment of confidential data about the owner;
24/7 support;
the ability to redirect to any site or domain;
the ability to install an SSL certificate;
domain parking.
This service charges a fee once – when buying a domain. All other services are provided free of charge.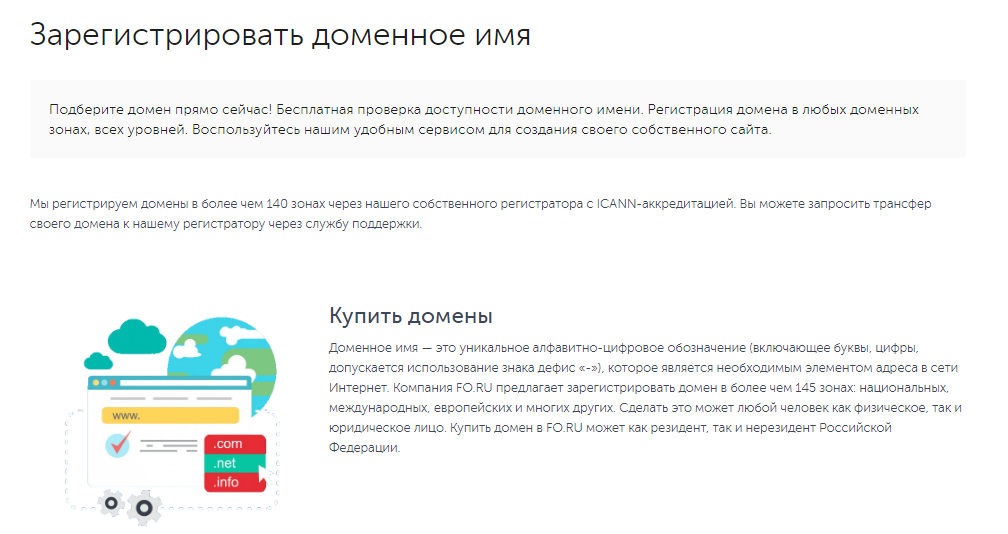 Confirming its position in the top website builders, this service allows its customers to buy a domain in the .*.РФ and *.ru zones.

Cost of services
This website builder provides 3 packages of services:
Basic (free). Users have access only to a connected free domain, a standard editor, and the ability to SEO-setup.
No ads (50 rubles). The name speaks for itself: the user gets all the same functionality, but annoying ads will not appear on his site.
Pro Version (100 rubles). Connecting this tariff provides access to the full functionality available on Fo.ru (improved editor, advanced settings, built-in analytics, SSL certificate).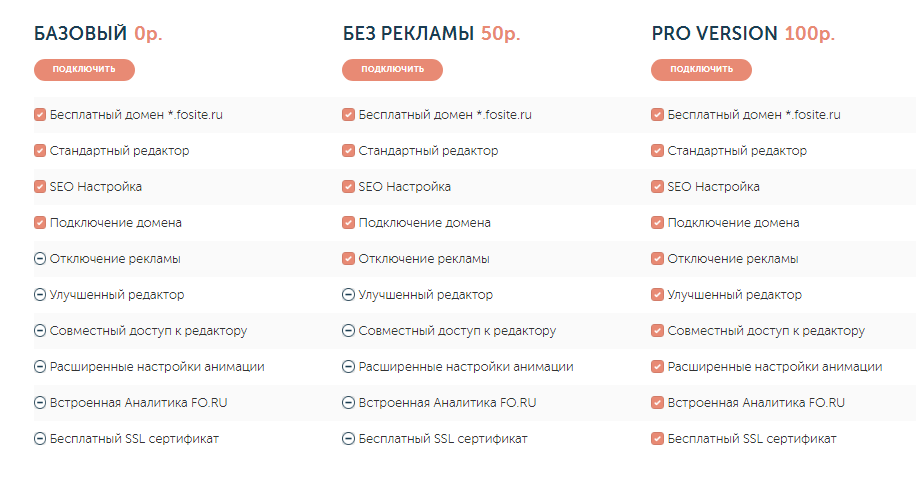 Outcome
This website builder for one-page sites, blogs, online stores and many other projects can be called an ideal option for those who want to create their own website without knowing the intricacies of html layout and CSS styling. This service is also suitable for novice web developers who want to get hands-on experience in creating websites, but do not spend money on hosting and buying a domain. Another advantage of this service is the ability to optimize the created sites for mobile devices.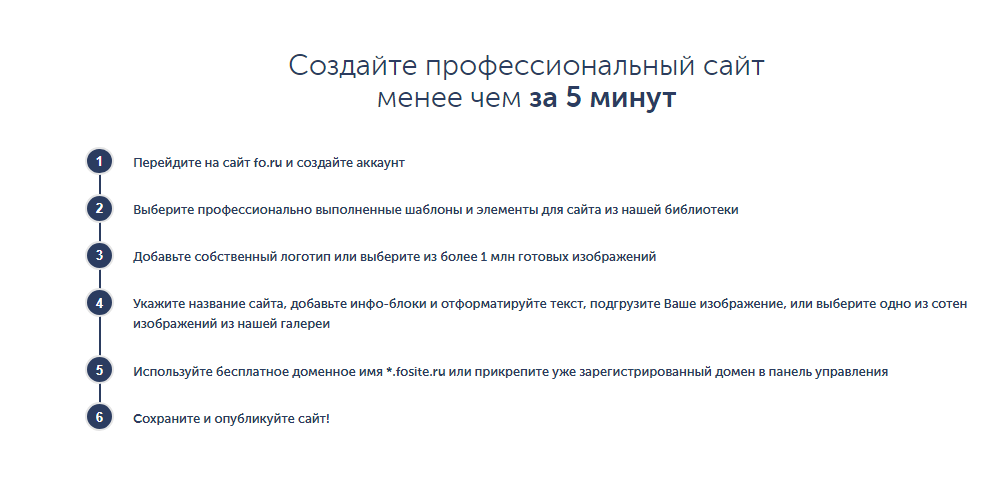 Fo.ru is not without its shortcomings. The main disadvantage can be considered the presence of advertising, which the service automatically connects to the sites of all users who have chosen the basic tariff. You can get rid of ads by choosing the "No Ads" or "PRO VERSION" tariff. Another disadvantage of the basic tariff is the minimum functionality. Only a standard editor is available to the developer, which makes it difficult to create an original site.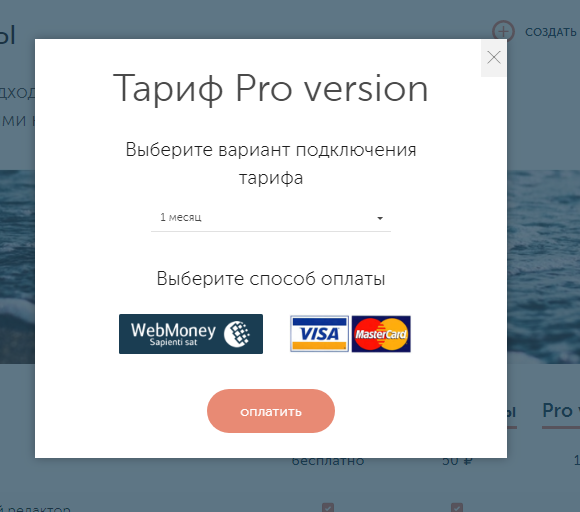 Reviews
By studying user reviews, we can conclude that this service has both positive and negative sides. The positive aspects include the simplicity and clarity of this designer. Thanks to its capabilities, even a person who is far from web development can create a site.
In positive reviews about the Fo.ru website builder, they also note the ability to create a website for free in a few minutes. Moreover, a large number of different templates allows you to choose the best design option for sites of any subject. Among other advantages that users of this service distinguish, it is worth noting:
simple control system;
the ability to synchronize with social networks;
flexible site configuration.
Negative reviews about Fo.ru may be more common until 2018. This is a constructor with a long history of existence, during which not every period in the life of an online service was successful.
However, as of 2019, the Fo.ru website builder has been completely updated – new templates and themes have been added, user functionality has been expanded, the design and internal interface of the system have been improved. It is also important to note that the development of the service does not stand still, every day Fo.ru specialists are working to improve it.
Internet marketing expert. Head of marketing agency MAVR.
Business degree "Master of Business Administration" (MBA).