Instagram promotion with Jesica-bot
We will send the material to you by email:
Время чтения:

6

мин.
Jesica Bot is an Instagram promotion tool. It allows you to effectively perform actions that normally require a lot of man-hours. Jessica is a bot from Instaplus that likes, follows, unfollows, blocks bots, eliminates dead souls, and does the same as a regular user, only automatically. Therefore, if you are thinking about who to push the routine processes on Instagram to, Jesica is at your service.

Next, we will analyze in detail "what kind of girl she is and where she lives" and how it will be useful for you.
Who needs Jesica?
Bot Jessica will be useful for bloggers, SMM specialists, marketers, business owners and anyone who wants to promote their page on Instagram. From the very beginning, it must be said that this is a paid service, but students, pensioners and collective farmers can afford it – the minimum package is 399 rubles. Upon installation, you get 5 days of free trial promotion.
Jesica features and benefits
Key features of the bot:
Works in the cloud, that is, you do not need to install a heavy, cumbersome program on your phone or computer. Once you install the Jesica compact control interface, configure it and that's it – then the system functions by itself.
The bot can block other bots and inactive users. That is, he observes the reaction and evaluates the behavior, if he suspects someone of unnaturalness, mass following, or that the subscriber is not active, he unsubscribes.
The analysis will take several minutes. If you need to block a large number of accounts, the program will do it carefully and gradually so as not to incur Instagram sanctions.
Collects databases of mailboxes and phone numbers for email marketing and cold calls.
Sends direct messages to contacts, which can significantly increase sales, if not abused with spam.
The program makes mass following and mass liking – effective tools for collecting subscribers, works by geography, hashtags, etc.
It is possible to create a list of comments suitable for any occasion and send them randomly along with likes, such as "Cool", "Wow", "Class".
Like and subscribe.
Maintain white and black lists;
Can work through a proxy server.
The program keeps a history by which tasks can be repeated.
It is possible to filter accounts by certain parameters.
Note! The bot only works on Android 7 and below. You can run it on a smartphone or on a PC under an emulator (for example, Bluestacks).
Let's now move on to practice, install and connect Jesica Bot, and also test the main functions.
Installing and running Jesica Bot
To set up the system, you will need to work in two interfaces:
On the Insta Plus website.
In the bot itself.
Instaplus is the "parent" platform of the bot, they create an account on it, keep statistics and tasks. Instaplus is accessed through a browser, such as CRM or a social network.
The first thing to do is to register with Instaplus. This process will not raise questions, so we will not describe it.
New users have the opportunity to test the service for free for 5 days.
First of all, we need the Jesica tab, which contains the functions we need:
From here you can download and install on your smartphone, or in the Android emulator, the application file.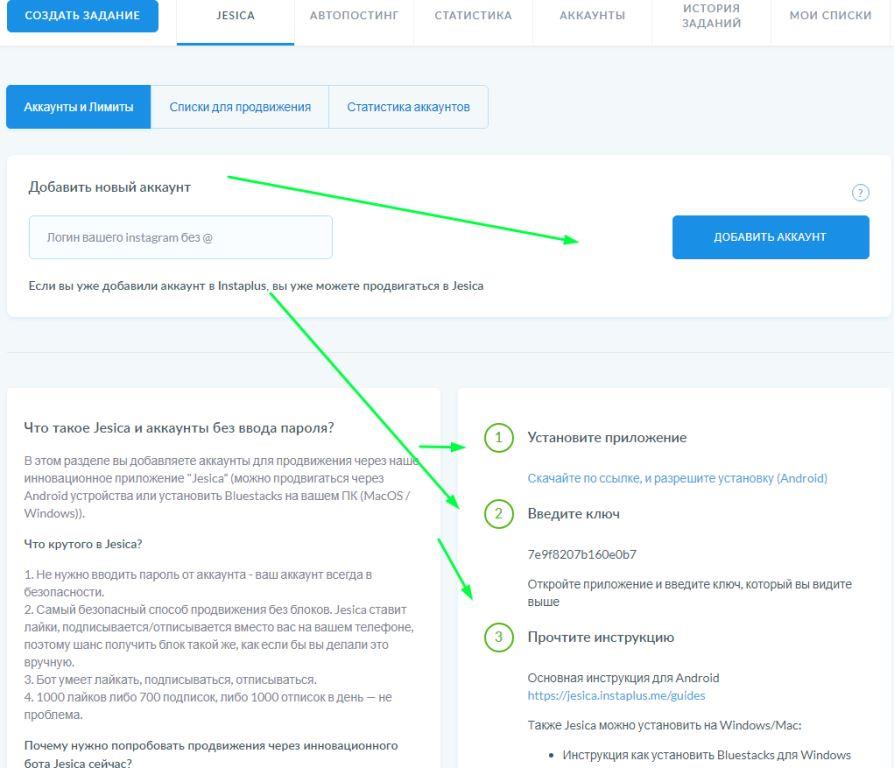 Also here we see the key that will be required to configure and run the bot.
Instruction.
Start the app the application on a smartphone or in an emulator, and give permissions.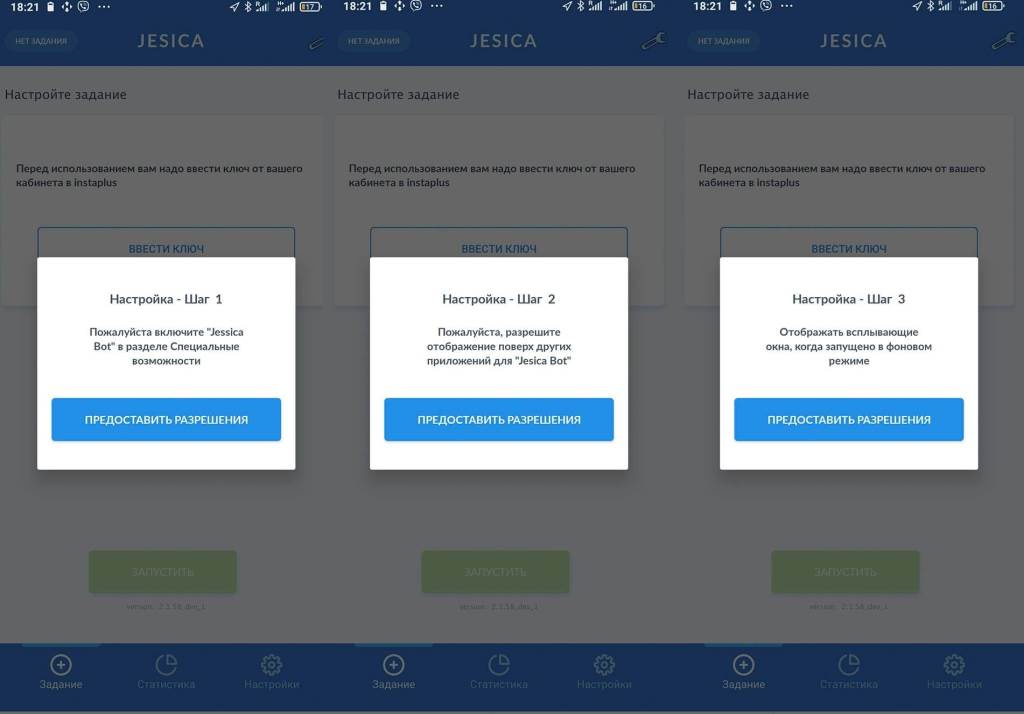 For all the items that will be on the menu.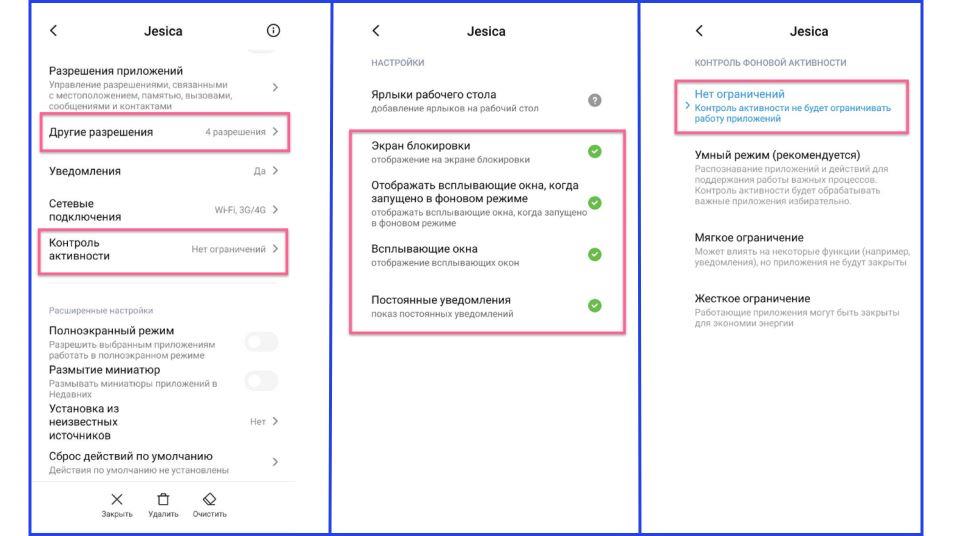 After that, you need to synchronize Jesica and Instaplus. To do this, open Instaplus and find the key in the "Jesica" section and copy it to the Jesica bot.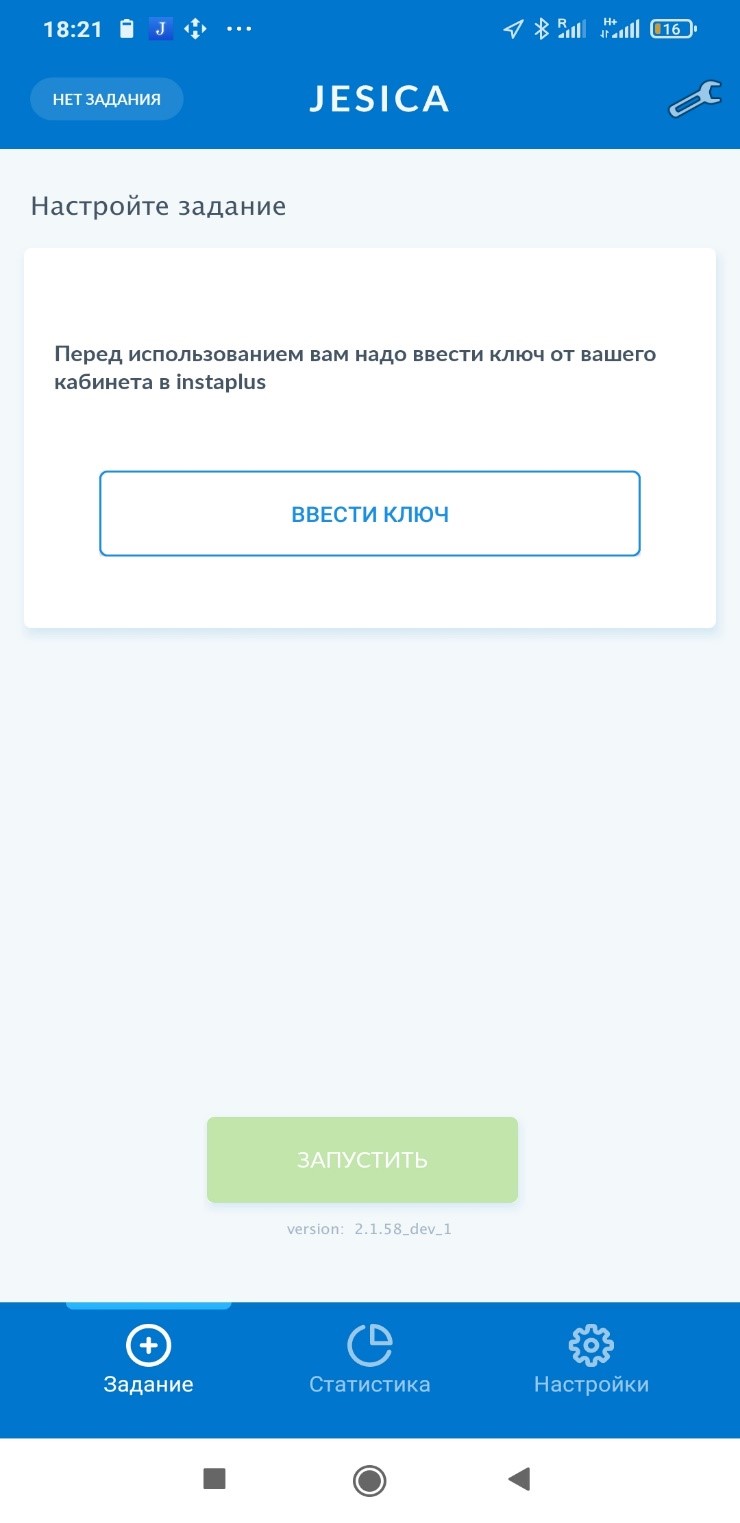 And in the Instaplus interface, in the Jesica tab, we add an account that we will promote.
If you use several accounts, you need to remember that the bot works with only one at a time!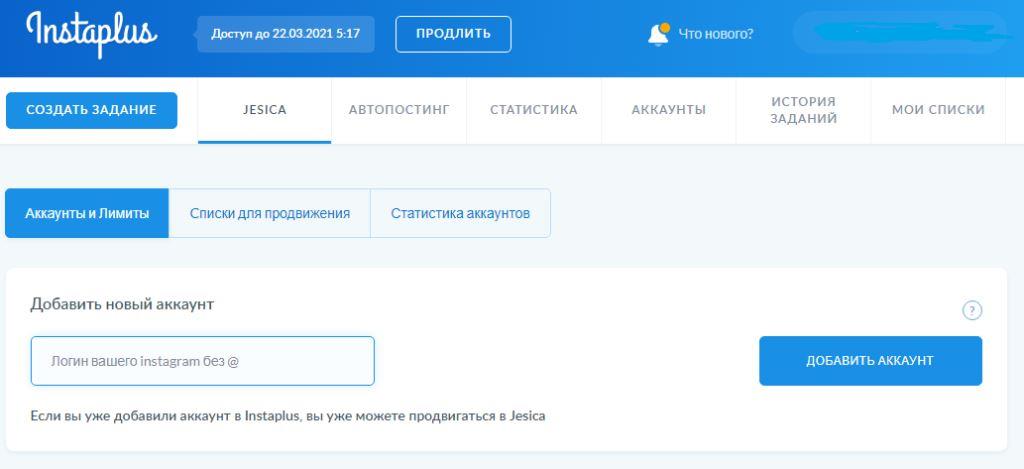 Next, we create a list of users, that is, logins. The bot can work on this list.
The next step is to collect lists of accounts that the bot will deal with, i.e. like, follow or unfollow.
Please note that we are currently working in Instaplus.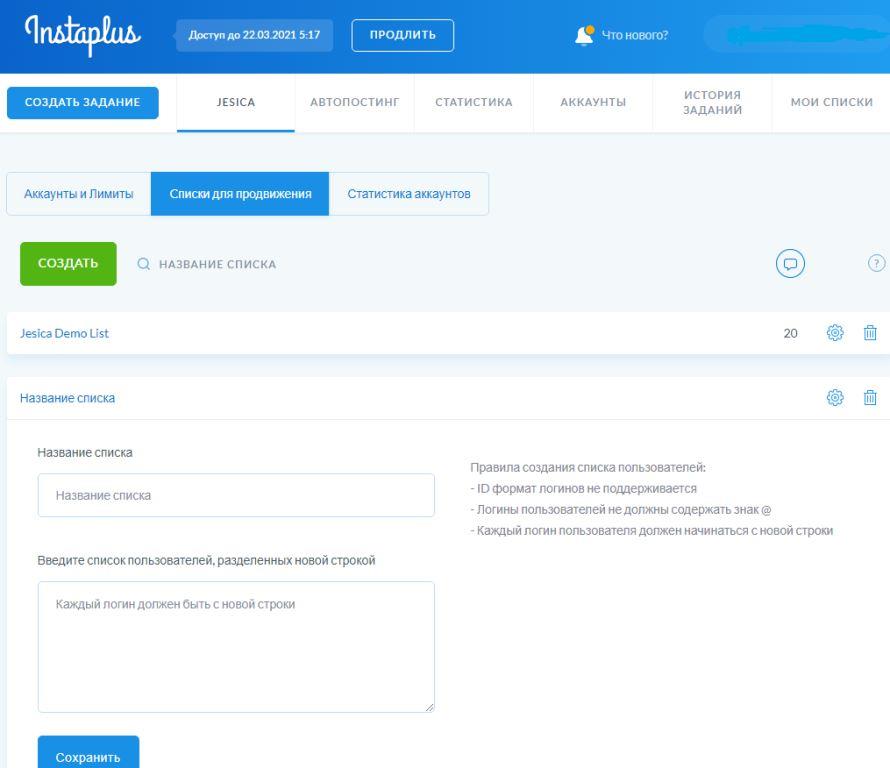 The main question is where to get people for the list? The answer is to collect in Instaplus, there are 2 main ways to find accounts:
Paid – in "Accounts for promotion", while points will be removed from you. It is important that the information can be used not only in Jessica, but also for setting up targeted advertising, for cold calls and getting contacts of bloggers.
Free – in "Accounts without entering a password", without deducting points, but can only be used in the bot.
We are interested in the second way, for this:
open the "Create task" tab;
select the account from which we will work (if you have several of them);
click "List Jessica";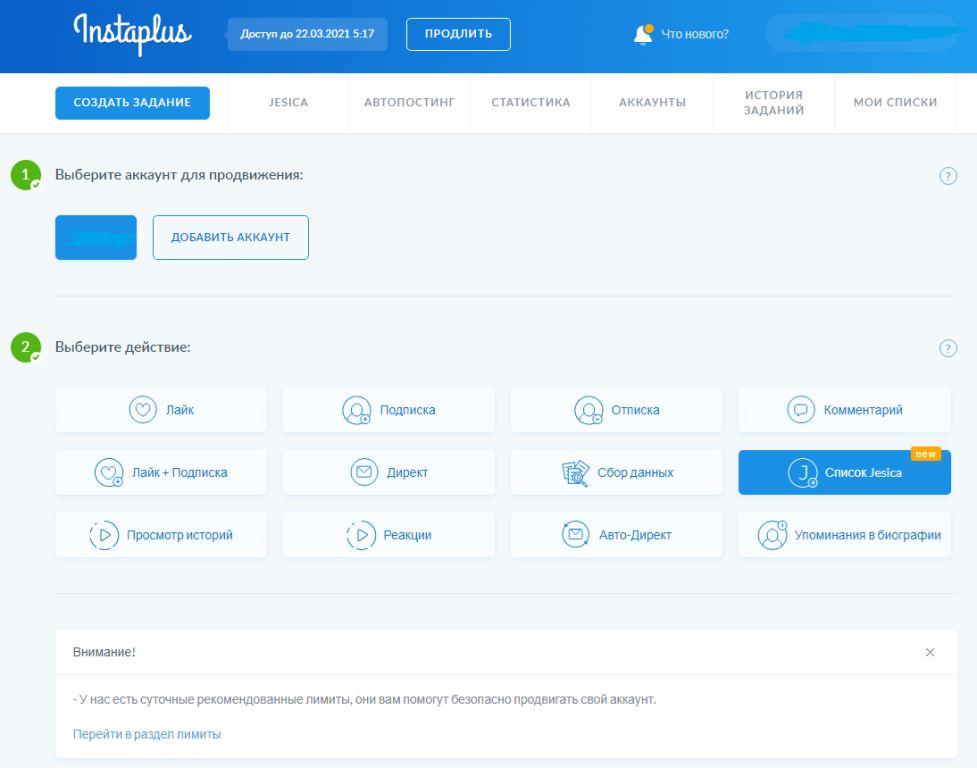 choose a source;
set the required number of people (up to 15000);
we put the bird to skip;
click "Open";
if necessary, select additional filters;
we start the task.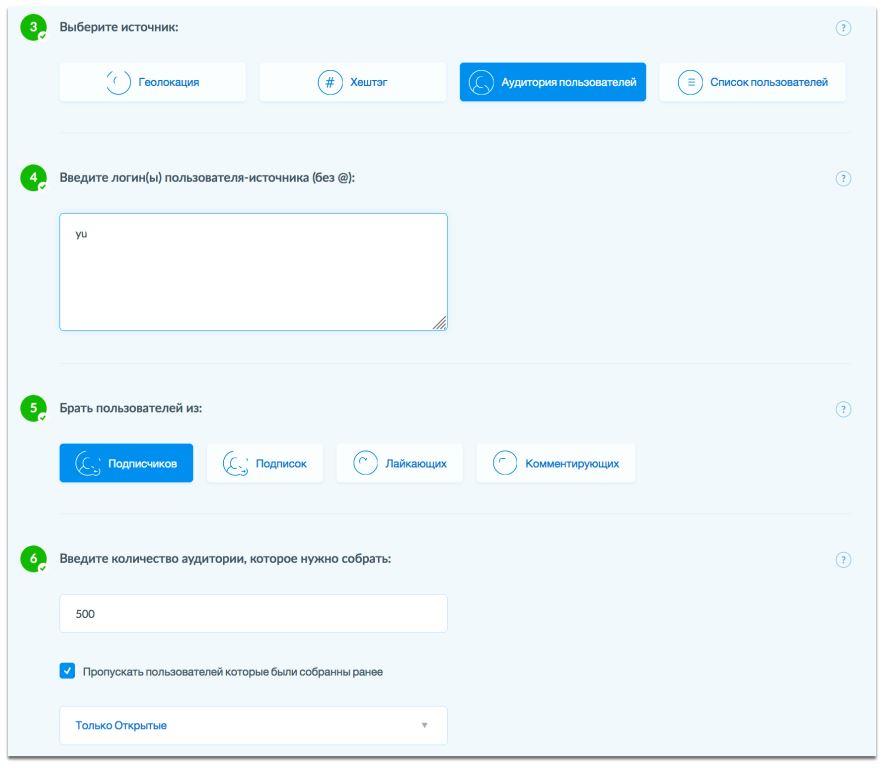 Instaplus makes it possible to find potential subscribers by geography, general subscriptions, hashtags, likes, blogger comments, blogger audiences. Classics of the genre – by liking posts, you can get reciprocal likes and subscriptions.
A few more words about accounts, for different purposes – separate. For example, to collect a subscriber base, it is better to have a technical account, and not the one that you are promoting. This will reduce the risk of a ban from Instagram.
After that, we can move on to using the bot in the Jesica mobile app.
Jesica
Go to the application and configure:
select the target action – it can be a subscription, unsubscribe or like;
select the account that we will promote;
select a list;
we check that the same account for promotion is set in Instaplus and Jessica;
launch.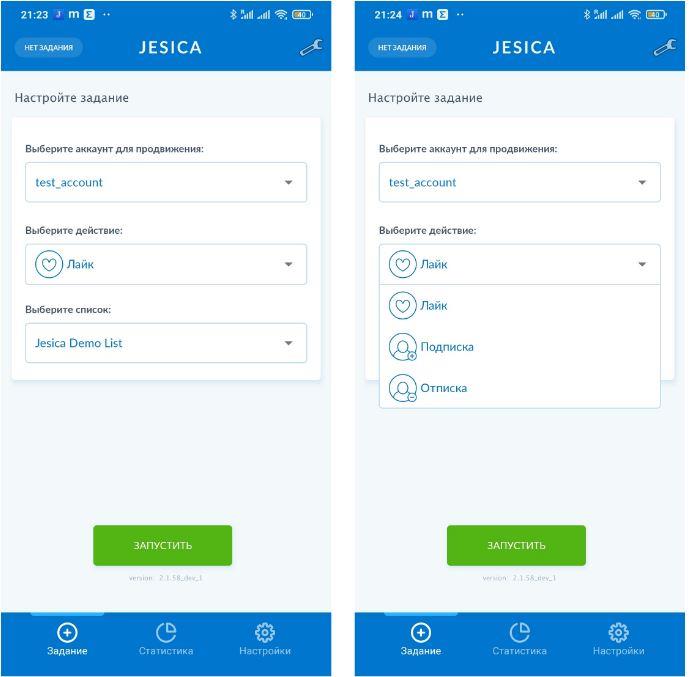 What happens next?
After the start, Jessica does everything that a simple user can do, that is, she walks on Instagram, opens profiles, likes, subscribes …
This continues until the bot:
it will go through the entire list of users;
time will run out;
the Internet will be disconnected or the application will be disabled.
Activity Limiting
So that the Instagram service does not suspect, there are recommended limits for the activity of the bot:
the first couple of days do not put more than 300 likes per day and no more than 100 subscriptions;
gradually increase activity, about 80 likes per day and 50 subscriptions;
unsubscribe also smoothly, 100 per day and no more than 500.
Please note: in the "Limits and Accounts" section, it is possible to specify the number of actions, and change it as needed.
Instead of a conclusion
When using a bot in a smartphone, you need to be aware of the increased energy consumption. If you want the bot to work at night, do not forget to charge your smartphone and do not turn off the screen. It is also important not to confuse accounts in Instaplus and Jessica. Remember that a promoted account must be open.
As you can see, Jesica Bot can and does a lot. Of course, the bot will not replace a live SMM specialist, but it will help to remove a huge part of the routine work. Try it and see for yourself, five test days is enough for this.
We wish you good conversions.
Internet marketing expert. Head of marketing agency MAVR.
Business degree "Master of Business Administration" (MBA).