CRM for business: comparison amoCRM, Megaplan, Bitrix24
We will send the material to you by email:
Время чтения:

6

мин.
There are already a lot of comparisons on the network, from different specialists and just ordinary users. But today the comparison will be from a person who has used these systems in practice for a long time. Therefore, this article will be truthful, tough and very useful for those who are faced with a choice.

At the first stage, I will tell you exactly what each of the systems is and what it is intended for.
Comparison of CRM systems for small businesses

AmoCRM
AmoCRM is one of the startups of QSOFT. It was created as a CRM and development vector strictly within the framework of the customer relationship system. QSOFT, one of the leaders in development and integration, has teamed up with AIC, one of the leaders in digital design. Which undoubtedly affected the design and usability of AmoCRM, in a positive way.
Megaplan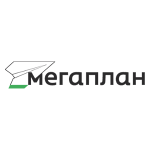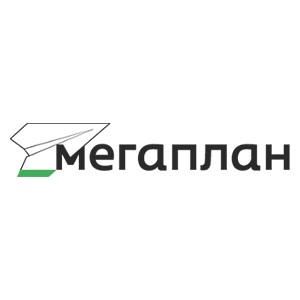 Megaplan was created by Mikhail Smolyanov as an internal corporate system. Including not only CRM system but also:
finance accounting,
work on tasks
document flow,
internal corporate communications.
In the process of product development, the famous Artemy Lebedev Studio also took part, which developed one of the versions of the system design. After Mikhail left the project, the system turned to CRM, ceasing to develop other modules.
Bitrix24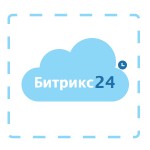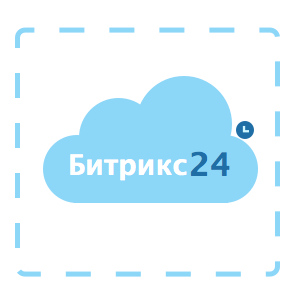 Bitrix24, was forged in the bowels of 1C-Bitrix. Most likely, when the company was still dealing only with the Bitrix CMS system, it was decided to make a Bitrix24 corporate portal for communication between employees. In the process, the product has been developing for a long time in the direction of intra-corporate communications. That is, in the direction of communication within the company. Only since 2016, the company has made a huge leap towards the development of the CRM system, namely, communication between employees and customers. At the moment, this is the most fully functional system listed in this article. This is the blessing of Bitrix24 and its curse, because it is difficult to figure out dozens of useful functions, and at first even the head is spinning.
СRM from SendPulse
Use SendPulse's free CRM to manage orders and deals, simplify and automate customer communications.
Possibilities:
Sales funnel. Create a funnel for new projects. You can add deals to your funnel, upload and view your contact list. In the settings, you can create deal fields, indicate who is responsible for the deal, and where to automatically place new deals with integrations.
Deal statuses. Create new or edit existing stages of working with a client for your business. You can create a quick deal without filling in the fields. All completed transactions are stored in the account. You can sort by the results of the transaction and return back to work.
Display type and filters. Use the filter to find the deals you need and customize how to display the deals: as a kanban board or as a list.
Multichannel. Directly from a transaction or a contact card, you can quickly respond to potential Clients. Depending on where the user came from, you can send a message through instant messengers such as Facebook, VK, WhatsApp or Telegram, as well as using email. The open rate of such messages is almost 99%. a person receives a response through the channel in which he wrote.
Usability comparison of CRM for commodity business
Usability is about how easy it is to use systems. This is one of the most important parameters. It is very difficult to evaluate it objectively, I think that it is even impossible. Therefore, the assessment will be subjective.

AmoCRM – excellent rating.
As I wrote earlier, the guys from AIC took over the design development. The system is very convenient, even a beginner will quickly figure it out. It is very pleasant to work in it. Colors: blue, white, blue. The creators have thought very hard about every detail, as a result of which this is the best usability among all systems.
Megaplan – good rating.
Maybe this is the influence of Artemy Lebedev Studio, maybe Mikhail Smolyanov himself or another person from Megaplan. But the usability of the system is quite good. You can quickly navigate what is where and everything is intuitive. You rarely have to look at the instructions. However, it is worth noting that the system interface slows down significantly, which is very important for the user. It slows down, this is when pages take a long time to load, and sometimes they even give errors. The reason, of course, is in the portal code, they wrote "hastily" in bare PHP with a bunch of hacks (information from my friend who works as a developer in this company).
Bitrix24 – rating is good.
It is very difficult to understand this variety of functions, even for a person close to Internet technologies. You constantly have to refer to instructions, often you have to look for obvious buttons for a long time on the screen. The eyes are full of the number of elements. But there is a big plus, the pages load quickly – this is the Bitrix technology stack. You don't have to wait long.
Functional Comparison of CRM for Small Business
A functional comparison will be presented in "large strokes", since in each system there are dozens of functions that are sometimes not in the other. We will write about the most popular in the table below.
| | | | |
| --- | --- | --- | --- |
| Function | AmoCRM | Megaplan | Bitrix24 |
| Tasks | Yes, but very limited features | Yes, a full-fledged task manager | Yes, the most functional task manager presented |
| CRM | Yes, the most convenient system of the presented ones, and thanks to integrations with third-party services, it will not yield to Bitrix24 in terms of functionality |  Are available | Yes, the most functional system presented |
| Telephony | Yes, through integration with third-party services |  Are available | Yes, there is almost no need to configure, you can start calling immediately after registering the portal |
| Internal communications | No | Yes, but presented more like an offline mode | There is a fully functional built-in communication system |
| Website integration | Are available | No | Are available |
| Reports and analytics | Are available | Are available | Are available |
| File and document storage | No, but it is possible through 3rd party storage integration | Are available | Are available |
In dry residue.
If you are a relatively small company and you only need a CRM system from all the functions, then we advise you to use AmoCRM. If you are a large company or a company with complex business processes, demanding on the functionality of the system, then Bitrix24 will be an ideal option. If you want a fairly functional system, but with a more understandable interface, then take Megaplan. Separately, it is worth noting that the only system of all provided in this article with a free tariff is only Bitrix24.
Internet marketing expert. Head of marketing agency MAVR.
Business degree "Master of Business Administration" (MBA).